This page stands as a tribute to those individuals, both animal and human, who have touched the lives of the people who knew them and loved them. Their influence has played a part in shaping us into the people we are today. As members of the Freshfields community, we offer you the opportunity to say thank you and to remember them.
If you would like to add a memorial please email  Team@freshfields.org.uk Your tribute may be up to 250 words in length and include up to 3 photos. This is a free service, however, donations in memory of your loved one, to further the work of Freshfields Animal Rescue, would be appreciated. Donations can be made HERE and please do include a message.
Animal Lovers Memorials
Animal Memorials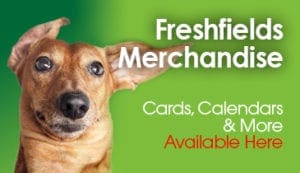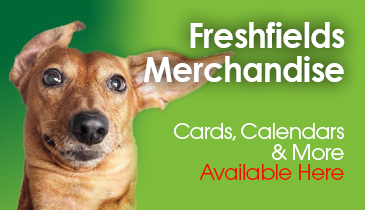 Merchandise
Exclusive merchandise available direct from the rescue. Don't miss out, follow the link to make your purchase today.