RIP 4th October 2016
Sweetpea was adopted from Freshfields back in February 2010, she was about 5yrs old and came to live with us in Bolton. At first she was nervous and reluctant to be around us, but over the weeks and months we got to know each other and soon enough, I heard a delighted shout of 'come in here quick', to be greeted with the sight of Sweetpea sitting on my wife's knee.
Many years of Sweetpea snuggled on the sofa with her head on one of our legs followed. We live on a busy main road so she mainly stayed indoors, stamping her authority on favourite chairs and sunny spots and using the TV remote as a pillow. She had supervised forays into the back garden with an Acer tree providing a secretive spot to hide under. On a few occasions, we searched the house thinking she had gone awol, only to find her camouflaged amongst various teddy bears at the end of a bed.
Like all cats at times you'd get the 'leave me alone' stare, but at others, she would demand that her ears and chest were tickled, usually as we were trying to have a weekend lie-in. She didn't meow much, but when she did it usually meant 'can't you prepare my dinner any quicker?'
Sweetpea started to be unwell in July this year and finally succumbed on 4th October 2016. She was ever present in our lives. We miss her.
A, J & K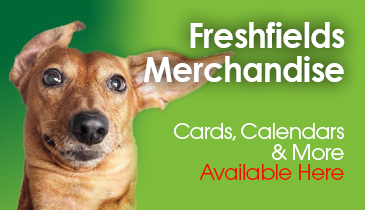 Merchandise
Exclusive merchandise available direct from the rescue. Don't miss out, follow the link to make your purchase today.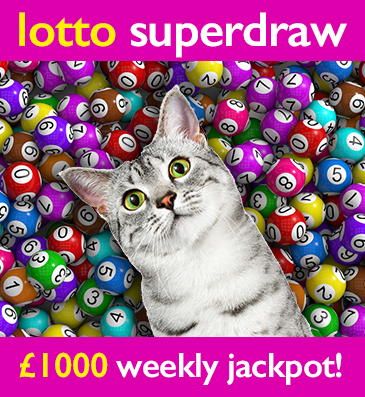 Freshfields Lotto Superdraw
The easy and fun way to support your local animal rescue centre. Over 30 guaranteed prizes every week. Every time you play you help an animal in desperate need.