We are sorry you have found yourself in the very sad and difficult position where you believe you need to rehome your dog. Whilst we may be unable to physically take your dog in at this time there are other ways in which we can help you.  
Adding your dog to our waiting list. In order to bring a dog into the rescue from our waiting list we have to wait for the right space to become available. "Right space" depends upon the temperament, sex, age and size of your dog. The waiting list cannot operate in numerical order, this is completely impractical, so please be realistic and patient. We can only bring a dog in when another is rehomed, and even then the space this creates may not be the right one for your dog.
•We have contacts with over 80 rescues throughout the UK and can reach out to these for help on your behalf. We can only do this if you give us your consent to do so. Please let us know if you are happy for your details to be shared with other rescues.
•In some circumstances we may be able to rehome your dog via our Website Rehoming Scheme. This means that the dog will stay with you in your home until we find a new home for them on your behalf. We will discuss this with you if we feel your dog is suitable.
In the meantime, there is still lots of practical advice that we can offer, to ensure you take the right next steps.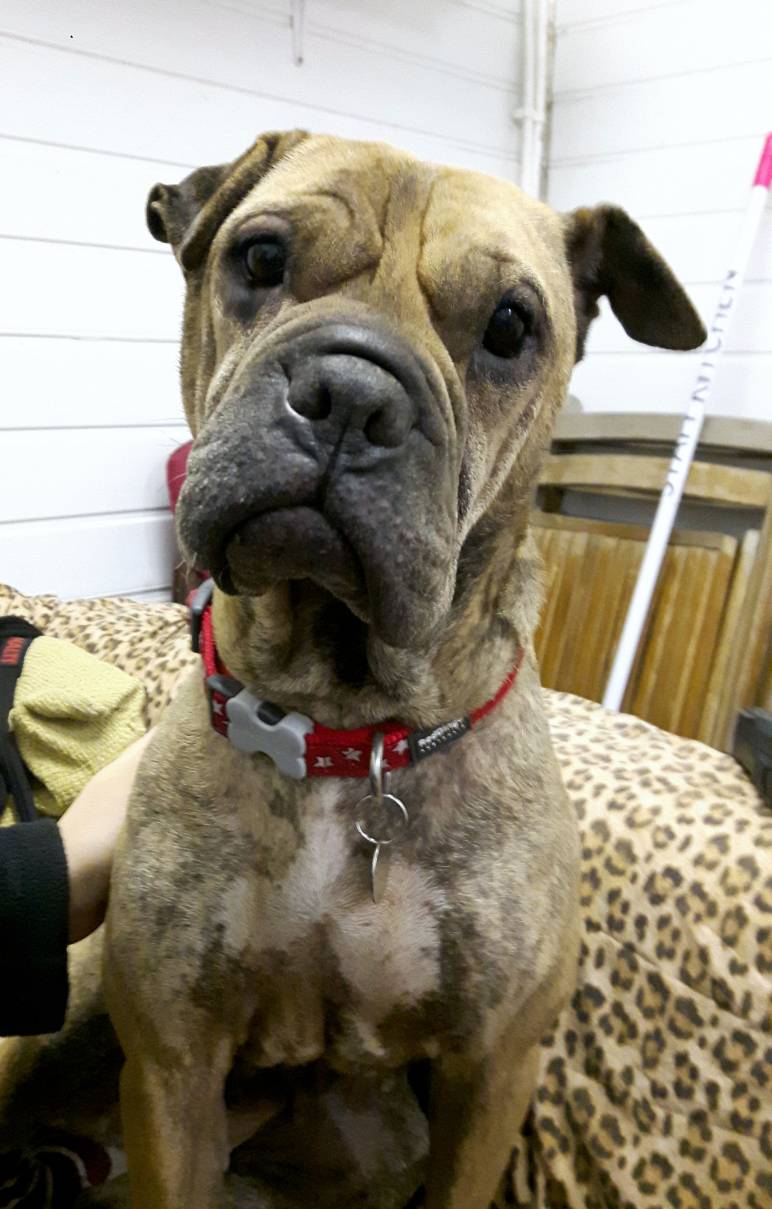 Make Changes and Keep Your Dog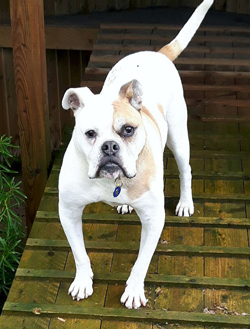 Please think carefully about the reasons you are rehoming your dog. Often a situation can be resolved with patience and some small changes which would allow you to keep your much-loved companion. We are available to offer advice so please consider this before making any rash decisions, you can call us at the Liverpool shelter on 0151 931 1604 or email kennels@freshfields.org.uk
If your situation is desperate, consider using a boarding kennels for a short time.  You may find this gives you the breathing space you need to re-assess and to resolve the situation.
---
Behaviour:
Minor behavioural problems can often be addressed and corrected with gentle, positive, reward-based training in your own home. For more serious issues professional help can be sought, and remember neutering will also curb a lot of unwanted behaviour.
Finances:
If the problem is financial and you believe it to be temporary, we may be able to assist with food supplies on a short-term basis, don't be afraid to ask.
Dog home alone:
Many experienced and reputable businesses are available who will visit and walk your dog for you if you are out all day. This is often the perfect solution for ensuring the quality of life for your dog whilst avoiding you losing a much loved member of the family.
Use A Rescue Centre
'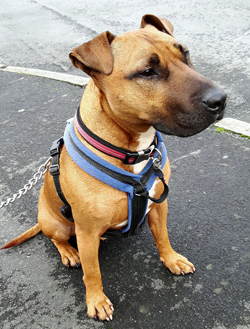 Firstly, it is important to understand that almost all good rescue centres are under incredible strain due to the sheer numbers of dogs needing to be rehomed. You must try to be patient, and work with the rescue centres in order to secure a place for your dog.
If any of the rescues you contact offer to add your details to a waiting list, we strongly recommend you do so. Give them your full details, along with those of your dog, and keep in regular contact with that rescue afterwards.
It is vital that you remain pro-active and keep in regular touch with as many rescue centres as possible.
Remember your dog is YOUR responsibility, morally and legally, so you must play an active and committed part in the rehoming process. Do everything YOU CAN DO to help your dog, rather than relying totally upon the already overstretched rescue centres and individuals operating them.
There are literally hundreds of rescue centres around the UK, but not all operate to the same high standards. You should at least expect a rescue centre to neuter, vaccinate, carry out Home Checks and have a suitable non destruct policy. We have provided a list of rescues here which have a general good reputation. However, you need to make your own enquiries, so you can make your own decision that you are passing your dog into safe hands.
Things can change over time! It is vital that you double check, making enquiries yourself – you need to be 100% sure you are passing your dog into safe hands.
Look at their website and Facebook page, read visitor comments, read any of their policies that are available to view. Ask to view a kennel or to see photos of them, do an internet search to see if the centre has ever received bad press, and ask if you can keep in touch to see how your dog is doing.
What the Centre should expect from you
When asking for the support of a rescue centre, we would advise the following
Be honest about your dog. It is vital that you give as much, accurate information as possible when trying to rehome your dog. Covering up a particular problem is unfair on both the rescue centre and any potential new home. You may also find that you lose the opportunity of a kennel space if your dog isn't as you have described! Ask if you can send in photos of your dog and video. This can help the rescue centre form a much better, all-round picture of your dog, relaxed and happy in his home environment.
Neuter and vaccinate. Rescue centres tend to operate on tight budgets. Due to cost implications, an already neutered and vaccinated dog may stand a better chance of finding a rescue space quickly, than one that isn't. Un‐neutered dogs are generally more difficult to admit as they are usually more dominant which restricts the rescues options to manage kennel space. For example, it is difficult to manage them near un‐neutered females, females in season, and other males who are dominant. This is a responsibility you should take on if you possibly can! Not only is it kinder for your dog to go through the neutering process with familiar people, recovery from surgery is less stressful in the comfort of the animals own home.
Neutering can also help dogs with behavioural issues and prevents all kinds of serious, even fatal, medical conditions. A rescue centre can be a strange and stressful place for any dog, and unwanted behaviours may increase because of this. If neutering eliminates all or some of these behaviours it will be of huge benefit to your dog. A fully vaccinated dog is also less likely to introduce or contract diseases, which may be present in a rescue environment.
If you are not able to neuter and vaccinate your dog due to financial issues, we may be able to help with low cost neutering. However, if you can offer to cover some, or all of these costs, it will be a huge help to any rescue.
Getting your dog there (transport)
When contacting a rescue centre don't be put off by the distance!  Many rescue centres have foster homes and contacts all over the country. They may be able to meet you half way or even arrange all of the transport. If you are able to donate towards this please do, it could make all the difference.
If you secure a rescue space but it isn't local, please look into every option you can to get your animal there – try friends, neighbours and family and offer to cover their fuel costs. It's worth the effort, remember: a rescue centre will ensure your dog receives the care it deserves and is rehomed to a responsible, loving new home.
There are businesses that are able to transport your dog for a fee such as the ones below.
Pedigree dogs
If you have a pedigree dog you should always try the pedigree rescues, and bear in mind some will also accept crosses. Pedigree rescues exist for just about every breed. These rescues have in depth knowledge of their breed, can offer advice, and may even have homes waiting for your breed of dog.  You can find a list here www.thekennelclub.org.uk.
Again, please don't be put off by distance – these rescues are often willing to arrange, or at least help with transport.
It is crucial that you establish that the rescue is ethical and has a good reputation. You need to be sure they do not breed dogs or breed from dogs they rescue, neuter all rescues, and rehome responsibly. Look at their website and Facebook pages, and ask as many questions as possible!
Re-home Yourself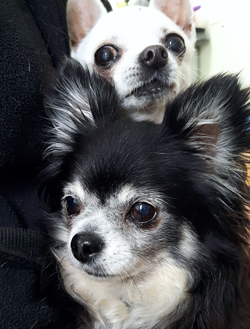 We strongly recommend that you do not try and re-home yourself.  We understand that trying to rehome your dog can be upsetting, difficult and frustrating. You may decide you need to try other options and advertise your dog. DO NOT use free ads, newspapers, or internet sites to rehome your dog. This could result in them being passed on from person to person, bred from, mistreated or even destroyed!
Rehoming yourself means that your dog will not have the security of rescue back-up so if you do decide to try this option, please think very carefully. We would advise you always do the following:
Neuter first
Try contacting the Dogs Trust, RSPCA , or we may be able to help if you need help financially and are on benefits. There are already far too many puppies needing homes in the UK and neutering will effectively put off those who may want to breed and make money from your pet.
Home Check
Arrange to visit the potential new owner at their home address so you are able to check on the suitability of the home offered. We do not recommend allowing your dog to live outside. If the prospective adopters are looking for a pet, the dog should be living as one of the family indoors. Check to see if there is a kennel or pen outside as this could indicate otherwise.
The set-up
Look carefully at the potential family's set-up, are they out at work all day, do they have young children, is there a garden or park nearby, do they have experience with dogs? You need to be sure that the situation they are offering is suitable for your dog. You also need to be as sure as possible that they can offer your dog a secure and loving home for the rest of their life.
You may want to try advertising privately through local vets and responsible forums.
The Blue Cross also run a rehoming scheme where they can help rehome a dog while it remains in its own home https://www.bluecross.org.uk/home-direct-scheme
Dogs are the most popular pet in the UK. It is inevitable that the circumstances of some owners will change over time. Illness, housing and financial issues, and even death can have a huge effect.
However extreme your situation please NEVER just abandon your dog. This is the most irresponsible thing you can do.  It is dangerous and your dog's life is put at risk.
It is also extremely traumatic for your dog. If they do survive being abandoned, some dogs will never overcome the trauma of the experience. If an abandoned dog is found outside a rescue or brought to a rescue they know nothing at all about the dog; no age, no history, no information on their character. The dog doesn't even have a name. This adds to the stress and confusion of the already suffering animal and makes it more difficult to rehome them.
If the rescue centre does not have the facilities to take dogs, your pet may be passed on to the authorities and in some circumstances even destroyed!
Please be responsible – follow our advice and do everything YOU CAN DO to secure your dogs future!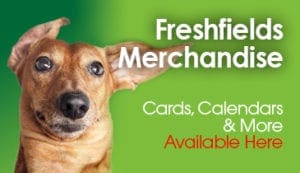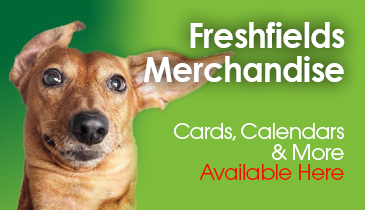 Merchandise
Exclusive merchandise available direct from the rescue. Don't miss out, follow the link to make your purchase today.