So what exactly is 'Outreach Education'? Well, for Freshfields it's all about shared experiences, leading to positive outcomes for both people and animals. 'Outreach' means, quite literally, reaching out to individuals or groups within our communities, whilst 'Education' is all about learning, learning together in ways that allow us to develop and grow.
Whether it's a workshop or an event and aimed at schools, groups or individuals, we hope the result of our combined efforts will always take us yet another step closer to a brighter, happier world for humans and animals alike.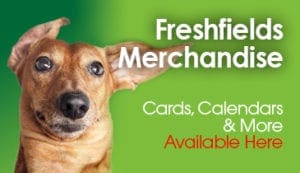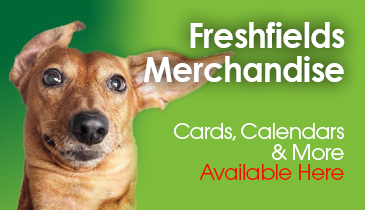 Merchandise
Exclusive merchandise available direct from the rescue. Don't miss out, follow the link to make your purchase today.