WALES IS LOOKING FOR CATTERY AND EQUINE WEEKEND VOLUNTEERS.  You will be providing support to the units feeding, cleaning, and caring for the animals.   We need you to be able to work the morning shift 7.30am – 12.30pm and commit to regular weekly attendance.  Volunteers must be over the age of 18.  For the equine role experience with horses is required.   You can find out more about Equine here and cattery here . Please email enquires to Wales@freshfields.org.uk
LIVERPOOL IS LOOKING FOR KENNEL AND LAUNDRY VOLUNTEERS.  You will be providing support to the units and caring for the animals.   Laundry volunteers need to be able to pick up dirty laundry and return it clean and dry to the rescue. Find out more here.   Kennel volunteers need to be able to work the morning shift 7.30am – 12pm and assist with cleaning kennels, washing food dishes, laundry, making feeds, then walking dogs when everything is done.  You need to be able to commit to regular weekly attendance. You can find out more here . Please email enquires to volunteer@Freshfields.org.uk
LIVERPOOL  IS LOOKING FOR A MAINTENANCE VOLUNTEER.   You would be helping to ensure much-needed repair and replacement of animal facilities, staff and public facilities, fences, pens, paths, gardens, buildings,  and help with occasional new build work.   Tasks will be dependent on experience, skills and competence. General help is very valuable -this could be between general grounds maintenance, painting and manual work.   Specialist skills would be especially helpful – such as joinery, welding, brickwork, or roofing. Find out more here. 
We have many opportunities for you whether you have lots of time or just a little, and we are encouraging all of you that may not have had the confidence before, to try it out and have a go. We will support you to make sure it's a great experience. Read our Volunteering Policy HERE
We have over 150 volunteers across Merseyside and Wales who love their roles, are much valued and  know the huge difference they make to animals in desperate circumstances. We simply cannot rescue animals without your help!
We invite you to join this life-saving team.
Why volunteer with us?
We have such a wide range of people, ages, and circumstances as well as different reasons for getting involved. We make sure we know what these are and then work together for the benefit of the animals, for you and for us, so it's all good!
You may want to volunteer because:
• You love animals and have a passion for giving them the life they deserve.
• You want practical work experience for a qualification or a job.
• You want to meet new people and make new friends (two and four-legged!)
• You want to gain confidence and identify your strengths
• You wish to improve health and wellbeing
• You would like to make good use of the knowledge and skills that you have.
• You want to be a force for good for those more vulnerable than yourself.
• You want to have fun doing something different and useful.
Opportunities for Everyone
We understand that people have different responsibilities, commitments, and personal challenges. We are dedicated to ensuring that if you want to get involved you can, in a way that works for you, in a role that you enjoy.
You can join in as a:
• Permanent volunteer – for just a few hours a week, or a few days a week.
• Corporate volunteer – team up with your workmates to show that your business cares about its community.
• 'One day a Year' Volunteer – helping out with events and fundraising for just one single day each year and not be asked for more.
• Back Up Volunteer – there to lend a hand 'as and when' you can.
• Distance volunteer – help with tasks you can do at your own pace from home.
Areas of Volunteering We Offer
You will be surprised at the breadth of roles available at Freshfields. Some roles may need previous experience, some not. All roles need enthusiasm and a commitment to animal welfare.
Broad categories include:
• Animal Rescue Centres – this could be helping in Cattery, Kennels, Small Animals & Wildlife,  Farm, or stables.  Or a home checker, a dog walker, horse welfare visitor.
• Charity Shops – sales assistants, window display, collection drivers.
• Fundraising and Events – administration support, fundraiser, event organisers and helpers, collection helpers, community ambassadors.
• Operational Support – reception support, maintenance, and gardening.
How to volunteer
• If you have any questions just call us and we'll be happy to answer those.
• Complete the volunteer enquiry form HERE
• We will contact you to speak about your interest and if a role is suitable, we'll invite you to come and meet us, or discuss next steps by phone.
• You will be provided with a member of staff to support you during your volunteer experience.
Please note: Volunteers must be over 16 years of age for insurance purposes,  some roles are only available to those aged 18 or over. I.D and References will be required and DBS checks for some roles. We are not offering Duke of Edinburgh award schemes opportunities at this time.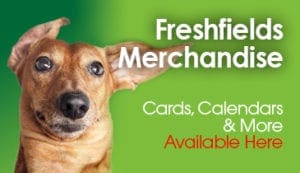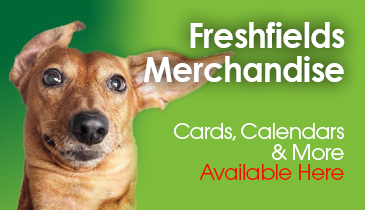 Merchandise
Exclusive merchandise available direct from the rescue. Don't miss out, follow the link to make your purchase today.