At Freshfields Animal Rescue we are incredibly grateful for every donation we receive. It is only through your support that we are able to carry on with the work that means so much to us (and so much to you).
We know that your gifts of kindness are intended for the animals and we do our very best to ensure that the larger part of your donation always goes directly towards helping them.
75% of the money we receive is spent carrying out our charitable purpose and therefore directly benefits the animals.
25% is spent on the things we need to do to secure the long term direction of the charity (this is known as governance) and to generate income such as the running of our charity shops, organising fundraising events and spreading the word so that more people are aware of the many animals in need and of how they can play a part in helping them. We also have a responsibility to ensure that our charity is run properly and that we adhere to all the rules and regulations set out for us.
Directly benefits the animals

75%

75%

Governance

25%

25%
We believe that to have the balance right, we should always aim to spend the bulk of your donations on our direct charitable activities. Take a look at how Freshfields stacks up against some of the larger, nationally known charities.
How other charities spend their money as compared with Freshfields.
Income generation and governance
Dogs Trust

31%

31%

PDSA

33%

33%

Freshfields

25%

25%
Source (for graphs): charity commission website 6th March 2016
Dogs Trust

67%

67%

PDSA

33%

33%

Freshfields

75%

75%
Operating an animal rescue charity for one month can be expensive. Can you believe?
Special Foods & Bedding (£)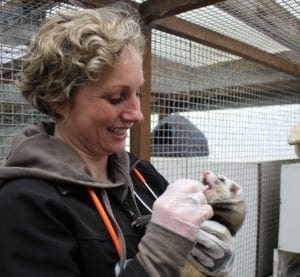 £5 will microchip an animal so they can always find their way home.
£10 provides vaccine to guard against disease.
£15 provides 24 pouches of veterinary prescription cat food
£20 pays for diagnostic testing
£30 will neuter a cat as part of our outreach work
£40 buys a large bale of hay for our sheep
£50 helps pay for dental treatment for our horses
You can see why your donations are so important to us! We never can express our gratitude quite loudly enough!