Donations – The Lifeblood of Charities!
All Charities need donations – but animal welfare and rescue organisations like Freshfields need them even more than most!
Most of the major Charitable Trusts do not include animal welfare in their remit of giving.
The National Lottery in all its forms (Heritage, Art, Sports) will only rarely give to animal welfare organisations. And, in any event, Charitable Trusts depend on their Stock Market investments (now dropping in the recession) for their grant-giving.
None of this is good news for the animals! So YOUR donation is vital to us.
You can donate to Freshfields Animal Rescue by clicking the buttons below.
Donating is simple and secure, and the money is sent directly to us.
Gift Aid makes your money go further, IF YOU ARE A TAX PAYER THE GOVERNMENT WILL INCREASE THE VALUE OF YOUR DONATION BY OVER 25% IF YOU gift aid your donation.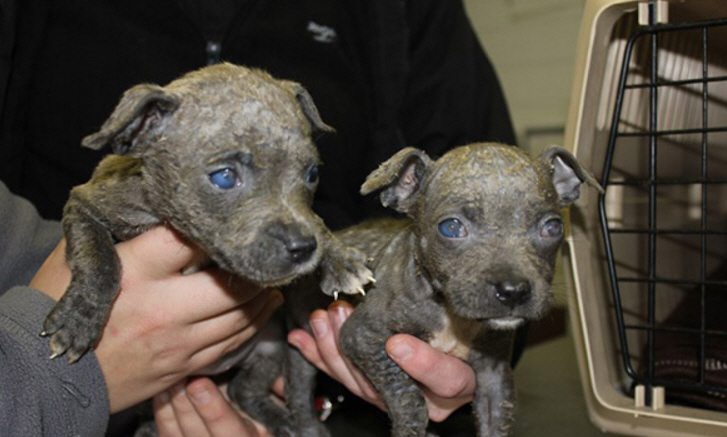 0151 931 1604
(Liverpool Rescue Centre)
---
01286 880808
(Wales Rescue Centre)
You can also send a cheque or postal order (made payable to Freshfields Animal Rescue) to: Freshfield Animal Rescue Centre, East Lodge Farm, East Lane, Ince Blundell, Liverpool L29 3EA
If you would like your donation to benefit the work of a specific shelter then please just include a note stating Liverpool or Wales.  We will be very grateful!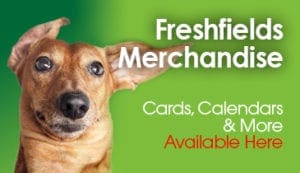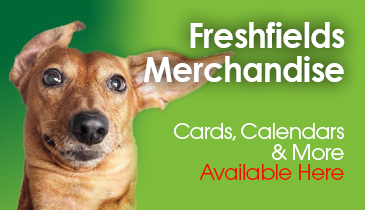 Merchandise
Exclusive merchandise available direct from the rescue. Don't miss out, follow the link to make your purchase today.