Who can volunteer?
Anyone aged 16 or over can apply to volunteer, however, for some roles you must be aged at least 18. Our volunteers come from a diverse variety of backgrounds, each with their own natural skills and talents. If you do not meet the age requirement to be a volunteer, you may still be able to fundraise for us.
How do I become a volunteer?
Please look at our website volunteering section to see the types of opportunities we may have. Then you can complete a Volunteer enquiry form and return to us.       
I want to work with the dogs but can't see any role available
We don't often have volunteers working in our kennels,  but we can offer dog walking to persons aged 18 or over.
I want to work with the animals but there aren't any roles available
It could be that we just don't have a volunteer role available at this time. We accommodate as many people as we realistically can but we have to be sensible and ensure that there is sufficient work to keep people engaged and that individuals aren't tripping over one another. Keep checking back, although no role is currently available that situation may change soon.
Can I still volunteer if I can only do a couple of days a year?
The answer to this question really depends on the role you are hoping for. Once or twice a year will come in very handy if it's in the right place but the best idea is for you to take a look at the volunteer vacancies and their specific requirements to see where you and your availability might best fit in.
Do I need specific skills to volunteer?
A sunny smile and a willingness to get your hands dirty are often the most sought after qualities in our volunteers! Specific skills are a bonus if paired with the right volunteer role but not necessarily vital. Please consult the individual role descriptions for desirable skills and experience.
What do we provide to our volunteers?
We are committed to providing you with the best volunteering experience. After all, happy and passionate volunteers mean happy and safe animals! You will be fully supported in your role, be given training, equipment, and uniform where necessary, encouraged to contribute your ideas and be fully recognised for the difference you make.
Generally, we are unable to reimburse expenses to and from your volunteering location. However, in certain circumstances, we may be able to assist with this.
Read our volunteer policy HERE.
Do we offer work experience?
We are very limited with regard to the number of school work placements we are able to offer. However, we are generally able to accommodate veterinary students and university placements. Please get in touch with us if you wish to discuss this further.
Are you able to accommodate groups of volunteers or corporate volunteering days?
Rescue based group volunteering days are very much in demand. Space is limited and the need for this type of help varies. The good news is that there are always many more ways that groups of volunteers can have a rewarding experience, whilst making a much needed positive difference for local pets and wildlife.
Please do contact us to discuss this further.
I might be able to foster an animal, how do I go about this?
We are always in need of temporary foster homes for dogs and cats as we could help double the number of animals rescued each year with your help. Please take a look at our Cat and Dog Fostering role descriptions and Fostering pages to find out more.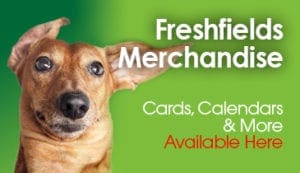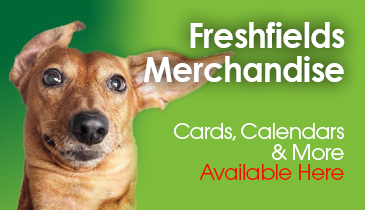 Merchandise
Exclusive merchandise available direct from the rescue. Don't miss out, follow the link to make your purchase today.