Wherever there are animals in need, you will find a bunch of enthusiastic, passionate and eager people not far away. The animals are like magnets and their pull is beyond our ability to explain. At Freshfields we have passion in abundance and our enthusiasm knows no bounds.
Please meet our team, these are the folks who in the first instance are responsible for tempering the enthusiasm and moulding the passion into the tools needed to achieve our joint goal, that of ... Making a difference together for ALL animals!
It's important to note that the people shown here are only the beginning…
To make any animal rescue charity function a host of people must join together and whilst their roles may differ, each one of them (staff member or volunteer) is as important as the next.
Management Team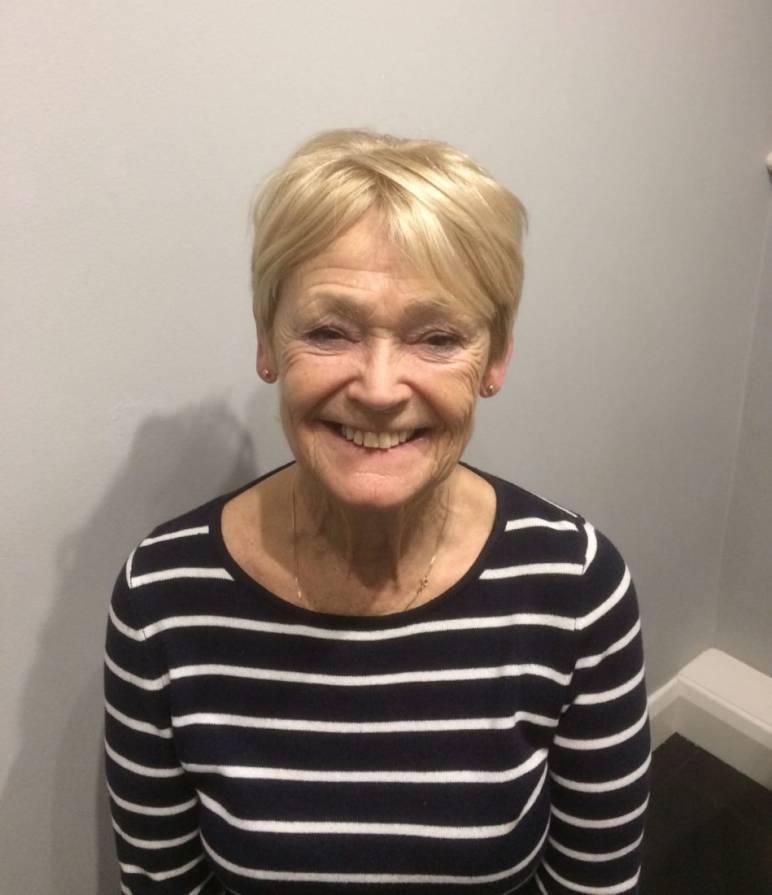 Annette Armstrong
Trustee/Income Generation and Awareness Raising
Annette, who is a retired legal secretary, has one daughter, two granddaughters and one great-grandson.  She has always had a passion for animals and has had many rescue cats over the years. Her latest addition was Alice who came from the Welsh rescue to join her existing family of Sonnie and Milly. Once the winter is over she will be welcoming back Harriet the hedgehog, together with Harriet's new partner, to her garden.  Her other main hobby is gardening and she is always ready with advice and cuttings from her numerous plants and shrubs.  Annette has been involved with Freshfields for over 7 years, helping out at fundraising events, baking, sending out newsletters and of course knitting cat blankets!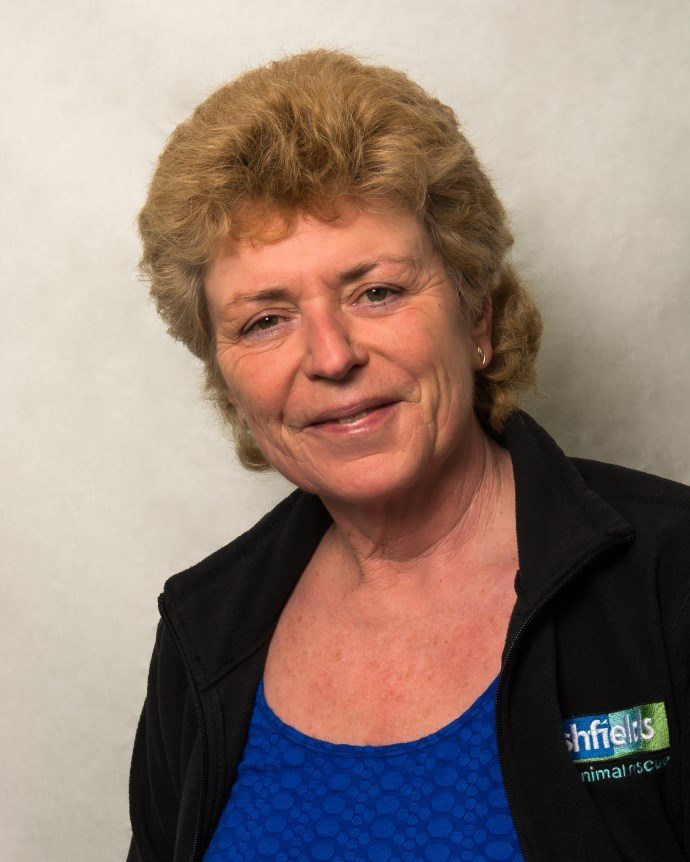 Jane Young
Trustee/Finances and Shop Lead
After a long career in banking Jane went on to run her own dog grooming business, which she sold before moving back to the west coast in 2005. Her daytime role with Freshfields is that of Fundraising Manager, as a trustee Jane's responsibilities are with the Finances and Shops Strategic Area, which includes the day-to-day management of all our shops and their staff, and also the long term financial strategy of the Charity. Together with her team Jane is also responsible for setting up various educational activities and projects in partnership with our community and public partners.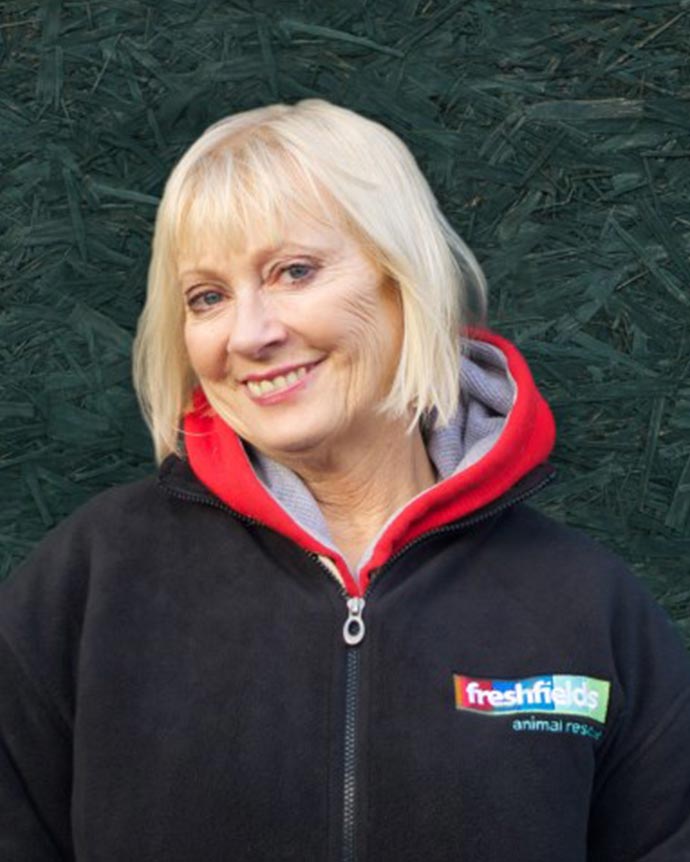 Lesley Tarleton
Founder/General Manager Wales
Lesley is the founder of Freshfields Animal Rescue and her experience is the culmination of a lifetime devoted to the rescue, rehabilitation and rehoming of abandoned, abused and unwanted animals. Today Lesley manages the Wales branch of Freshfields which along with the usual cats, dogs and smaller animals is also home to around 32 horses and ponies.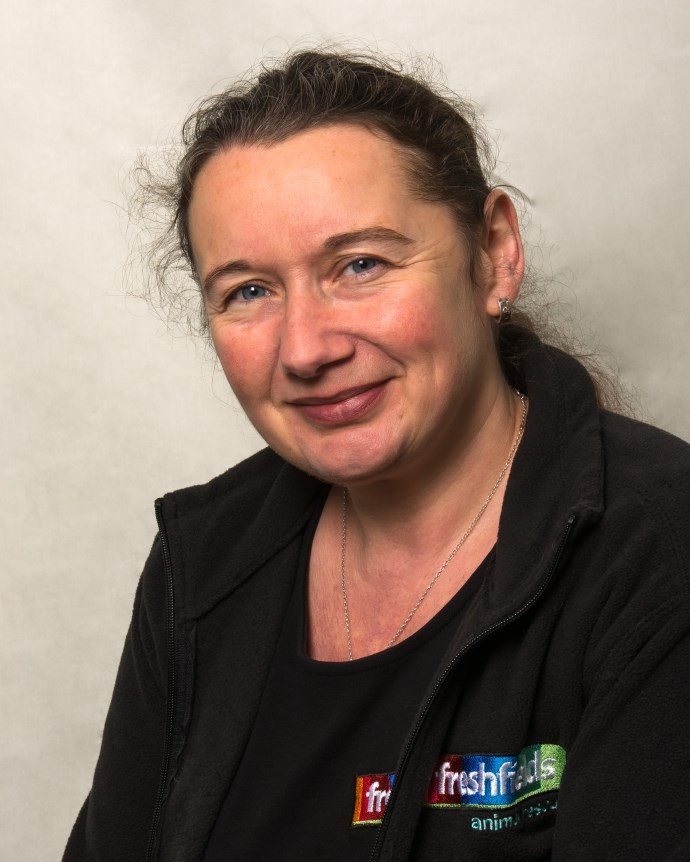 Helen Stanbury
Trustee/General Manager Liverpool
Helen is our lead in the Marketing and Advertising Strategic Area. The area includes everything related to increasing Freshfields profile and promoting our ethos, our electronic media communications and creating and establishing the Freshfields brand. As general manager of our Liverpool branch Helen maintains an overvue of all activities within and around the Liverpool area including direct responsibility for the Livepool animal rescue centre.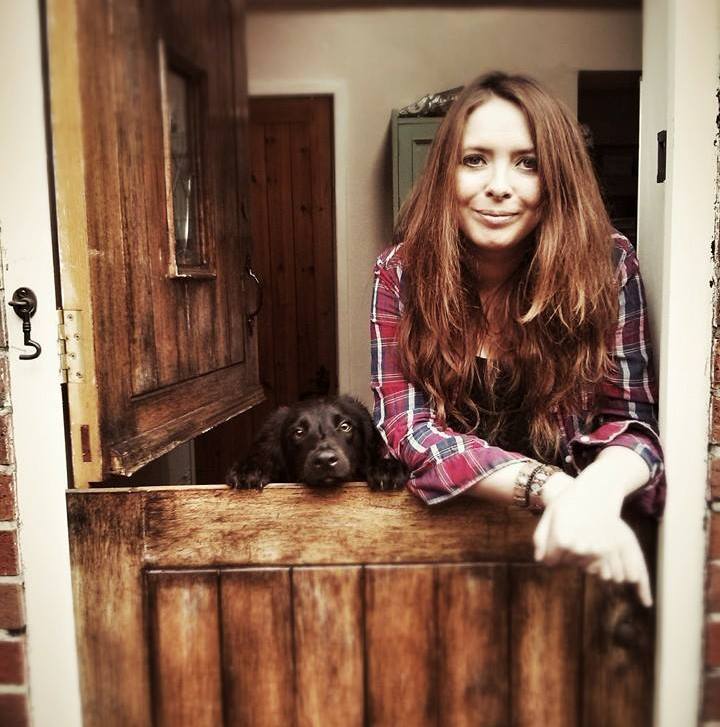 Roisin Hyland
Trustee/Income Generation
Roisin is very excited to be joining the board of Freshfields Animal Rescue Charity. She is a proud owner of a mixed collie rescue called Crumble, an abandoned cat called Dink and a beautiful Cockatiel called Sky. She believes that every animal deserves a loving home and is looking forward to working with Freshfields to ensure this continues to happen. In her spare time, Roisin enjoys walking with her dog, gardening and crafting! As a trustee Roisin will be advising on income generation for the charity and is very much looking forward to knitting and crocheting blankets for the animals in care.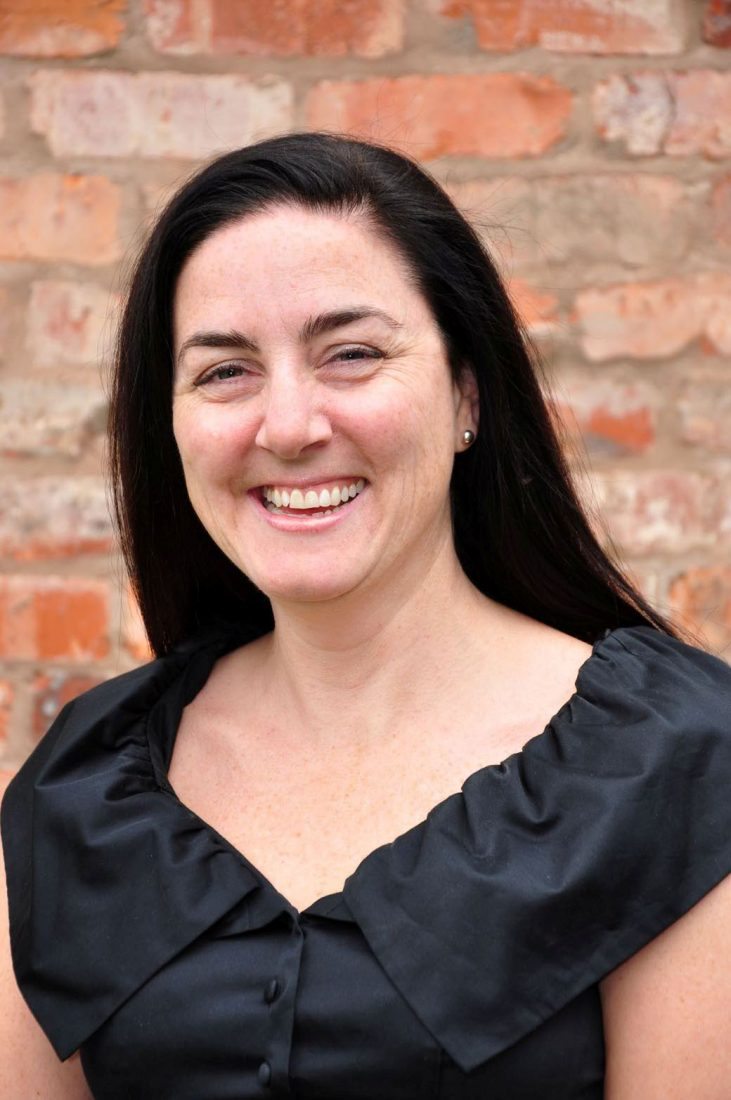 Clare Metcalfe
Trustee/Income Generation and Awareness Raising
Clare joined the Board in June 2016 and is excited to be part of the Freshfields team. Clare works as a business consultant, helping companies who are installing new IT systems or upgrades and has worked all over the world for many different clients. She lives in Cheshire with her husband Jonathan, 7 bunnies and 2 chickens. Four of the bunnies were adopted from Freshfields and Clare tells us they truly live the life of luxury! Clare enjoys travel for work and pleasure, horse riding and photography. Clare will be helping Freshfields with income generation, communications and raising the profile of the work we do.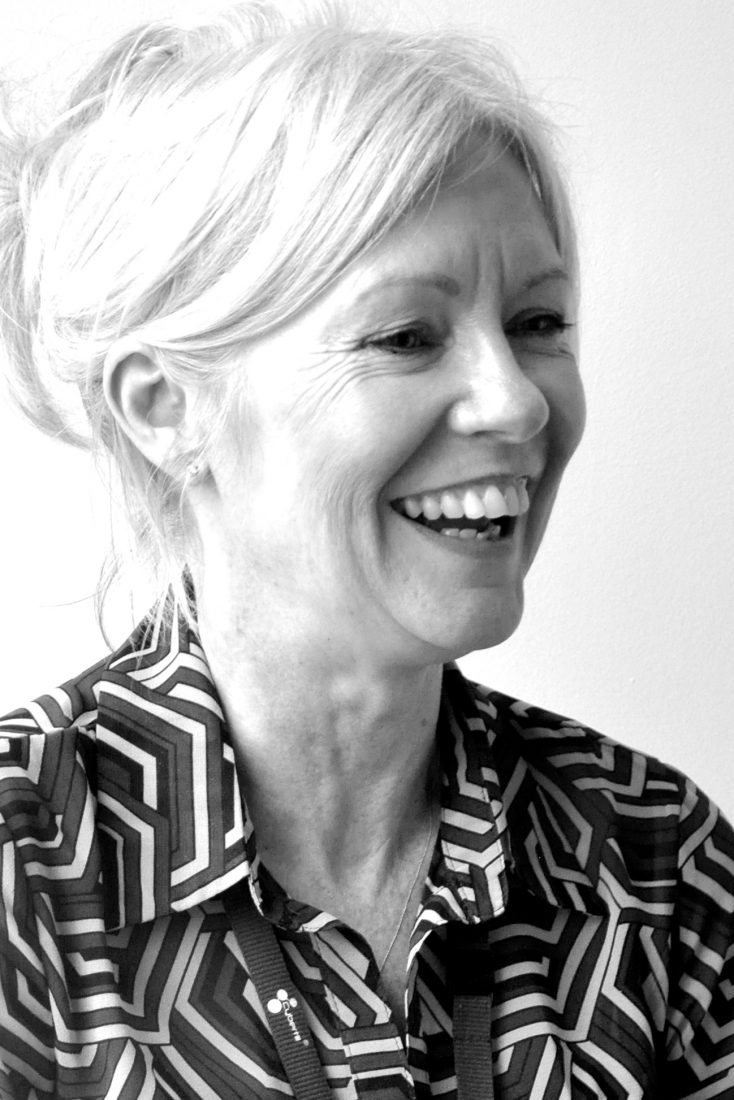 Sue Kearney
Trustee/Business Development
Sue joined the board in April 17 and is looking forward to working with the rest of the team in their mission to improve the lives of all animals through education and involvement of the community.  Sue has worked in training roles, project management and been responsible for the implementation of new systems in many different organisations.  For the last 7 years, Sue has been involved in implementing new systems in small, medium and large charities which has given her an insight into how times are changing and how charities need to adapt in order to keep ahead.  Sue also has change management, risk management and finance skills which she will be using to help Freshfields build on the fantastic work that they have done to date.  In her spare time Sue volunteers at Freshfields, loves cycling, walking and jiving and is also an advocate of life-long learning.
Charity Finance, Communications and PR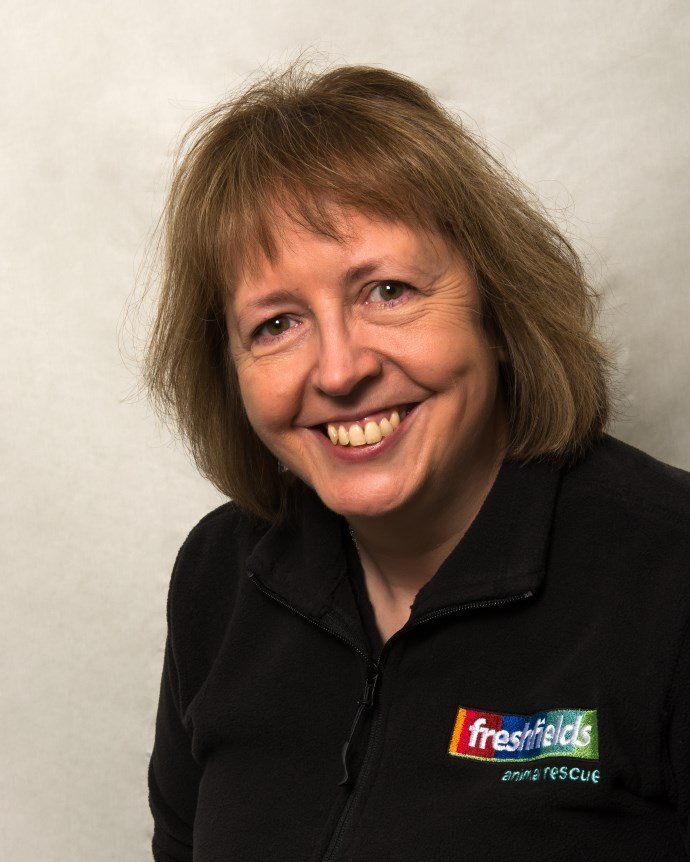 Debbie Hughes
Grants & PR Coordinator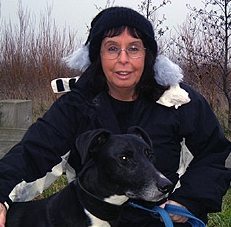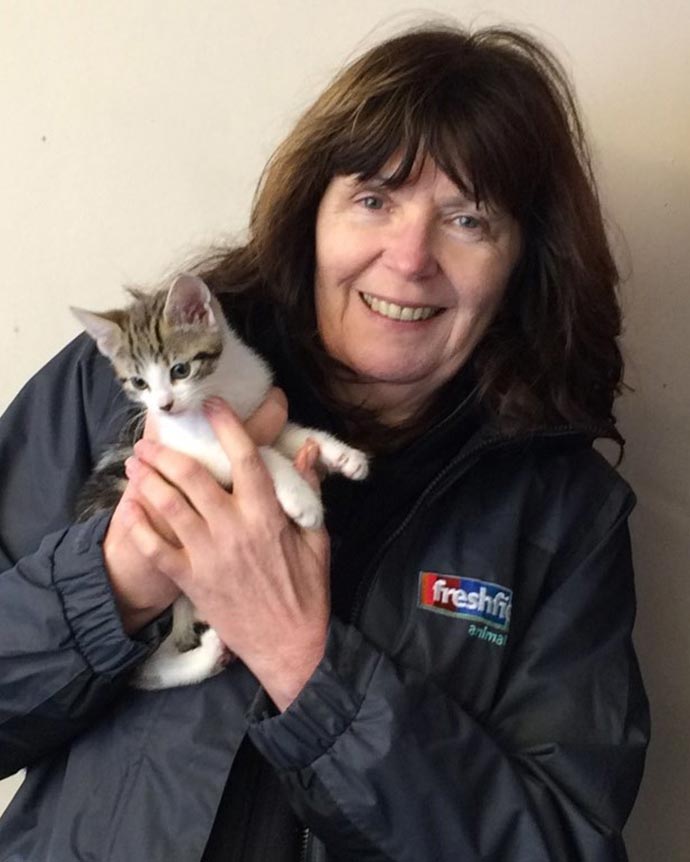 Colette Coghill
Finance & Administration Manager
Key Freshfields Liverpool Staff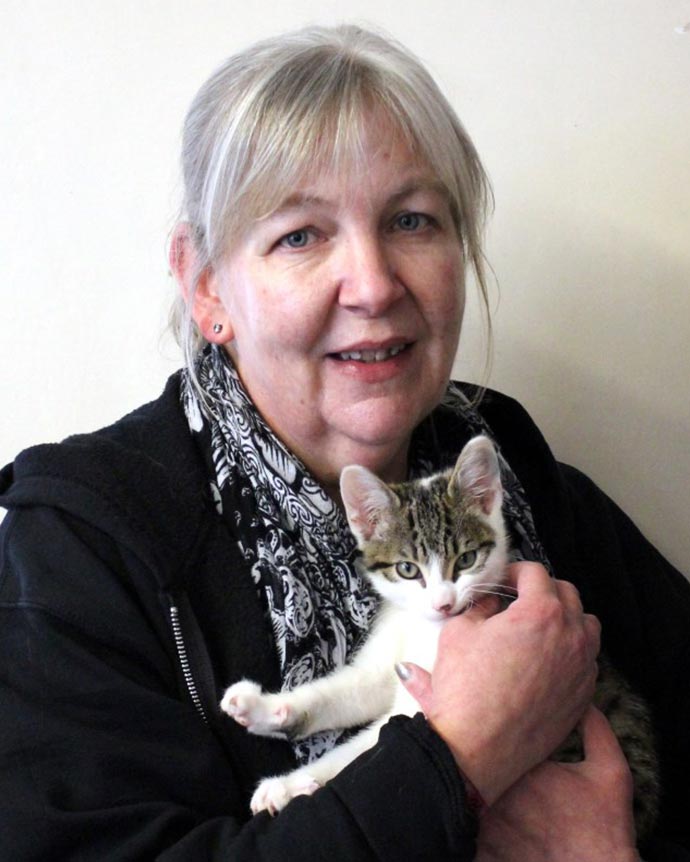 Jayne Stanton
Head of Cattery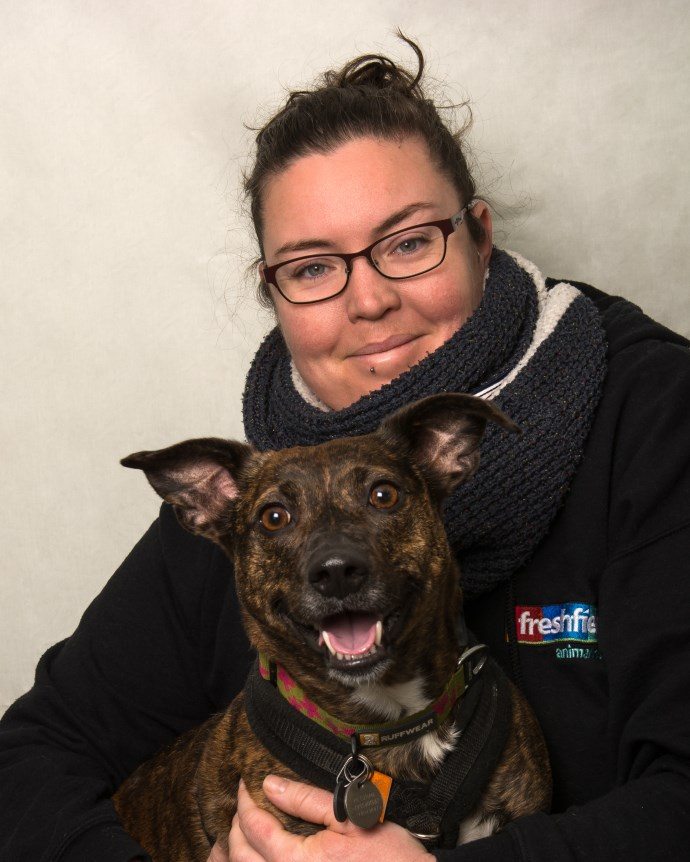 Collette Piert
Head of Kennels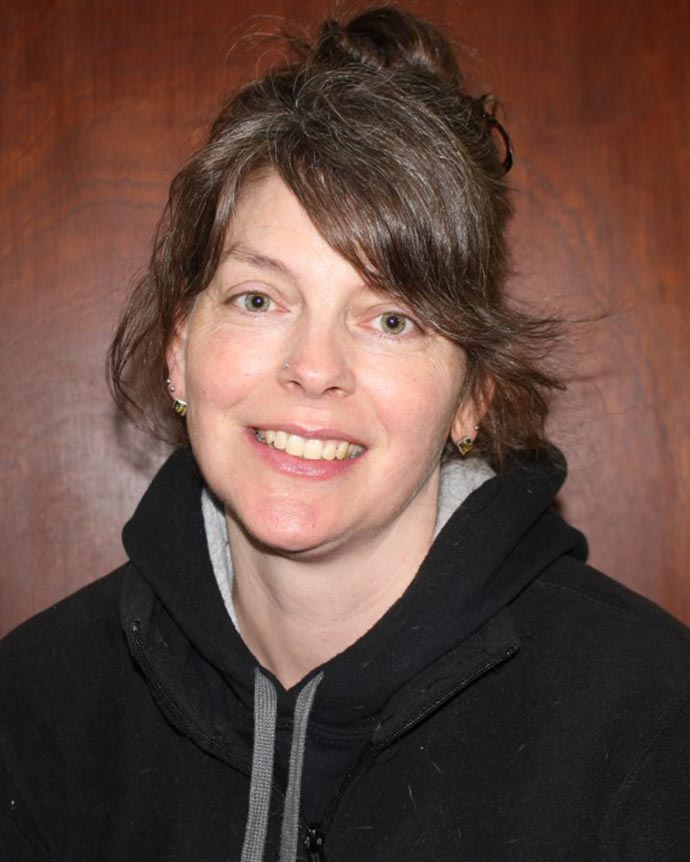 Dawn Hurst
Head of Kennels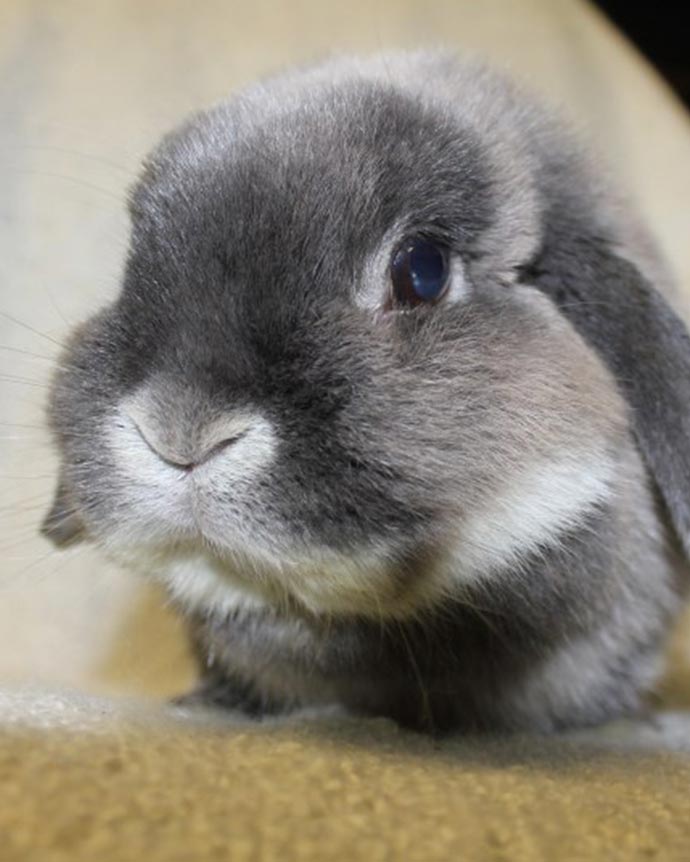 Lyn Gawith
Head of Small Animals & Wildlife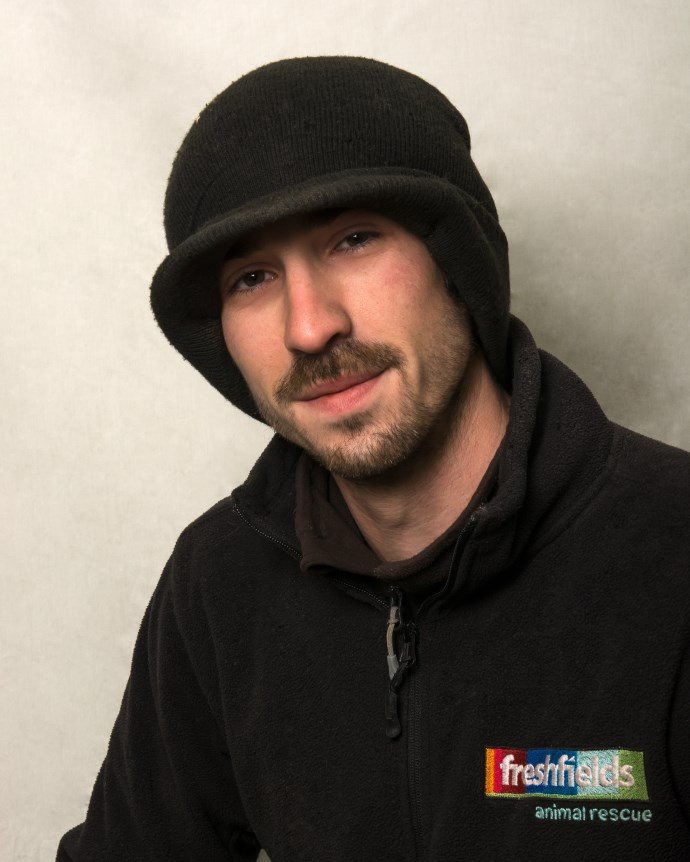 Steven Marsh
Head of Farm & Maintenance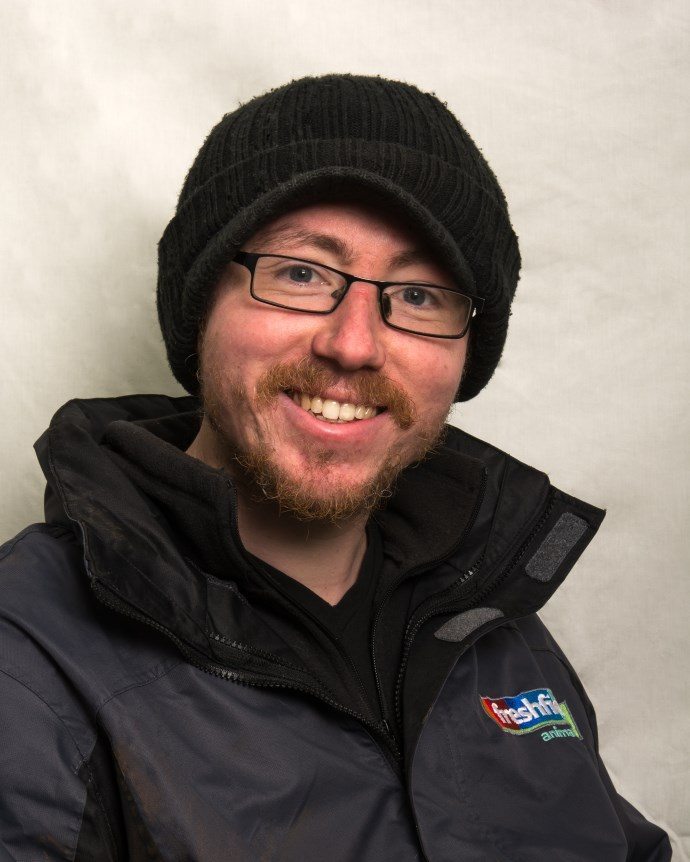 Paul MacDonald
Fox Advisory Service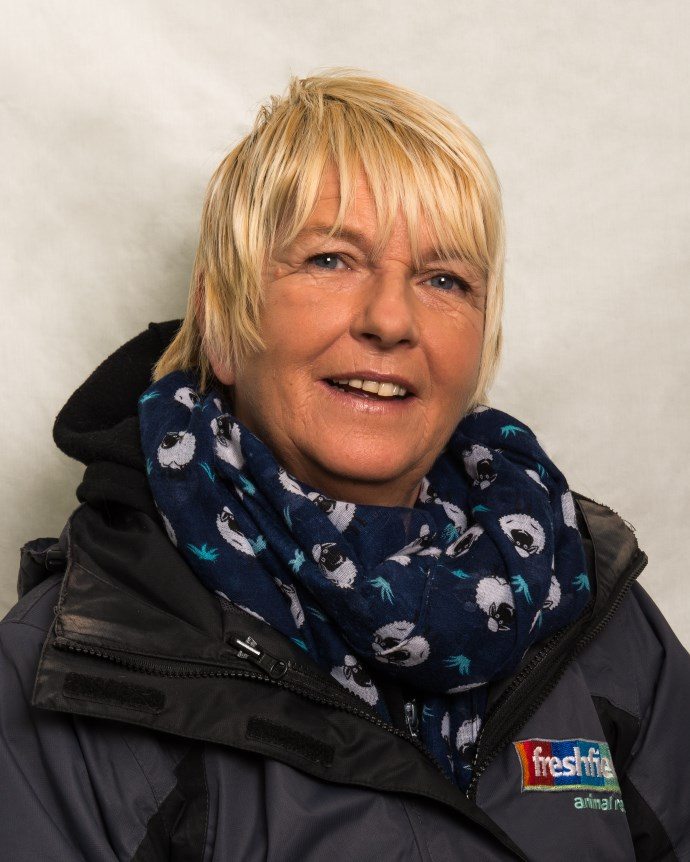 Key Freshfields Wales Staff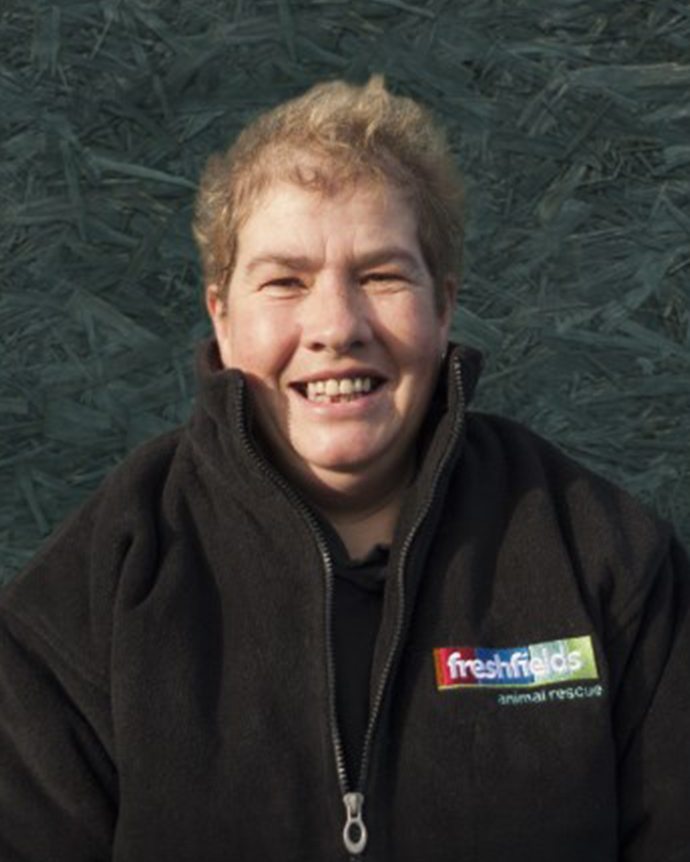 Meirwen Hughes
Head of Equine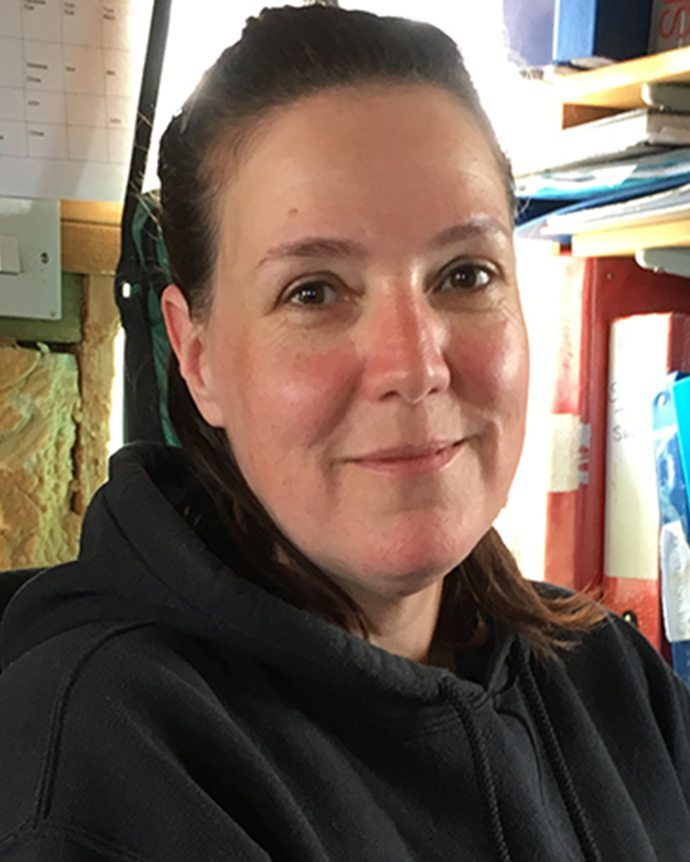 Jacqueline Leggatt
Head of Cattery, Kennels & Small Animals