Wherever there are animals in need, you will find a bunch of enthusiastic, passionate and eager people not far away. The animals are like magnets and their pull is beyond our ability to explain. At Freshfields we have passion in abundance and our enthusiasm knows no bounds.
Please meet our team, these are the folks who in the first instance are responsible for tempering the enthusiasm and moulding the passion into the tools needed to achieve our joint goal, that of ... Making a difference together for ALL animals!
It's important to note that the people shown here are only the beginning…
To make any animal rescue charity function a host of people must join together and whilst their roles may differ, each one of them (staff member or volunteer) is as important as the next.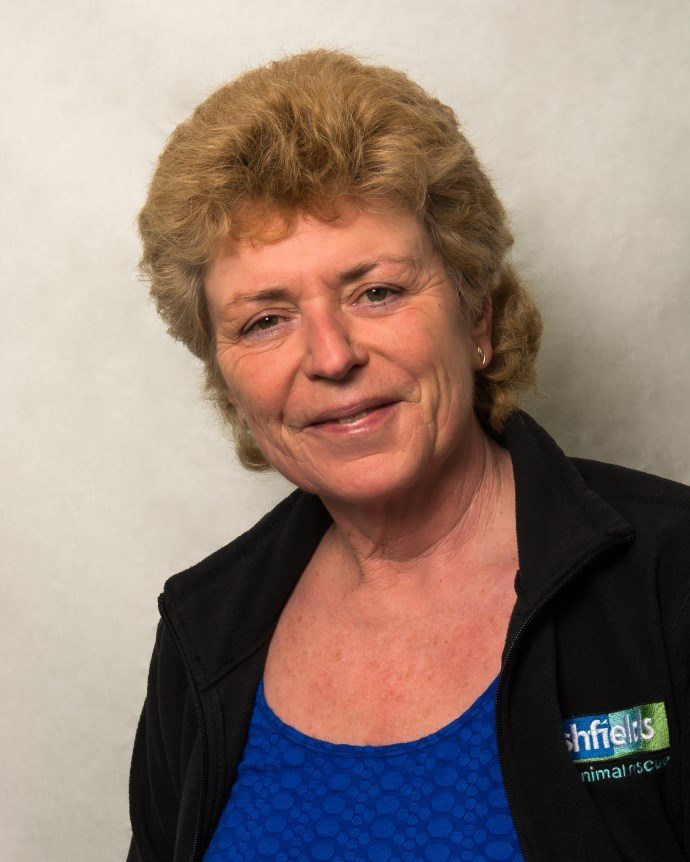 Jane Young
Trustee/Finances and Shops
After a long career in banking Jane went on to run her own dog grooming business, which she sold before moving back to the west coast in 2005. As a trustee Jane's responsibilities lay within the area of Finances & Data Management, which in the every day world means overseeing our shops in Wales along with day-to-day management of our fundraising database and not forgetting her instrumental role in the long term financial strategy of the Charity.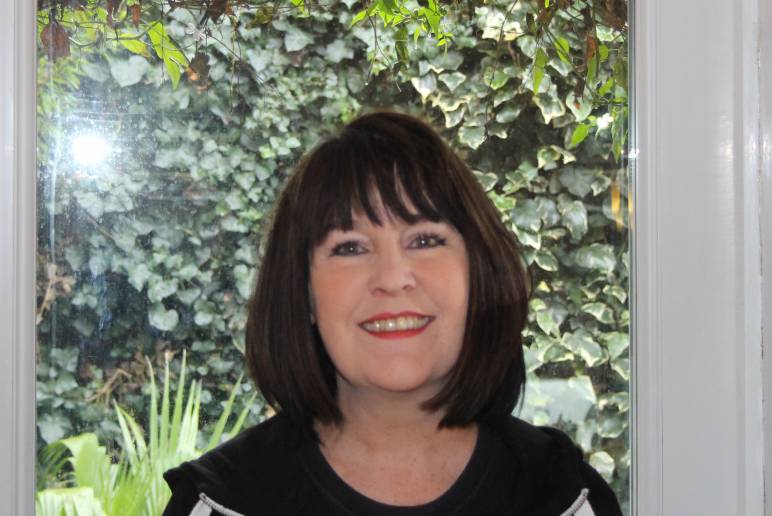 Dina Cuthbertson
Trustee/Outreach & Education
Dina who has a husband John and daughter Jenny, also shares her life with three rescue dogs, one cat, a special needs hedgehog and a flock of Freshfield's released birds.  A freelance, published artist she was formerly a Social Worker and Marketing Manager for Sefton.
Dina has a passion for all animals, particularly native wildlife, she is also interested in gardening for wildlife and maintaining/improving natural habitat and feels strongly that each of us has a duty to lighten our carbon footprint and live as environmentally friendly as possible.
Dina also enjoys travelling, especially to more remote areas of natural beauty, and all things outdoors.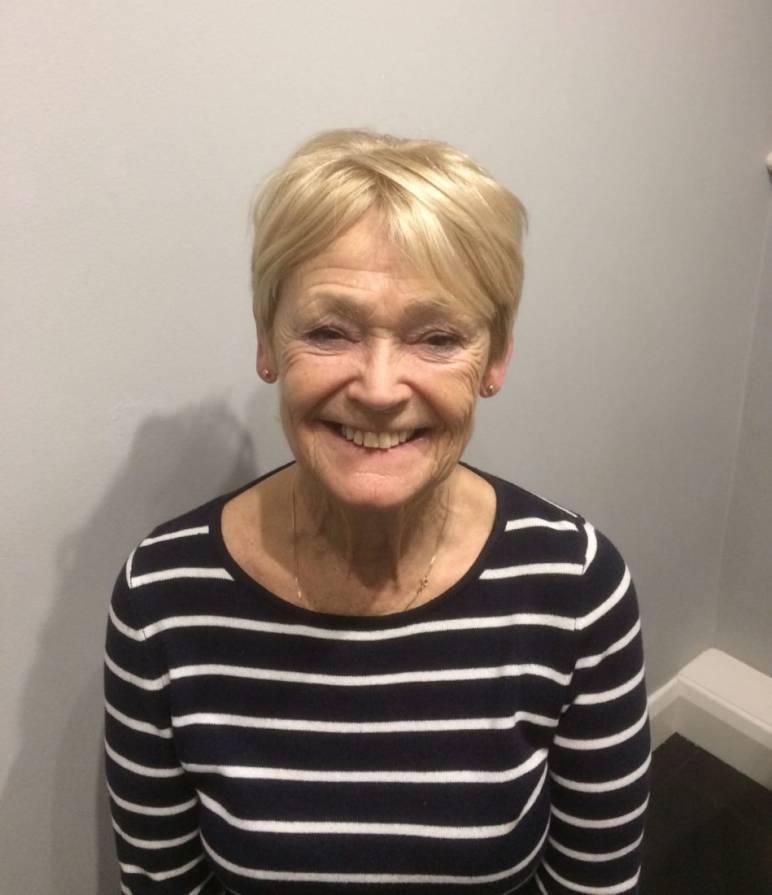 Annette Armstrong
Trustee/Income Generation and Awareness Raising
Annette, who is a retired legal secretary, has one daughter, two granddaughters and one great-grandson.  She has always had a passion for animals and has had many rescue cats over the years. Her latest addition was Alice who came from the Welsh rescue to join her existing family of Sonnie and Milly. Once the winter is over she will be welcoming back Harriet the hedgehog, together with Harriet's new partner, to her garden.  Her other main hobby is gardening and she is always ready with advice and cuttings from her numerous plants and shrubs.  Annette has been involved with Freshfields for over 7 years, helping out at fundraising events, baking, sending out newsletters and of course knitting cat blankets!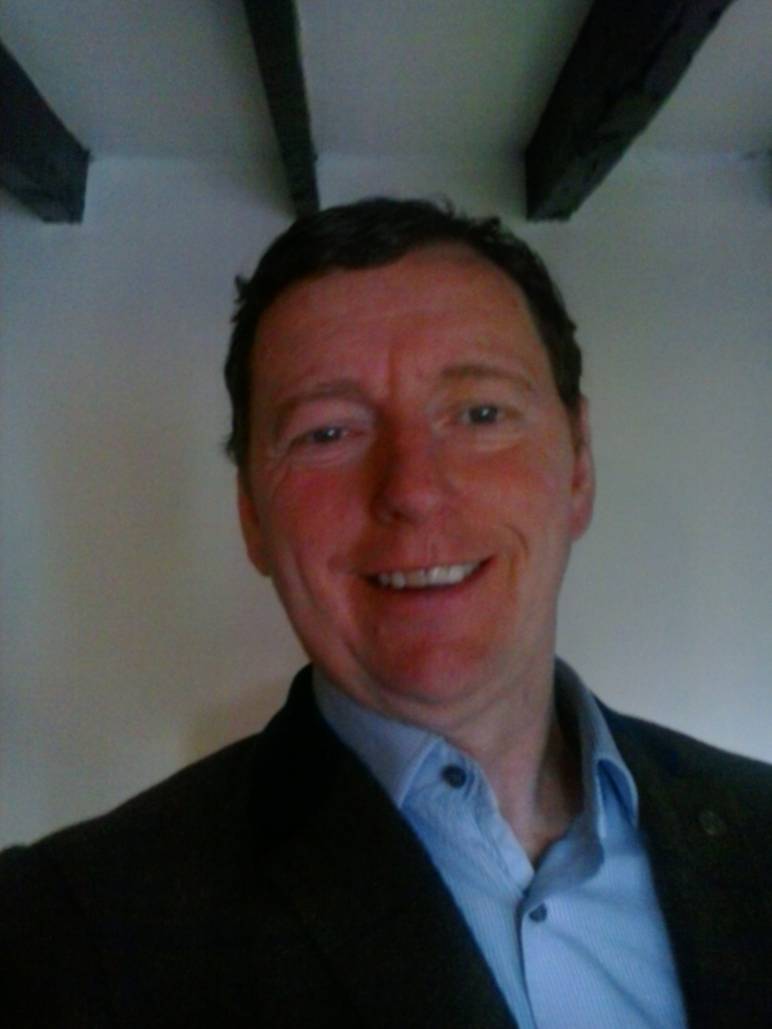 Doug Martin
Trustee
Doug Martin has recently joined the team as a voluntary trustee, he is currently supporting various projects including re-homing animals and bull breeds education. Previously Doug attended Chesterfield High School and went on to higher education studying Art, taking up full time employment with a number of banks and building societies before taking up the trustee post at Freshfields. Doug has supported Freshfields since 2003, dog walking, with open days and adopting a number of dogs from the shelter. His other hobbies and passions also include mountain hiking and wildlife and bird watching.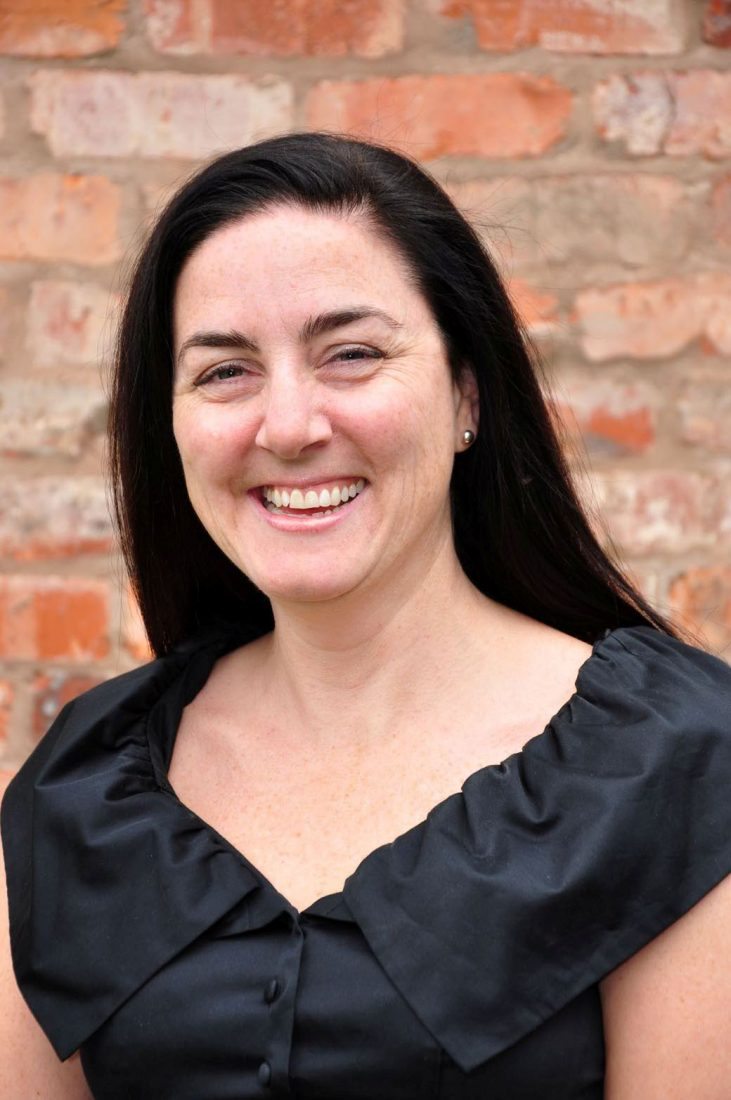 Clare Metcalfe
Trustee/Income Generation and Awareness Raising
Clare joined the Board in June 2016 and is excited to be part of the Freshfields team. Clare works as a business consultant, helping companies who are installing new IT systems or upgrades and has worked all over the world for many different clients. She lives in Cheshire with her husband Jonathan, 7 bunnies and 2 chickens. Four of the bunnies were adopted from Freshfields and Clare tells us they truly live the life of luxury! Clare enjoys travel for work and pleasure and photography. Clare will be helping Freshfields with income generation, communications and raising the profile of the work we do.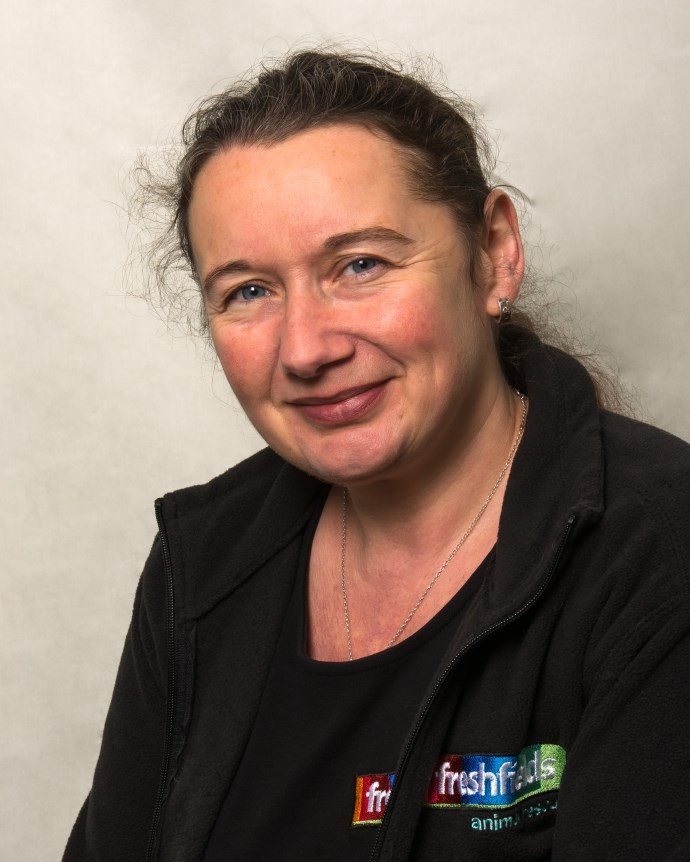 Helen Stanbury
Trustee/Director
As Director of Freshfields, Helen leads on strategic direction and has an overvue of all our activities. Heading a team of dedicated managers, each enthusiastic and proficient in their own areas, is a huge responsibility, especially within such a unique organisation as Freshfields which remains rooted deep in its founding ethos. Helen's goal is for Freshfields to achieve solid footing moving forward and to achieve and maintain a credible reputation as the animal charity that through excellent standards of care for animals makes a notable improvement to the lives and futures of people.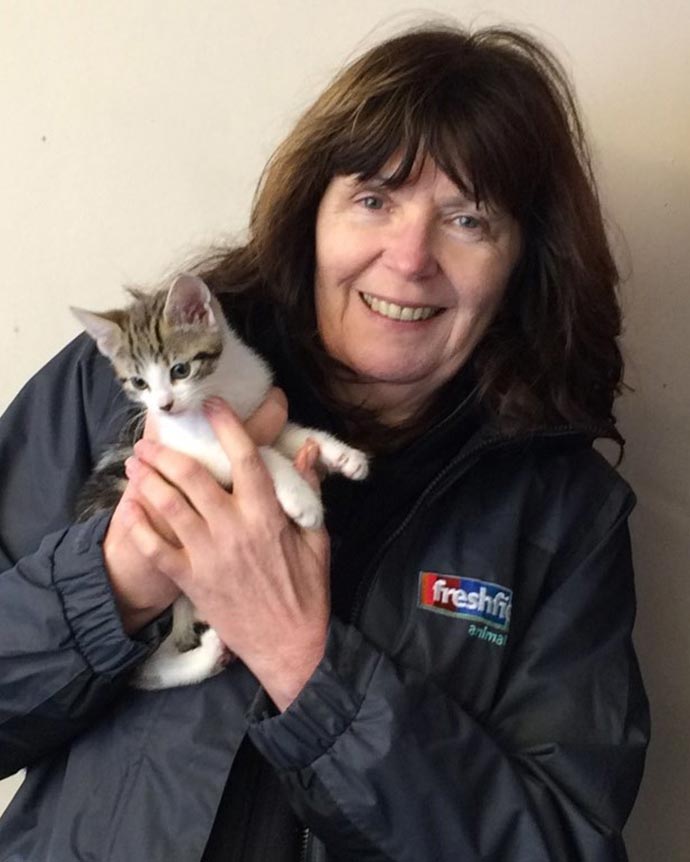 Colette Coghill
Finance & Administration Manager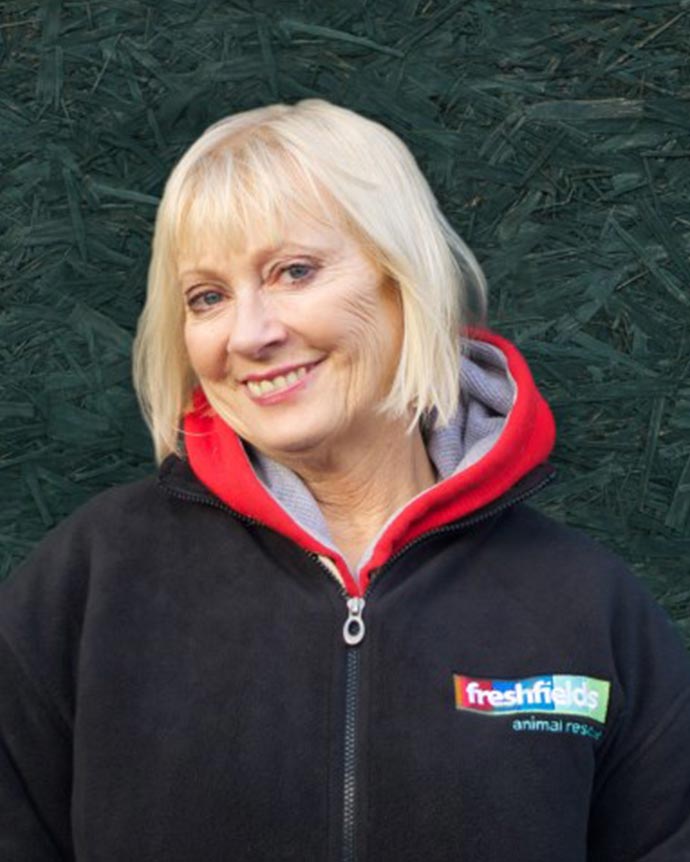 Lesley Tarleton
Founder/Operations Manager Wales
Lesley is the founder of Freshfields Animal Rescue and her experience is the culmination of a lifetime devoted to the rescue, rehabilitation and rehoming of abandoned, abused and unwanted animals. Today Lesley manages the Wales branch of Freshfields which along with the usual cats, dogs and smaller animals is also home to around 32 horses and ponies.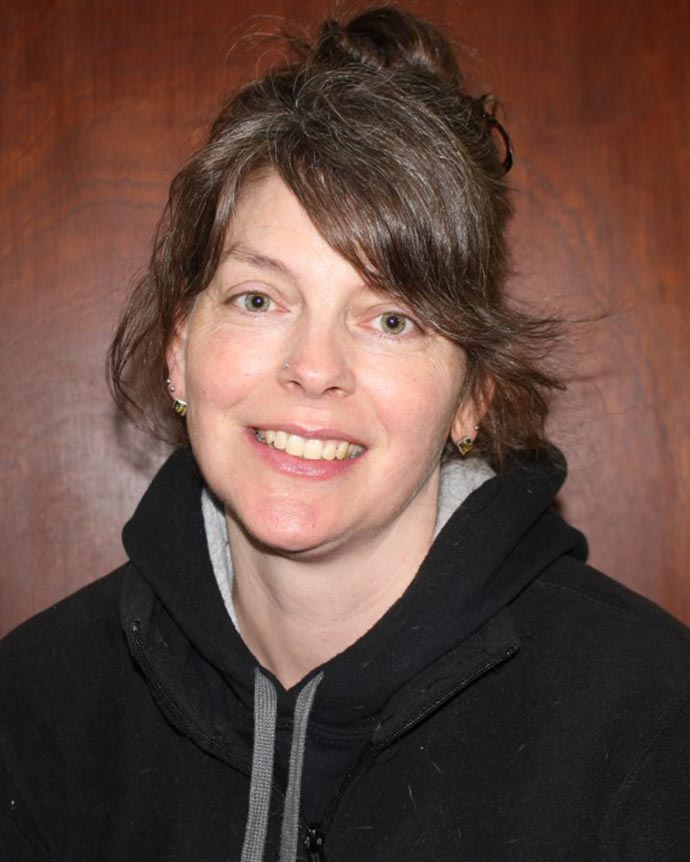 Dawn Hurst
Operations Manager Liverpool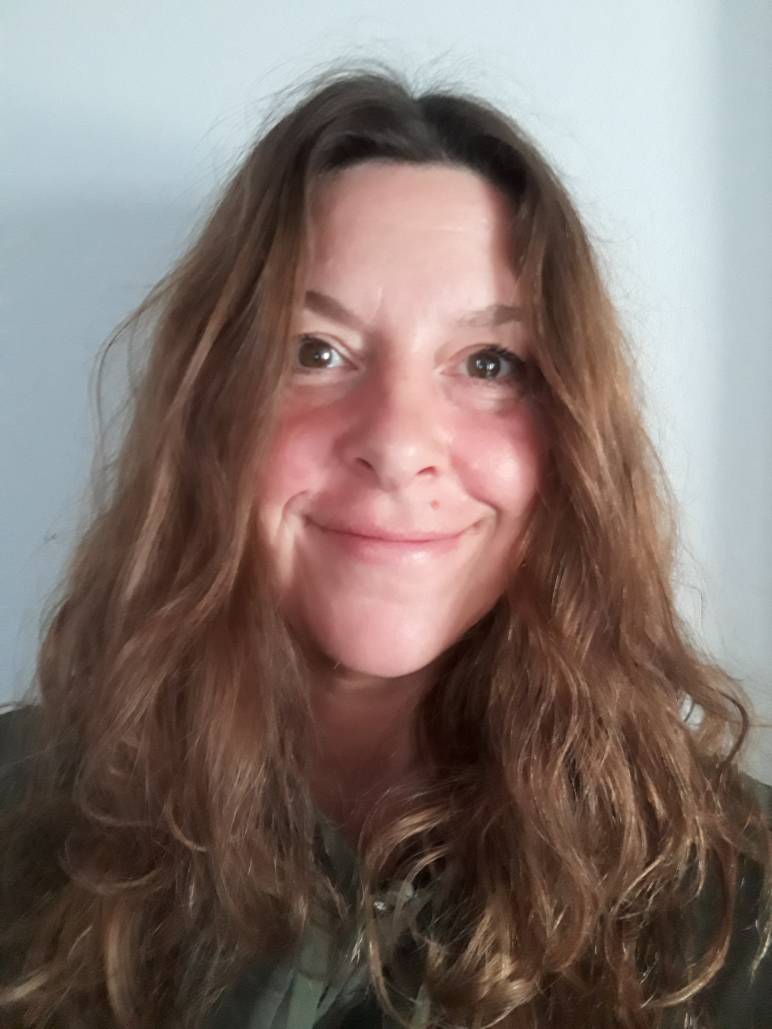 Emma Jensen
Fundraising Manager: Community & Outreach
Emma is Freshfield's Fundraising Manager dealing with Community, Outreach Education and Grants. Emma came to us after working for 10 years as a Development Manager for an educational charity. She led on the development of their buildings to create a number of new service areas, regeneration projects, community engagement and organisational development. In her previous life, she was a camera operator and worked on music festivals throughout the country. Her personal passions are animals, the great outdoors, art and heritage.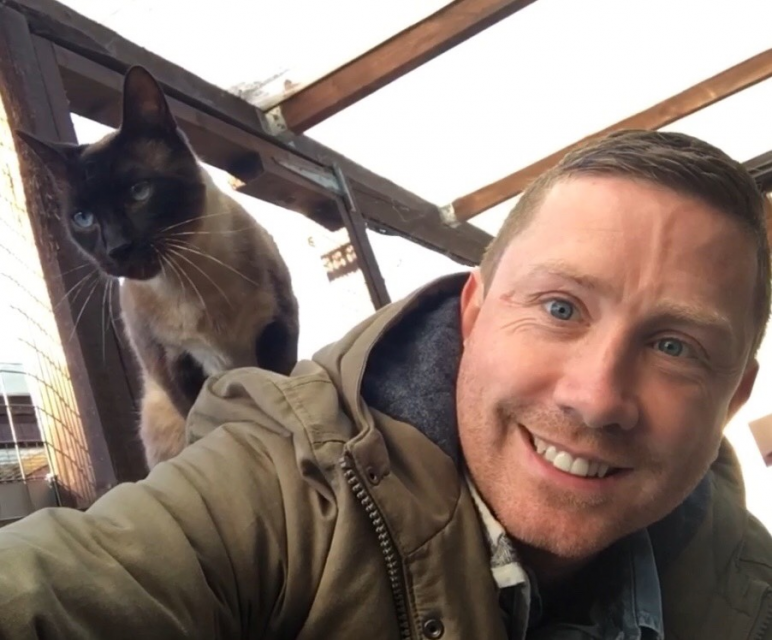 John Rullo
Fundraising Manager: Corporate & Regular Giving
John is our creative fundraiser who often takes the lead on a projects involving corporate supporters and regular giving campaigns. He has a great history of helping donors get the most out of their ideas and is always happy to discuss ways to get the best possible outcome from your effort.
When he's not doing what he can to ensure our care can grow, he loves the great outdoors and enjoys watching and playing football.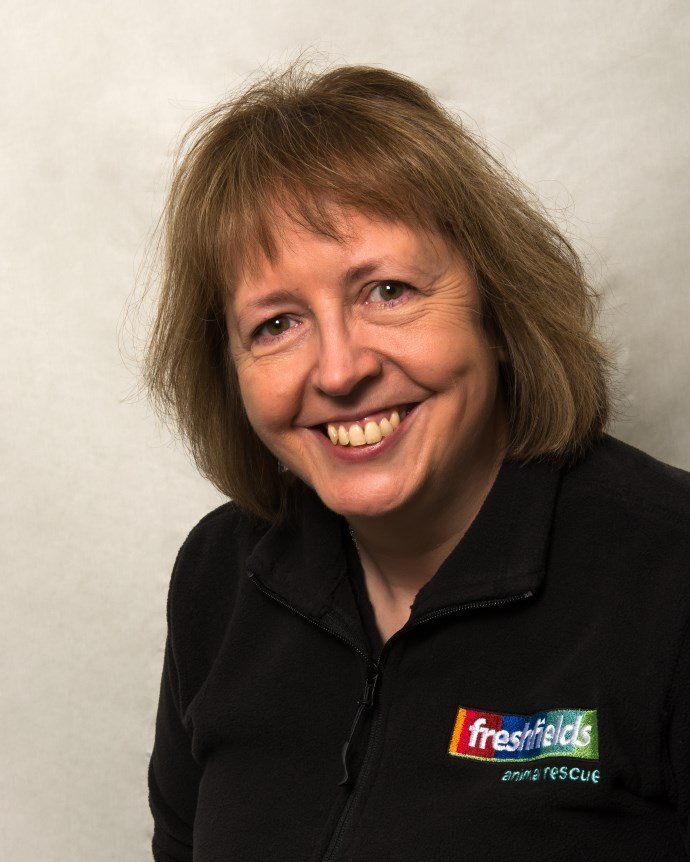 Debbie Hughes
Grants & PR Coordinator
Key Freshfields Liverpool Staff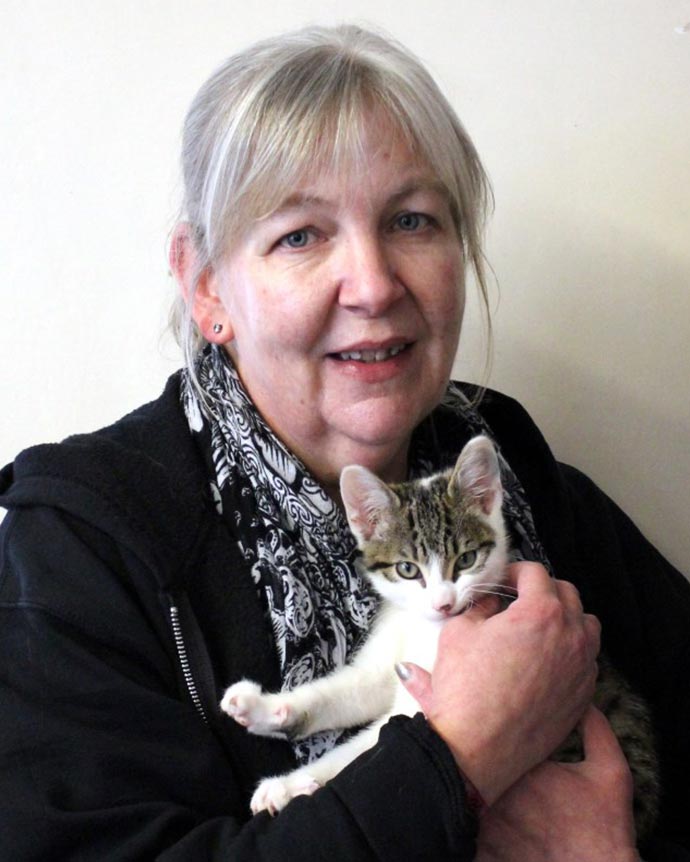 Jayne Stanton
Head of Cattery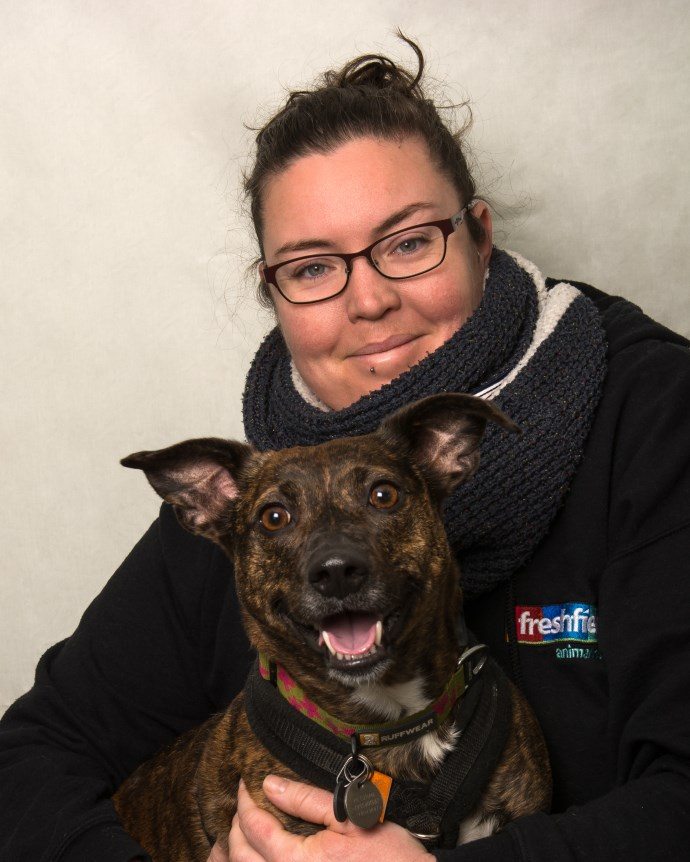 Collette Piert
Head of Kennels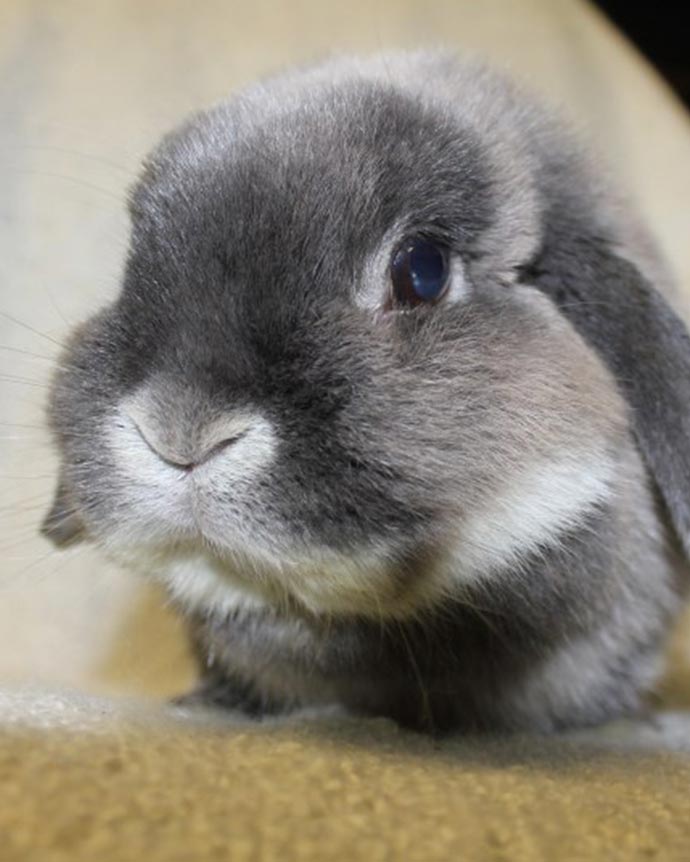 Lyn Gawith
Head of Small Animals & Wildlife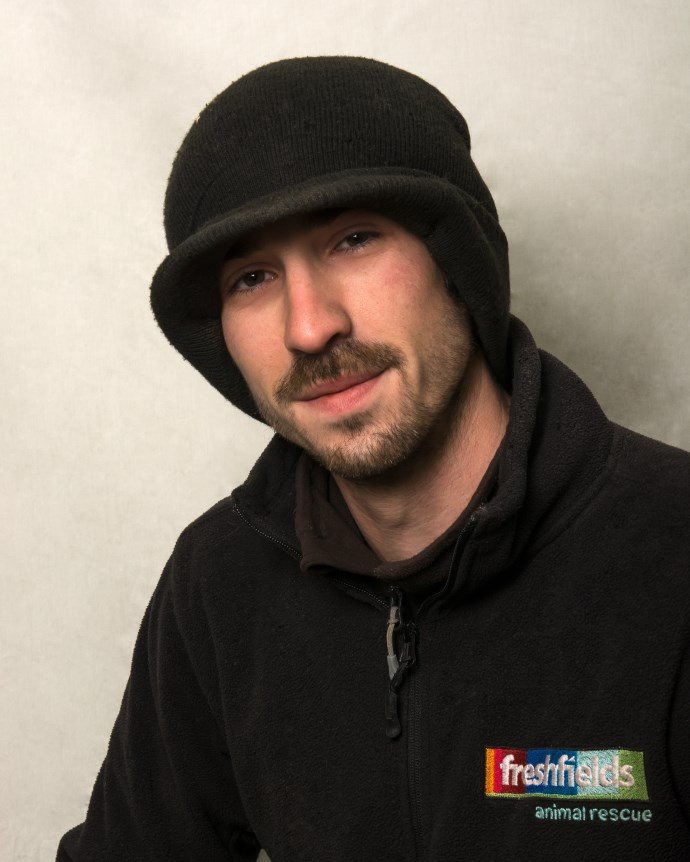 Steven Marsh
Maintenance Manager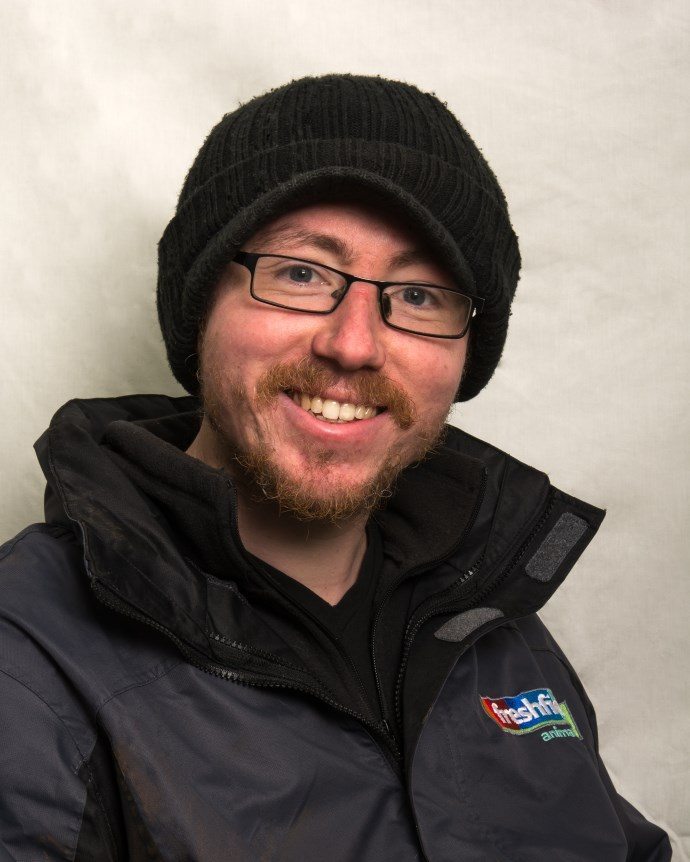 Paul MacDonald
Fox Advisory Service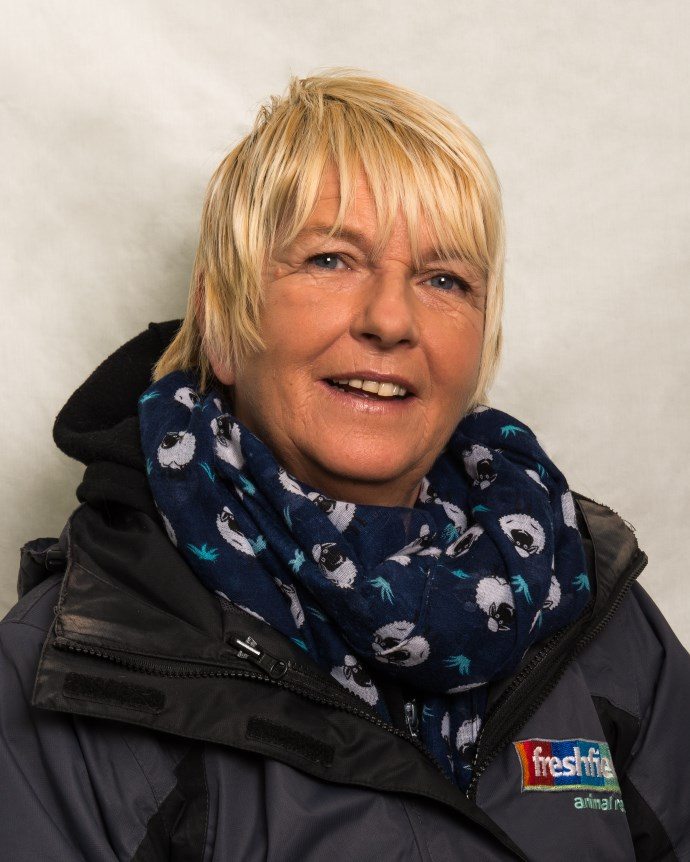 Key Freshfields Wales Staff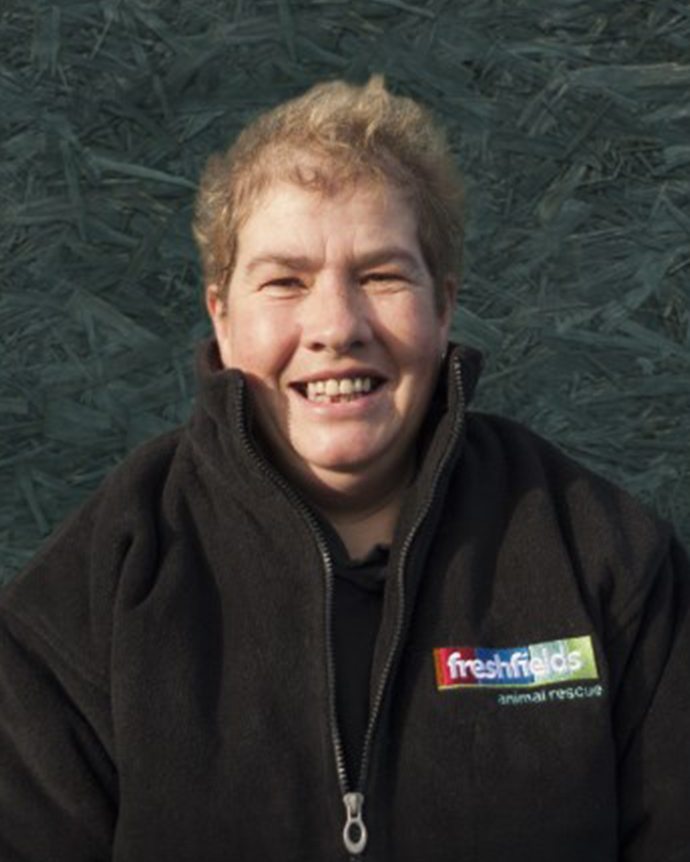 Meirwen Hughes
Head of Equine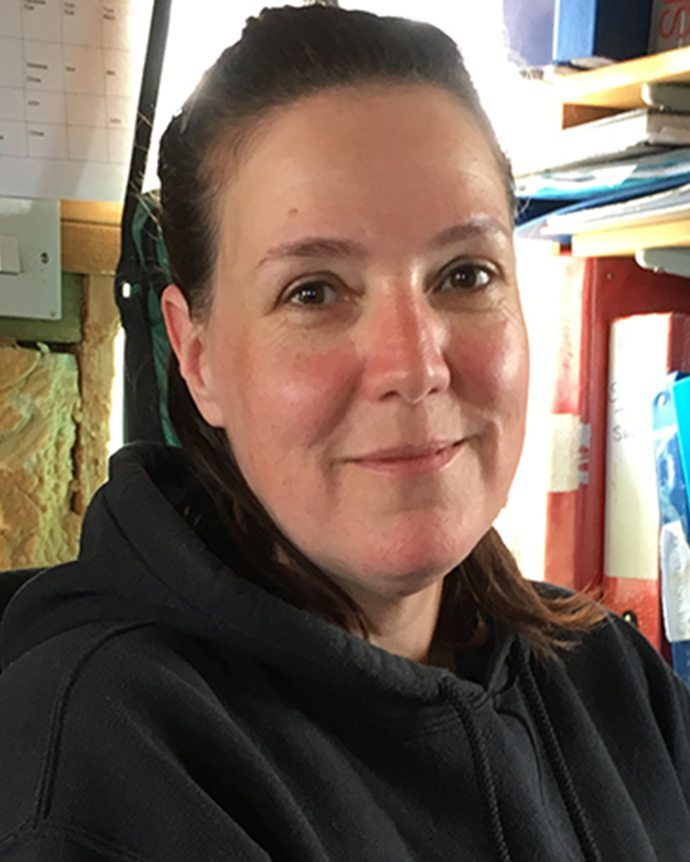 Jacqueline Leggatt
Head of Cattery, Kennels & Small Animals