There are many ways in which you can get involved and support the work of Freshfields Animal Rescue and help us to continue helping the animals.
From volunteering at the charity shops, to working hands-on at the Shelter or walking the dogs off-site, from driving the van to painting the fences…and much more. You may want to organise a Fundraising Event or an online auction, or work in a particular area such as on Reception. Whatever your area of expertise, we'd be glad to hear from you about helping us out with our vital work caring for our animals.
In the sections below we've listed some of the ways in which you can show your support and help us in practical ways. There are links to the relevant sections of our website for more detailed information; please feel free to browse our site. If we've missed anything or you have an idea we haven't thought of, shout out and let us know! We're open to ideas and we want to explore new areas.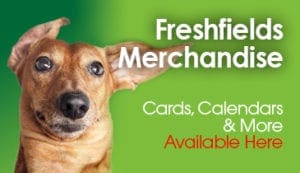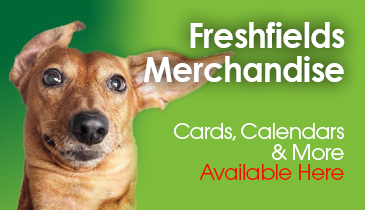 Merchandise
Exclusive merchandise available direct from the rescue. Don't miss out, follow the link to make your purchase today.