Sadly on Sunday 5th August 2012 we had to say goodbye to our dear friend Spirit.  Out beautiful boy came to us ten years ago after he was found cruelly hanging in an alley way, he was minutes from death.  Staff were called out to help him and luckily saved him just in time.  He was then brought to us where he found safety and love. 
Due to his abusive past, Spirit understandably found it hard to accept strangers.  He bonded with staff and his dog walkers Elaine and Susie and he remained loyal to us all throughout his life.  Once Spirit was your friend, he was your devoted friend for life. He loved to snuffle in our pockets for biscuits and his favourite trick was to crawl in between your legs and lift you off the ground! 
Spirit was an absolute darling, a total favourite of all the dog staff, we all loved our Spirit cuddles, his big soft bear like paws hitting us for a cuddle, then rolling around asking for his tummy tickled.  In the end our gentle boy was 13 years old, an old man for a GSD, he developed stomach problems and arthritis, which eventually took it's toll on him and we could not let him suffer.  We made the hardest decision to put him to sleep and let him run free with his old kennel friend Leon who died 10 months earlier. 
We all sat and held him till his last moments and kissed him goodnight for the last time.  Our dearest Spirit, we won't ever forget you, sleep tight little one xxx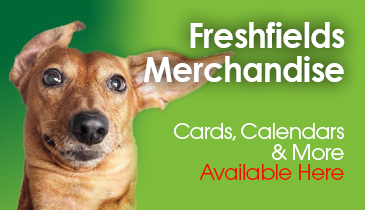 Merchandise
Exclusive merchandise available direct from the rescue. Don't miss out, follow the link to make your purchase today.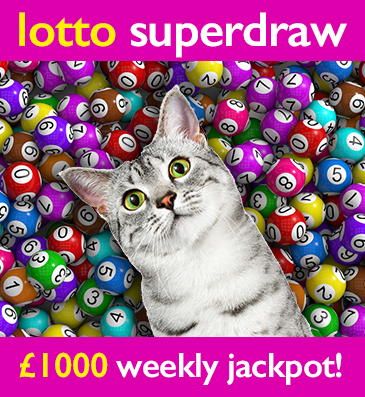 Freshfields Lotto Superdraw
The easy and fun way to support your local animal rescue centre. Over 30 guaranteed prizes every week. Every time you play you help an animal in desperate need.