We were lucky enough to have the opportunity of welcoming Billy into our home just over 10 years ago in early 2003. It has been a joy and a privilege to share our lives with such a good natured companion. Unfortunately Billy didn't have the easiest of lives.
A few years ago he broke one of his front legs. A repair to the leg worked well for some time but sadly last year he had to have the leg amputated. Billy coped well on 3 legs, still managing to have fun with our other dog, Peter. He remained happy and good natured throughout his leg problems, a real gentleman. We were delighted when Billy was awarded Best Veteran at the Freshfields Dog Show in September last year(2012).
Sadly we had to say goodbye to our friend on the 16th February 2013 following his struggle with lymphatic cancer which struck a few weeks ago. We will miss him very much. We would like to thank the staff at Cibyn veterinary surgery in Caernarfon for the fantastic care they gave Billy during his lifetime.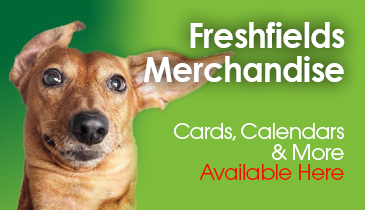 Merchandise
Exclusive merchandise available direct from the rescue. Don't miss out, follow the link to make your purchase today.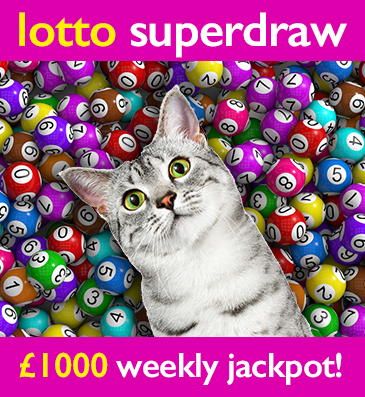 Freshfields Lotto Superdraw
The easy and fun way to support your local animal rescue centre. Over 30 guaranteed prizes every week. Every time you play you help an animal in desperate need.