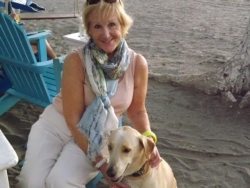 Passed Away: August 2015
In Loving Memory – Doris Spence
Doris Spence, one of our long-term friends and supporters, passed away suddenly last week. She had worked for many years to promote animal welfare, as well as still working ful-time in Early Years Education right up until she passed away aged 75.
She founded PAWS (People's Animal Welfare Society) in Saudi Arabia in 1990, and the charity is still active today. She often delivered packages to the Liverpool Centre, and opened her heart and home to various animals from Freshfields with her friends and colleagues. She was active in promoting animal causes and donating/sponsoring different initiatives across the world.
Her funeral is at Southport Crematorium this Friday, and her son Dave has contacted us to inform us that the family have kindly nominated Freshfields as the recipient of any donations from the many people who knew Doris, who might want to contribute. H. Johnson and Sons are the funeral directors who are co-ordinating the donation collection at the funeral. Doris always spoke highly of the work we do, and her family feel that this is the right way to mark her passing.
Friends like Doris have helped us to be there for abandoned, abused and unwanted animals for over 35 years. We would be nothing without the generosity of spirit and active support shown by special people like Doris. On behalf of all of the animals, staff and volunteers here at Freshfields, we would like to pass on our condolences to her family, and express our deepest thanks for giving us the opportunity to change lives for good.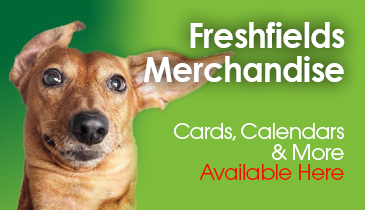 Merchandise
Exclusive merchandise available direct from the rescue. Don't miss out, follow the link to make your purchase today.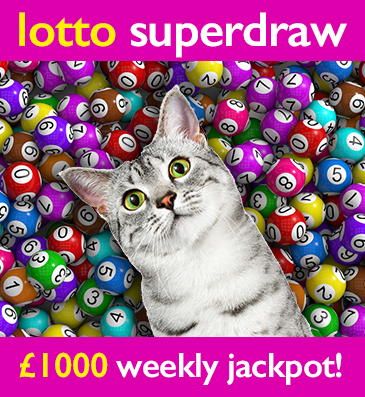 Freshfields Lotto Superdraw
The easy and fun way to support your local animal rescue centre. Over 30 guaranteed prizes every week. Every time you play you help an animal in desperate need.