My lovely little man was a freshfields rescue and after being fostered by the lovely Lauren Rebecca Everready, came to me in september 2013. It was clear from the start that this chap was full of personality. He came into my house, raided the dog toy box and picked the loudest squeaking toy he could find.
He then ran upstairs and began running up and down the landing squeaking the toy as he went. He then jumped on the bed, scrunched up the bed covers, lay down and looked at me as if to say "This is were I'm sleeping tonight." And he did every night after that. He put up a brave battle against lymphoma and after chemo he went into remission. But the cancer came back with a vengence.
He went to sleep on the 5 February 2015, comfy on my knee with his favourite pink love heart cover. I will miss you every day of my life little D. Yet another piece of my heart goes to the rainbow bridge. Go find Bob and the rainbow pack. Your Nan and Grandad will look after you ♥♥♥♥♥♥♥♥♥♥♥♥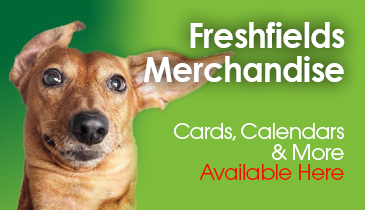 Merchandise
Exclusive merchandise available direct from the rescue. Don't miss out, follow the link to make your purchase today.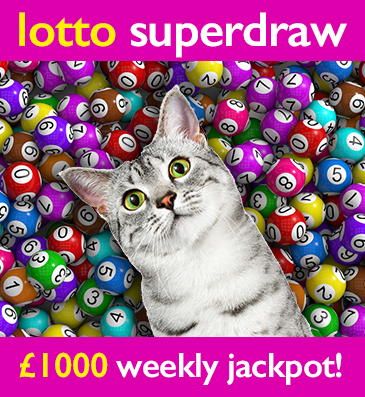 Freshfields Lotto Superdraw
The easy and fun way to support your local animal rescue centre. Over 30 guaranteed prizes every week. Every time you play you help an animal in desperate need.