Millie. A dog that gave so much and wanted only to be loved in return.
We took Millie, a border collie cross from Freshfields in January 1999. A more scruffy and sorry looking animal had ever been through their gates. She had a history of abuse, and was especially scared of men. It took her a couple of months to come around, but when she did she gave us so much pleasure.
We live by chaffers playing fields in Waterloo and spent countless hours there with ball throwing for her to chase, the collie in her meant she needed plenty of exercise. She was never one for change and anything out of the ordinary she would not be happy, but a weekly trip to Crosby beach was her highlight (and ours). Millie suffered all her life with a rare irritant skin condition, that was controlled by steroids.
Our vet Mr Dunne and his staff at the Mews were brilliant, indeed we near lost her 6 years ago, and but for Mr Dunnes effort and diligent research we would have done. It was my daughter Hollie that originally pestered us for Millie, and though reluctant at first it was one of the best decisions we ever made to take her. Any dog lover reading this will realise how much we miss her. I am in tears writing this now and the old saying that time is a great healer does not seem to work. In September this year we sadly had her put to sleep, but the old saying that she had a good innings was certainly true as she lived for 17 years. We still have her ashes and it is really difficult to let her go, and even gives me comfort sometime just to rub the box she is in.
Millie we miss you so much
The pain is still raw
I see you all the time
Round the house or at the shore
I still have your lead What good will it do
I still have your blanket, your ball, your chew.
If I make a sandwich
I look to the floor
And expect to see your stare for the scraps you implore
There will never be another dog like you now that your're gone
A dog we loved …One in a MILLIEon
Will love you forever – Pete, Lyn, Hollie, Ian and Andrea x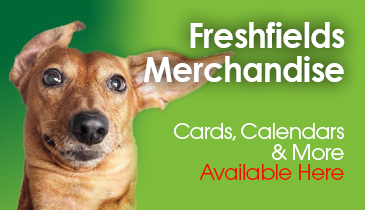 Merchandise
Exclusive merchandise available direct from the rescue. Don't miss out, follow the link to make your purchase today.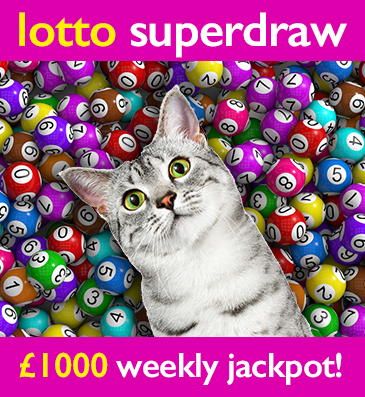 Freshfields Lotto Superdraw
The easy and fun way to support your local animal rescue centre. Over 30 guaranteed prizes every week. Every time you play you help an animal in desperate need.