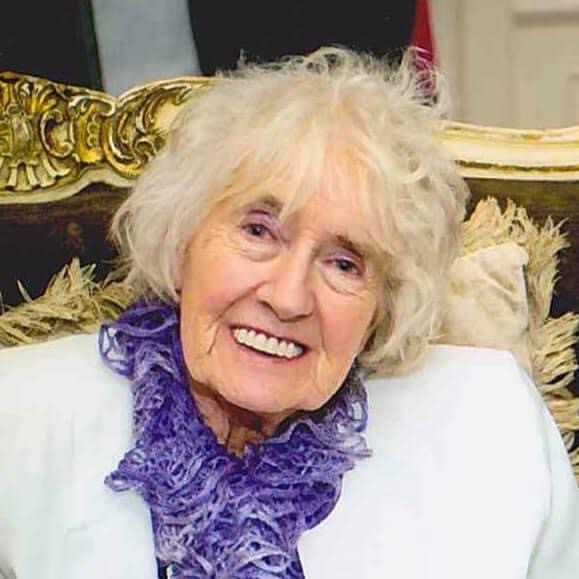 Poppy (Pop) Dale
In memory of my beloved sister Poppy (Pop) Dale who passed away in August.
She was an avid supporter of Freshfields Animal Rescue Centre and wished for donations upon her death to the Centre and the fabulous amount of over £2600 was raised.
My sister came up from London regularly and her first words to us were not 'how are you' but 'how are the animals and the wonderful staff at the Centre'.
She was always so impressed and amazed by the sheer dedication of the volunteers and staff from the kennels, cattery, wildlife, and the farm working in all weathers and situations.
The way they were so caring sometimes taking animals home, tending to them throughout the night, and never wanting gratitude or reward, just a real love for animals.
They experienced sad times but also times of joy when an animal went to their forever home.
This made my sister so happy and proud to know such wonderful people and this is why she wanted so much to help.
My sister always had rescue dogs and a real deep love for animals, and she would be so pleased to know that she can carry on and help homeless and abused animals and her name will live on in the sponsorship scheme.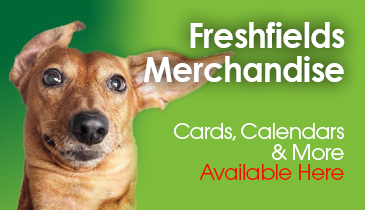 Merchandise
Exclusive merchandise available direct from the rescue. Don't miss out, follow the link to make your purchase today.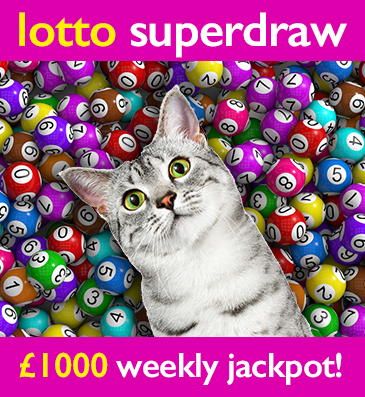 Freshfields Lotto Superdraw
The easy and fun way to support your local animal rescue centre. Over 30 guaranteed prizes every week. Every time you play you help an animal in desperate need.