We met Scamps in June 1997 in Nazareth. She arrived at our new home on Anglesey on 22 June 1997. We called her Squeak for the adoption form but shortly afterwards was renamed Scamps. We had just installed a cat flap and wondered how many weeks it would be before 9 week old Scamps would learn how to use it.
There was a clattering sound and a bewildered Scamps found herself on the doorstep; that was that question answered. A few years afterwards our two girls were born and they have grown up with Scamps' company. Scamps had a gentle personality, loved people and disliked other cats. She loved to talk and we had great conversations. Last weekend after a full, happy and healthy life we had to give Scamps back. We were at her side and she left us peacefully.
We have been blessed with the gift of the 17 years we had with Scamps and we move forward with our lives better people because of the love she brought to our family.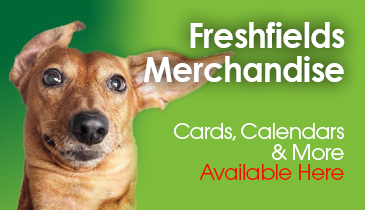 Merchandise
Exclusive merchandise available direct from the rescue. Don't miss out, follow the link to make your purchase today.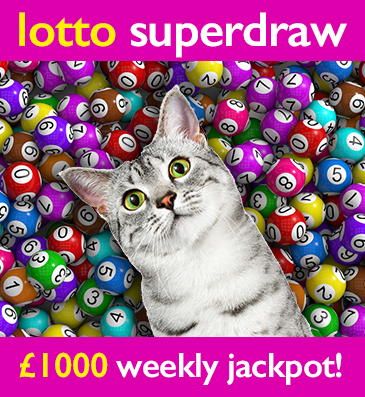 Freshfields Lotto Superdraw
The easy and fun way to support your local animal rescue centre. Over 30 guaranteed prizes every week. Every time you play you help an animal in desperate need.