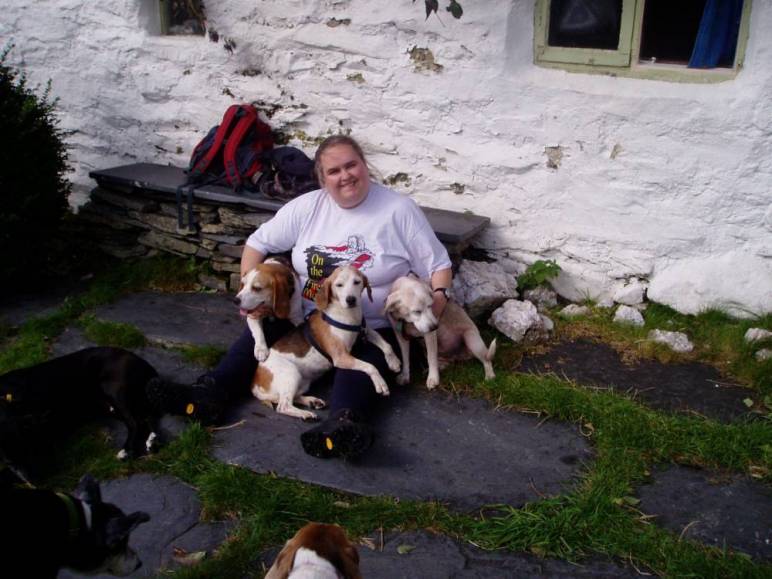 We are saddened to announce the passing of our much loved friend, long term supporter and volunteer Vee Longton.
Many of you will have seen Vee taking charge of the catering stand at the Freshfields Liverpool annual open days. Since the first open day many years ago Vee embraced this demanding role and excelled at making the food a talking point with long queues and endless compliments. Vee was a fantastic vegan cook and would help at other events such as the Halloween Cat Extravaganza as well as putting on a huge spread at most of our staff and volunteer Christmas parties. She has even cooked many a banquet for the staff working on Christmas day, her food always going down a treat!
Vee was also a home checker, constantly at our beck and call! For many years she dedicated herself to taking on elderly dogs and cats from us and we can never thank her enough for giving the 'oldies' a loving home in their twilight years! Every time an oldie lost his/her owner, we would pick up the telephone and call Vee and we could pretty much guarantee that her answer was going to be YES!
The last dog that Vee took from us was Jamie, a Shar Pei with severe health problems. Vee provided Jamie with an amazing life and did everything she could to enrich it and to increase his life expectancy which amazingly she managed to do. It hit Vee really hard losing Jamie, but she sought comfort in knowing that she had done her best for him.
We remain in shock at the sudden passing of such a valued figure in Freshfields history, in the vegan community and more importantly of a dear friend. Whilst we miss her terribly (we are shocked at her sudden passing and it is difficult to comprehend that she is gone), we feel sure that her many four legged friends will have been waiting for her.
Vee was a generous, kind hearted person, a staunch vegan who was absolutely dedicated to helping all animals. She could always be called upon when we needed her, was always cheery, chatty and brought a smile.
Although Vee can no longer be there in person, future Liverpool open days will be catered in her memory and under the name 'Vee's Kitchen'.
RIP Vee, always missed, never forgotten!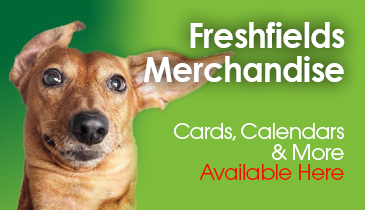 Merchandise
Exclusive merchandise available direct from the rescue. Don't miss out, follow the link to make your purchase today.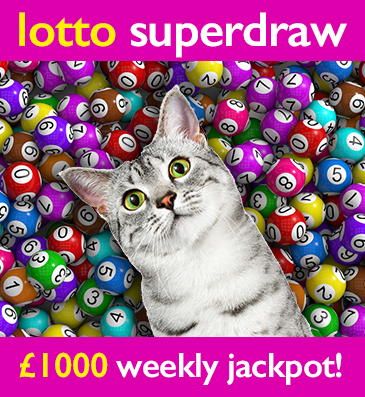 Freshfields Lotto Superdraw
The easy and fun way to support your local animal rescue centre. Over 30 guaranteed prizes every week. Every time you play you help an animal in desperate need.