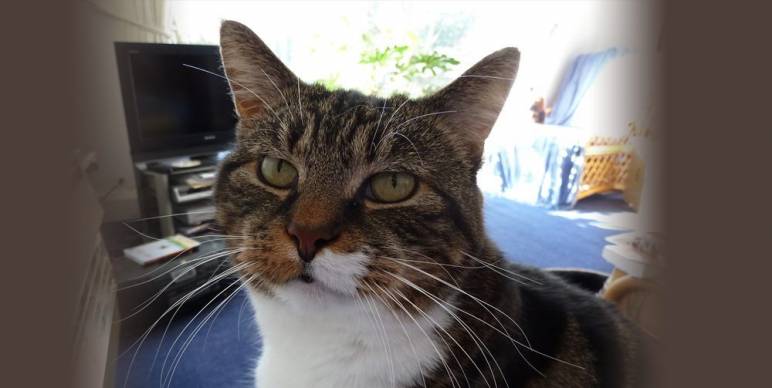 16th May 2016
I found out in April that Holly had cancer and I had to let her go on 16/05/2016. I adopted Holly and her sister Angel from Freshfields Liverpool on 31/10/2010. Everyone else was going in to the Halloween fair as I was coming out with two chunky cats. All I knew was that their previous carer had died and they had been shut out in the garden being fed by a neighbour before going to Freshfields.
I often felt that Holly wanted to tell me her story of everything that had happened before she and Angel came to live with me. Holly's favourite word was Dinner. She was an adventurous eater and used to sit beside me to sample what I was having. She especially liked a little bit of Marmite toast at the weekend. Her favourite spot was sitting upstairs on the bed in the sunshine. She was a talky girl and we had long conversations about what was going on in Kittenworld.
I wish we had had more time together. She used to sit outside the bathroom at night waiting for me to sing the Holly and Angel song before bedtime. Now there is only Angel to sing to.
Holly, you were always such a good girl. I hope you heard me telling you that as you slipped away. I will always love and miss you very much. Wait for me and Angel at the bridge and say hello to Pud, Rosie and Charlie for me. Nighty night Miss Hollypegs xxx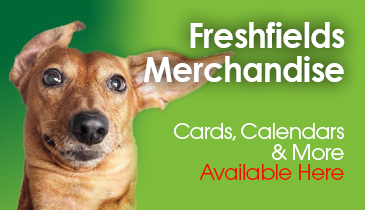 Merchandise
Exclusive merchandise available direct from the rescue. Don't miss out, follow the link to make your purchase today.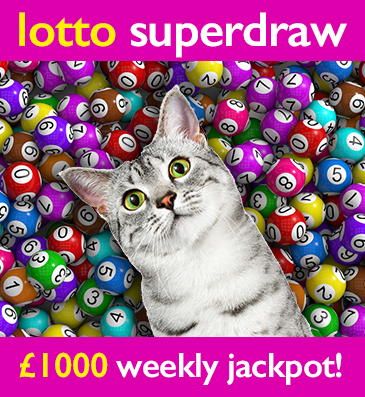 Freshfields Lotto Superdraw
The easy and fun way to support your local animal rescue centre. Over 30 guaranteed prizes every week. Every time you play you help an animal in desperate need.