Bronwyn came into our lives from Freshfields in August 2000 at 12 weeks or thereabouts. I always say she chose us as amidst the usual cacophony of dogs eager for a fuss or a home she stood quietly staring at us as though willing us to take her home which we gladly did. It has been a privilede to share our lives with this beautiful girl.
She was a serene beauty who attracted people to her. She walked gently beside my Dad's wheelchair when we went for walks together and was so gentle with children that even those who were afraid of dogs were drawn to her. Like all lurchers, she did have her moments and loved nothing more than long walks, especially if there was a chance of chasing a squirrel up a tree, rolling in fox poo or "periscoping" – lying flat up to her shoulders in water or mud with just her neck and head sticking out like a submarine periscope. Her favourite walk was on the beach where she would excitedly dig holes and run around in frantic circles from sheer excitement.
If it was a really good day she would find a decomposed seagull which she would bring to us full of pride. On 29th April this year, after a long illness, we had to say goodbye to our beautiful girl. It was a privilege to have been allowed to share her life.
Thank you to everyone at Freshfields for the initial care you gave Bronwyn in the first weeks of her life allowing us the pleasure of her company for 12+ years.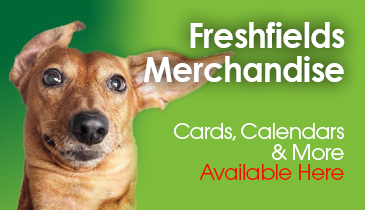 Merchandise
Exclusive merchandise available direct from the rescue. Don't miss out, follow the link to make your purchase today.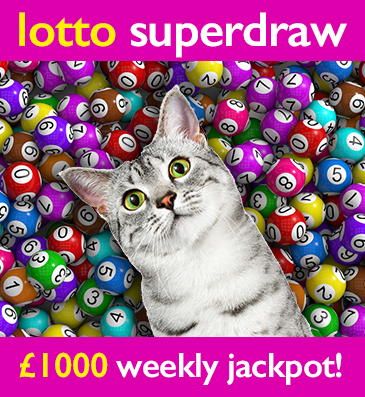 Freshfields Lotto Superdraw
The easy and fun way to support your local animal rescue centre. Over 30 guaranteed prizes every week. Every time you play you help an animal in desperate need.