RIP January 9th 2019
Our hearts broke when we said goodbye to you, Molly, following your short battle with stomach cancer.  Your loss will be felt in our hearts, and in our home, each and every day, for the rest of our lives.
You came into our lives in your senior years, having suffered terrible abuse before being rescued by Freshfields (where Collette, in particular, assisted you on the road to recovery, taking you home, giving you refuge from kennel life).  Thankfully, Collette contacted us to tell us about you.  We felt very privileged that you quickly gave us your trust.  It was so lovely to watch you act as a normal dog, wagging your tail, barking with excitement, meeting up with other dogs on our walks.  We did everything we could to ensure that the last two years of your life were filled with happiness and love.  You certainly filled our lives with happiness and love.
Brian and I miss you snuggled up alongside us on the settee, miss you taking up most of the bed, miss you sitting beside us as we worked in the garden, miss our walks in the Nature Reserve where you would race ahead, then wait patiently for us to catch up.  We miss you running round in circles excitedly as we prepared to go out for our walks.  We miss everything about you.
Wait for us at Rainbow Bridge, with Blackie and Tess.
All our love from Mum and Dad.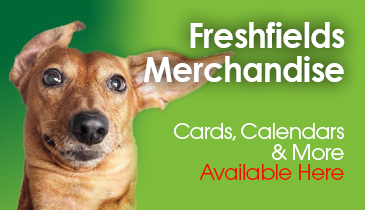 Merchandise
Exclusive merchandise available direct from the rescue. Don't miss out, follow the link to make your purchase today.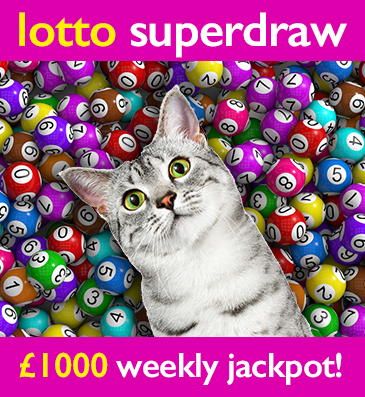 Freshfields Lotto Superdraw
The easy and fun way to support your local animal rescue centre. Over 30 guaranteed prizes every week. Every time you play you help an animal in desperate need.