Today (Friday January 3rd 2013) was a very sad day at the Liverpool centre as we lost a dear friend, our loving faithful boy Tyler.
We recently received devastating news that Tyler had developed a very large tumor in his abdomen which had spread rapidly and so he wa…s rushed in for surgery today. Sadly our worst fears where confirmed when the vet discovered that the tumor had spread too far and so the heart breaking decision was made to let Tyler go.
Tyler spent his last days at the rescue in our dog reception, where he was doted on by staff and volunteers. A special thank you must go to Tyler's devoted dog walkers Gill, Steve, June and Tina who have been nothing but truly remarkable during this sad time, taking it in turns to sit with Tyler and show him just how much he was loved. Gill even spent the whole of last night at the rescue with Tyler so that he was not alone. We are so lucky to have such amazing, dedicated volunteers who we cherish dearly.
Tyler had spent 13 months in our care and made so many friends during his time with us and it goes without saying just how many people loved him. Our hearts are broken. Rest in peace Tyler, our big handsome boy.
Tyler's original owners made the following comments at the news of this beautiful boys passing:
Dear Tyler, You were our family pet from the age of six weeks until at the age of five we had to make the heart breaking decision to try and rehouse use. This was due to the pending addition to our family. You know how much we all loved you and the affection we shared between us all. The news received was heart wrenching because we know how happy and contented you had become at Freshfields. A big thank you to all the staff at Freshfield who had become his new family. R.I.P Tyler – Debbie, Craig,Jane, Tom, Christine and Gerry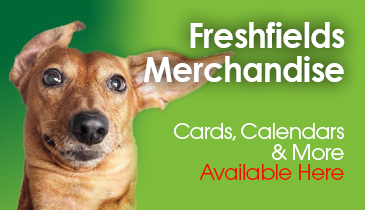 Merchandise
Exclusive merchandise available direct from the rescue. Don't miss out, follow the link to make your purchase today.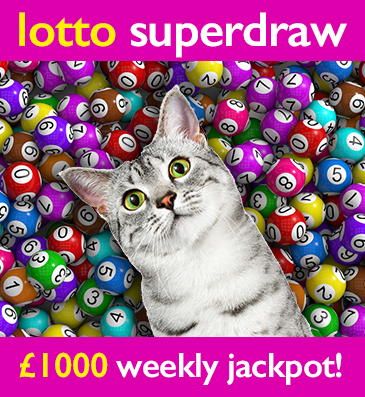 Freshfields Lotto Superdraw
The easy and fun way to support your local animal rescue centre. Over 30 guaranteed prizes every week. Every time you play you help an animal in desperate need.