Bob was initially rescued by Freshfields after being found with his head rammed in some railings were he had to be cut free by the fire brigade. He had a smashed in jaw, broken leg, a huge wound on his back needing 25 stitches and cig burns on his legs. I took him home in October 2000.
What a great friend he has been. It took a while for him to trust people again but everyone who met him loved him. He had loads of funny little quirks like if I started to hoover he would run and eat his tea really quickly, as though he thought the hoover would get it first.
Well lad we its been a pleasure to have had you in my life and my life is richer for it. Your Grandad Snoopy, Jess, Ben, Zuki, Cass, and Max will be waiting for you on the other side of the bridge. I'll see you later.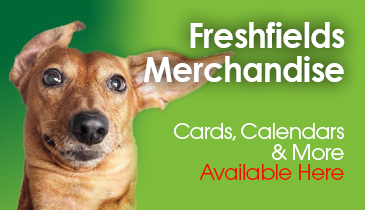 Merchandise
Exclusive merchandise available direct from the rescue. Don't miss out, follow the link to make your purchase today.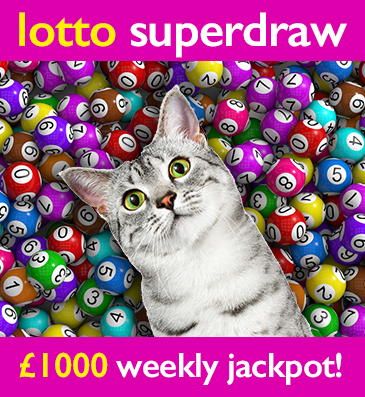 Freshfields Lotto Superdraw
The easy and fun way to support your local animal rescue centre. Over 30 guaranteed prizes every week. Every time you play you help an animal in desperate need.