RIP 28th August 2019
On 5th August you walked into our home and straight into our hearts. You were a very sick dog, with a poor prognosis, but we had hoped to spend more time with you than the 24 days we finally had. It was not to be. The cancer was aggressive and took you from us.
However, Millie, during those 24 days you were loved so very much. You were safe, and were cared for by two people who feel very privileged to have cared for you in the last days of your life.
You loved your garden, with your favourite spot being on the grass, next to the wind chime. We discovered that you were happy to share your garden with some birds, but definitely not pigeons. Despite being poorly, one day you were lying looking out the open French doors to the garden and on seeing pigeons you jumped up and ran to the back of the garden to chase away the pigeons. Quite a feat for an elderly staffy with cancer. You certainly walked back much more slowly.
Inside you loved to lie on the rug in front of the fire, where you could look out on to the garden.
You had your funny little ways. Despite there being a water bowl next to you at all times, often you would walk past it to drink from the water bowl in the garden.
Despite your medical condition, Millie, you were the sweetest, bravest and most loving little dog. Our hearts are broken but know that we are so lucky to have had you in our lives. You will not be forgotten.
Your foster Mum and Dad
XXXXXXXXXXXXXXXXX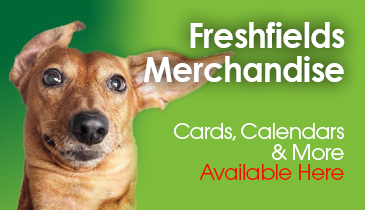 Merchandise
Exclusive merchandise available direct from the rescue. Don't miss out, follow the link to make your purchase today.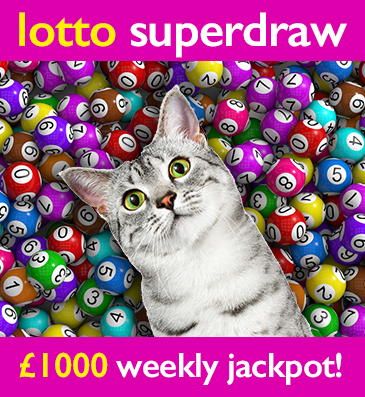 Freshfields Lotto Superdraw
The easy and fun way to support your local animal rescue centre. Over 30 guaranteed prizes every week. Every time you play you help an animal in desperate need.