The wonderful people at Freshfields gave us a brilliant gift, our crazy, loveable friend Miss Mango.
She was 8 when we adopted her, and we had 7 years of fun and cuddles with her & her elderly Freshfields pal Sam, before life became too tiring for her – so please never turn away from an older dog. They give so much back.
Thankyou Mango for all the joy you brought us. Everyone who met you loved you for your crazy little ways (despite the barking!) – how you loved to sleep in your 'snuggle bunker' with your head completely covered, how you pursued the cat with a daft obsession!, adored hanging out the car window singing your funny dogsongs, and loved to chase your ball even when your legs were failing. I shall miss all the oddities that made you so lovable, we all will.
So goodbye old friend, from me, Ally, Keir & your pal Big Soza, another older Freshfields boy & true gent who always beat you to the ball in your last months, but kept his paw on it to protect it til you got there. I hope you knew how much we loved you Mango. We'll miss you forever, our crazy, wonderful friend. Hope you meet your old mate Sam again & cause mayhem in doggy heaven xxxxxxxx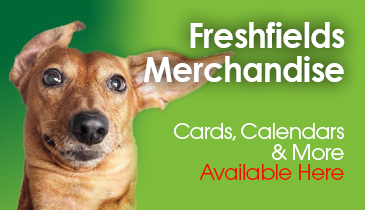 Merchandise
Exclusive merchandise available direct from the rescue. Don't miss out, follow the link to make your purchase today.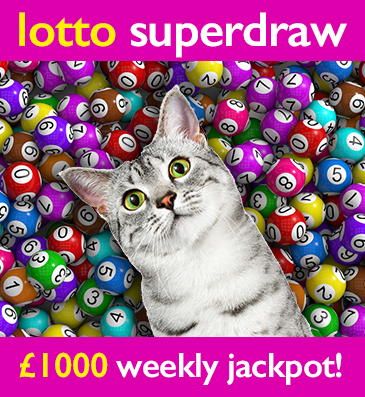 Freshfields Lotto Superdraw
The easy and fun way to support your local animal rescue centre. Over 30 guaranteed prizes every week. Every time you play you help an animal in desperate need.