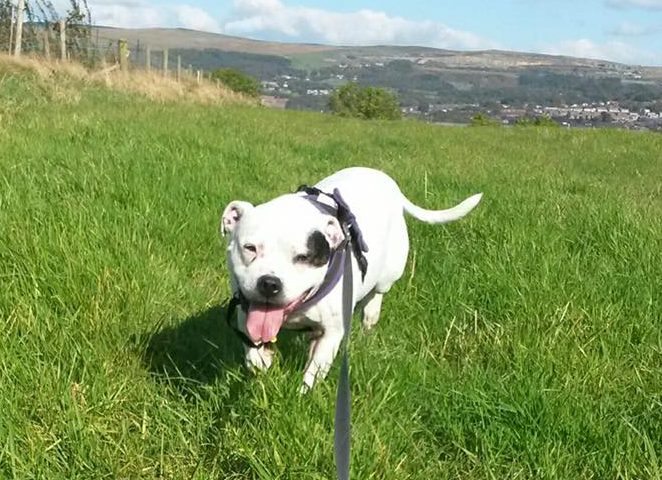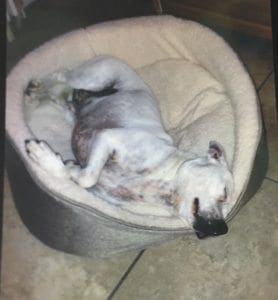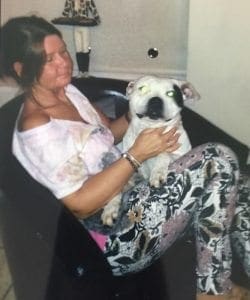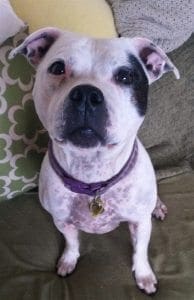 RIP Cookie  18/01/2017
In loving memory of Cookie
Cookie came to us in March 2016 with her canine companion Mika after their owner emigrated.
Sadly months in kennels eventually took their toll on the pair and they began to bicker with each other, this along with the unlikelihood of finding them a home together resulted in us having to make the hard decision to rehome them separately.
Cookie and Mika spent 8 long months with us before both finally finding their forever homes.
We were all so happy for these beautiful girls to begin a new chapter in their life with owners to dote on them and give them the second chance they both deserved.
Recently we received the devastating news that Cookie had passed away after spending just over a month with her new family. What should have been a bright and happy new start for Cookie and her family was sadly taken away too soon.
Although Cookie was very healthy and happy, having been fully vetted here at the rescue before adoption, it was discovered that she had a large brain tumour and had to be put to sleep at just 7 years old.
Every dog admitted to Freshfields is fully vet checked, vaccinated, neutered, microchipped, worm and flea treated and monitored during their stay with us. In addition to this, each dog leaves the rescue with 4 weeks free insurance, which is only viable with all previous vet history attached. Any signs of illness or health concerns are addressed immediately and thoroughly investigated, regardless of the costs involved. This is exactly why we rely so heavily on the generosity of our wonderful supporters to ensure that all of our dogs are given the very best medical care. It is very rare and no doubt tragic when something like this happens but unfortunately no one could have predicted this.
We would like to take this opportunity to give our heartfelt condolences and gratitude to Cookie's family for giving her a loving home, it may have only been for a short time but without you, Cookie could have died alone in a kennel. It is not the amount of time we spend with our dogs that matters the most but it is the memories we share and the quality and happiness we bring to their lives for however short that may be.
Rest in peace Cookie, a beautiful dog loved by so many.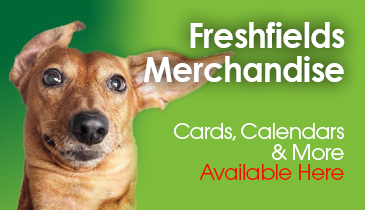 Merchandise
Exclusive merchandise available direct from the rescue. Don't miss out, follow the link to make your purchase today.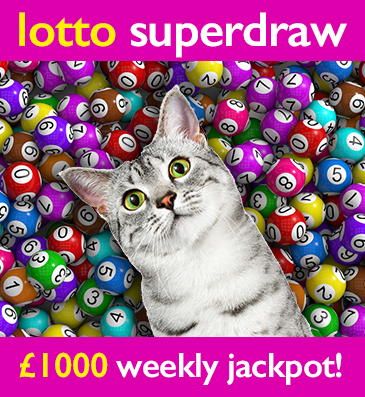 Freshfields Lotto Superdraw
The easy and fun way to support your local animal rescue centre. Over 30 guaranteed prizes every week. Every time you play you help an animal in desperate need.