Your gifts in kind help us to spend more of our donations on providing safety, warmth, love and medical treatment for pets and local wildlife. Enabling us to rehome and release more animals' sooner, and care for those that need a little more time.  We are always grateful for the new opportunities and income generating potential that this type of support provides.
You can become an 'in kind' sponsor and gain the business benefits of a sponsorship arrangement with us (here) or simply donate what you can when you can and we will of course publicly acknowledge your support.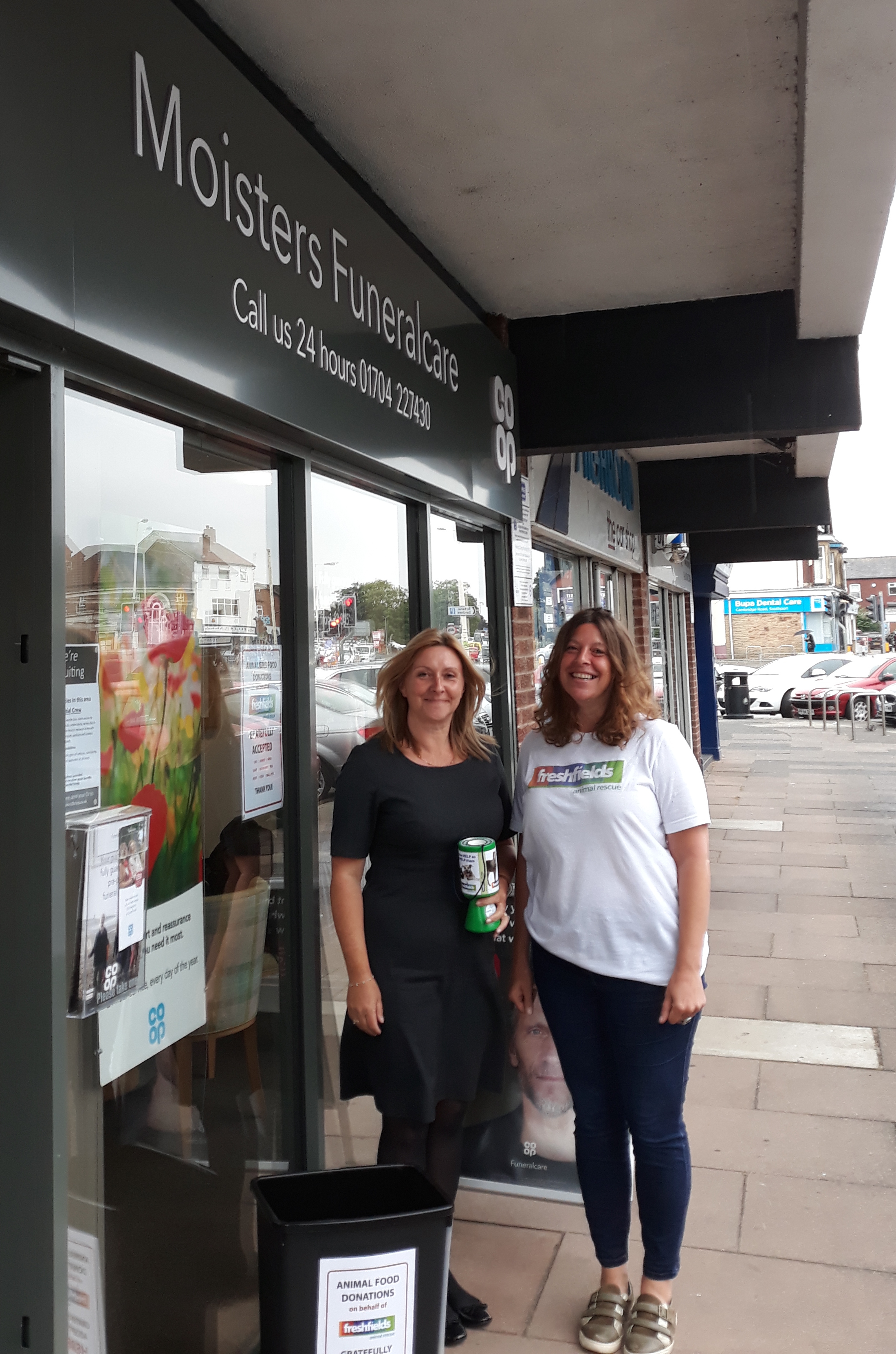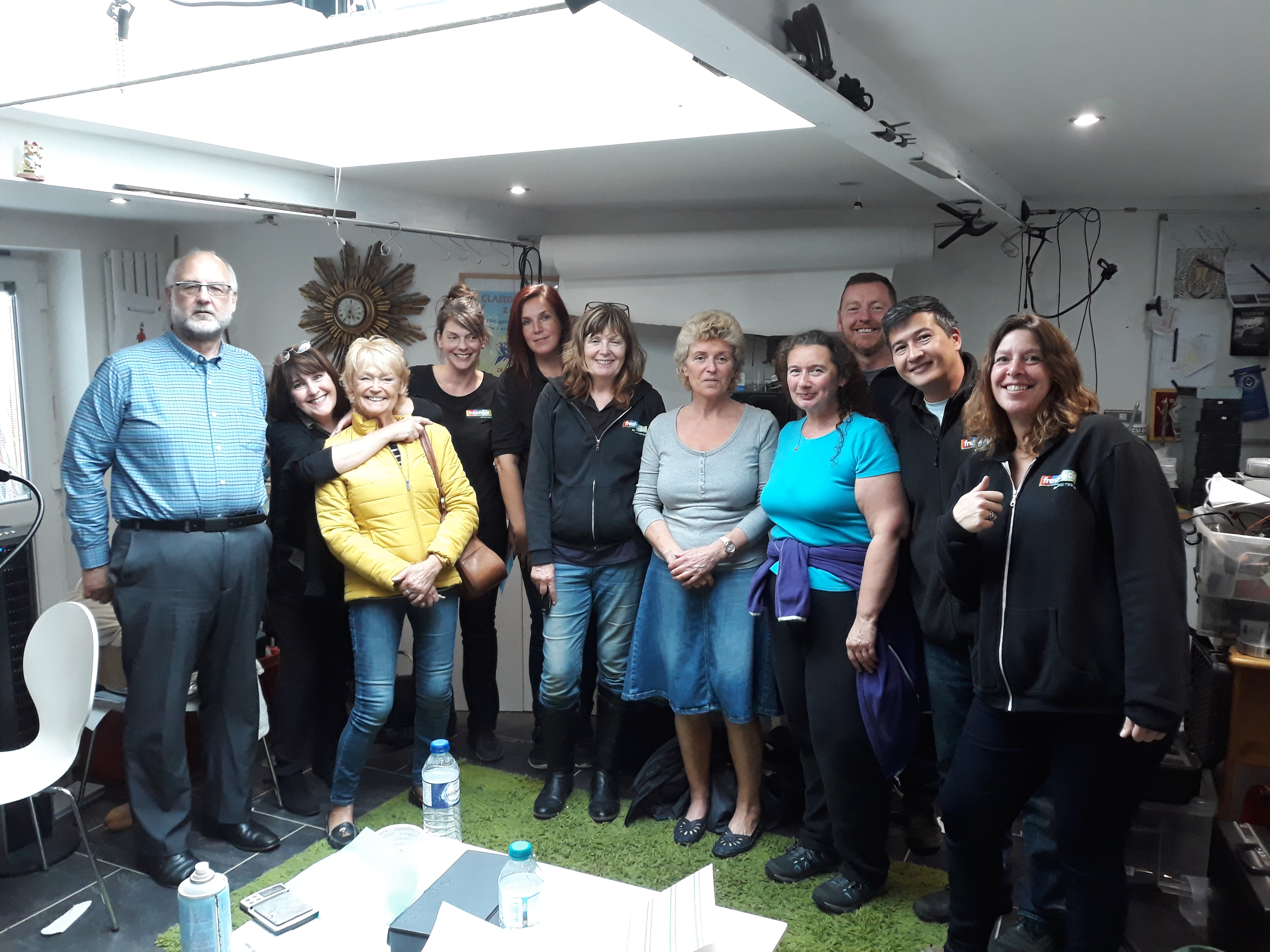 Provide us with equipment, supplies or facilities to use 
This could be quality waterproof clothing for our rescue teams, animal feed, fruit and veg, vehicles, promotional display screens, tablets or desktop computers, training room space or event venues.
Provide us with equipment, supplies or facilities to generate income
We would love to hear from you if you have a desirable product or service that you could offer to Freshfields to increase interest in a competition fundraiser, auction or raffle.
We welcome donations of unwanted or seconds stock to sell in our Charity shops or online.
Donate your unwanted items to our Charity shops.  We are especially grateful for furniture and electrical items if you have them.
Provide us with your time
Time is a precious commodity for us all.  Together we can use the time we have to maximise the benefits for you and for the animals in our care.
See our Staff Involvement page for how you can help.
A big thank you for this year from Freshfields to:
Total Recall (Southport) Ltd
Sounds Good Studios
Grosvenor Print
Chris Bennis Business Supplies
Barclaycard 
Rimrose Carpets
Hugh Baird College
Liverpool City College
Mad Hatters Café Southport
Liverpool BDO Accountants
The Barbacoa
Southport Flower Show
The Barrel House, Birkdale
The Little Theatre Southport
Bistro Pierre
The Bay Horse, Formby
Moisters Funeral Care – Coop
Southport Pleasureland
Royal Clifton Hotel & Spa
Crosby Lakeside Bar & Bistro
Breakout Liverpool
The Fisherman's Rest
IS Karting
Barratt & Coe Photography
Diana Celine Photography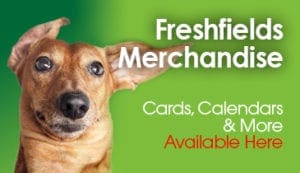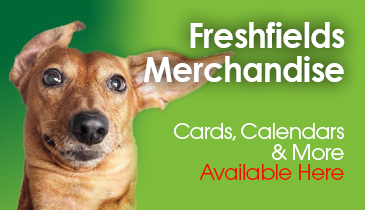 Merchandise
Exclusive merchandise available direct from the rescue. Don't miss out, follow the link to make your purchase today.