Victoria, vegan festival coordinator and animal rescue founder.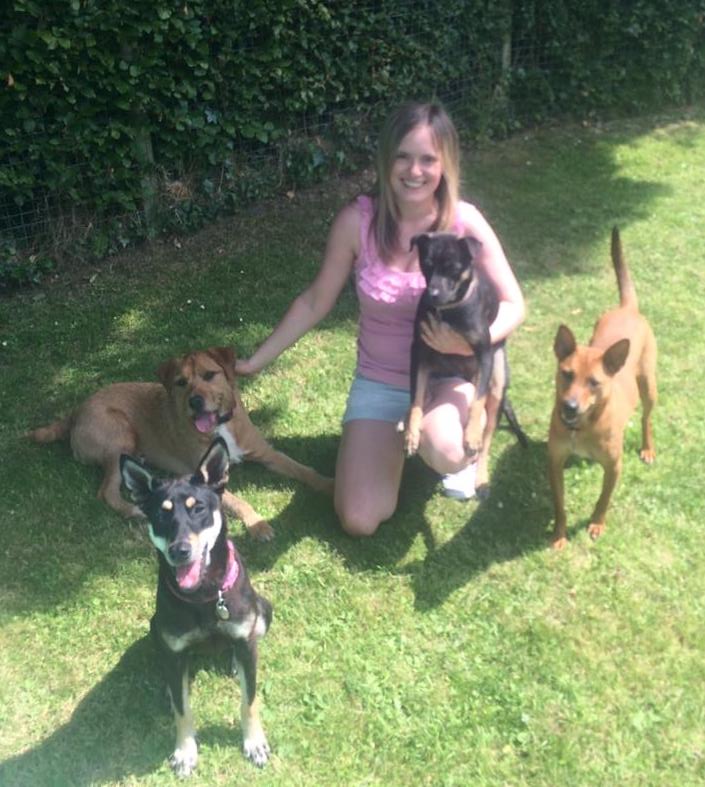 Victoria Bryceson has been a vegan festival coordinator for 3 years and works alongside Viva!, Vegfest, Vdogs and Roddy Hanson to organise a large number of vegan festivals throughout the UK. She runs several festivals 100% voluntarily to raise funds for her vegan animal welfare charity Miracle's Mission. Here she explains why her lifestyle and these projects are so important to her. 
How did you become involved in organising vegan festivals?
I wanted a way of raising awareness of veganism to lots of people at one time in one place, and also a way of raising funds for Miracle's Mission. I had no idea if a vegan festival would work but I decided to go ahead and give it a go. My very first festival was the Great Yorkshire Vegan Festival in Leeds which has grown strongly and is now in to its 4th year!
Do you run your events with anyone else?
Viva! has partnered up with some of my events and I also work with Viva! on the Viva! festivals. Their aim is also to promote veganism to as many people as possible and so we fit together perfectly.
What does your work involve?
The festivals involve a lot of hard work and effort! Organising just one festival can be extremely draining and takes up a lot of time but the results are well worth it. I have to find a suitable venues, recruit stall holders and promote the event. These are huge tasks in themselves without all of the other ad hoc tasks that come up along the way! When I see vegans finding new products that make their lives easier and more enjoyable, and I see non vegans turning vegan as a result of the festivals this is what really makes it worthwhile for me.
What sort of places do you go to?
I host festivals all across the UK from as far North as Glasgow to as far South as Portsmouth so I see lots of new places and meet so many like minded people at each one I go to. I also see lots of familiar faces as lots of people travel all around the UK to the different festivals. I use a huge variety of venues from small local churches to huge arenas. Depending on the size of festival visitor numbers vary from 1000 – 5000 per day.
Is everything at the festivals always vegan? Doesn't this put non vegans off?
Everything at the festivals is always 100% vegan. A lot of non vegans tell me that they wouldn't know that the products at the festival were vegan if they weren't labelled. Lots of people have bought hotdogs from our Vdogs hotdog stall and said they can't tell any difference at all! We have a lot of non vegans coming as friends or family of a vegan who is attending which is really great so it doesn't seem to put people off.
Products available at the festival include a huge range of both cooked and raw foods, sweet and savoury as well as a huge range of beauty and skincare products, candles, preserves, cheeses, jewellery, crafts, healthy treats, sweet treats, clothing, drinks, juices, smoothies, charity merchandise and much more!
What kind of people do you meet at the festivals, and what feedback do you get?
I meet people from all kinds of backgrounds – non vegans, vegetarians, vegans, lifelong vegans, raw vegans etc. The feedback that I get is always positive. People love the friendly and informal atmosphere at the festivals, the wide range of choice available and that they support animal welfare charities.
You also run a vegan animal welfare charity in Borneo, how did that come about?
I travelled to Borneo a few years ago to climb Mount Kinabalu. While I was there I saw hundreds of street dogs, most with injuries and lots with severe injuries. I had no idea that animal welfare was so bad out there and I came home knowing that I had to do something to help. I wanted to tackle the key problem which is there being too many stray dogs on the streets, so I set up a rescue and neutering shelter which takes stray dogs off the streets, treats their injuries, neuters them to prevent them giving birth to more strays and re-homes them. We also run education classes teaching people how and why it is important to look after animals and what neutering is.
Prince was my first rescue dog in Borneo. He was found hiding underneath a car when he was just a few months old. He had hardly any hair as he was covered in mange and scabies, and his skin was broken and cut all over. He must have known he could trust us as he slowly crept from beneath the car towards us. From the second I picked him up to cuddle him he knew he was safe and he quickly gained confidence. It was a long recovery process for Prince as his skin was in such a poor condition; he let me rub cream all over his body every day while he cried as it was painful, but he knew it was helping him to get better. He was a true angel and he is the very reason for much of the animal welfare work that I do now.
How is veganism perceived in Borneo?
Veganism isn't really heard of in Borneo, but I am introducing it bit by bit! As the shelter is vegan run it's made a huge impact in the surrounding area with people asking why and what vegan is, so we are educating about veganism for both people and animals.
Why is it so important to you to be vegan?
Being vegan is hugely important because I know how cruel the meat and dairy industry is, and I would never wish pain or suffering on any animal. I believe in equality and animals have just as much right as people to live a happy and pain free life. As soon as I realised what meat was and where it came from I never ate it again.
Do you have any plans for the future?
Organising and promoting vegan festivals all over the UK is truly a life dream for me, and I am hugely pleased to be achieving this. My plans for Miracle's Mission are to increase fundraising avenues to allow me to expand into other countries outside of Borneo.
Find out more about Miracle's Mission here
Find out about festivals Victoria organises here
Find out about Yorkshires up and coming Vegan festival here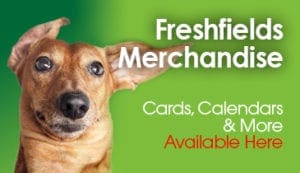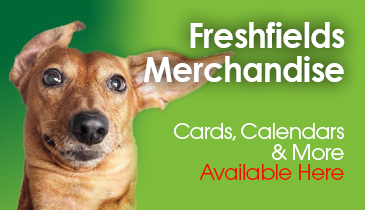 Merchandise
Exclusive merchandise available direct from the rescue. Don't miss out, follow the link to make your purchase today.