Thank YOU, Dickinson Parker Hill
Thank You SO much to our friends at Dickinson Parker Hill Solicitors, who have once again pledged their support to Freshfields Animal Rescue during November's Charity Wills Month.
It's never an easy subject to bring up, but if you are thinking of making or updating your will, please consider Dickinson Parker Hill. They will be raising funds for Freshfields and Ormskirk Civic Hall during November.
Michael Prendergast, Partner and Notary Public at DPH, explains how it works:
'Rather than paying us for the preparation of your will, we ask that you make a donation to our chosen charities and in exchange we prepare your will for you.
If you would like to make an appointment please call our offices on 01695 574 201 or visit www.dphlaw.co.uk for further information.'
Helen Stanbury, Freshfields Director, said:
'These are challenging times for everyone, and for our vital community work to be recognised in this way is wonderful.
The Charity Will donations will help us to transform the lives of abused, abandoned and unwanted animals and to give them new hope of a happy, forever and loving home'
Thank You all for your fantastic support.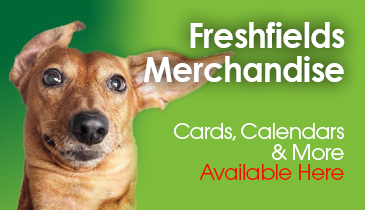 Merchandise
Exclusive merchandise available direct from the rescue. Don't miss out, follow the link to make your purchase today.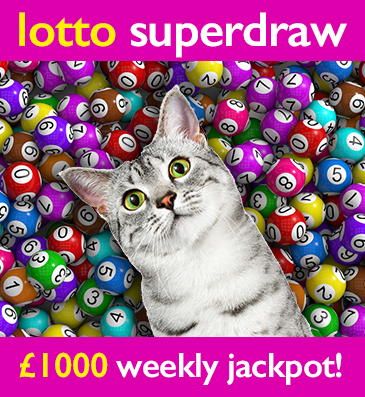 Freshfields Lotto Superdraw
The easy and fun way to support your local animal rescue centre. Over 30 guaranteed prizes every week. Every time you play you help an animal in desperate need.