Freshfield's Animal Rescue is committed to caring for abandoned, abused and unwanted domestic and small farm animals along with sick and injured wildlife. As part of our commitment to make a difference for all animals together, we don't serve any animal products at our open days and events and always try to encourage people to consider vegan alternatives in their diet where possible.
One thing that we hear a lot, is that sticking to a vegan diet can mean a lot more time and effort spent cooking – but this simply isn't the case. So we've taken a look at two simple vegan meals you can make tonight that will have your whole family thinking you've secretly been taking cooking classes!
Sugar Snap Pea and Carrot Soba Noodles
This delicious vegan recipe is a Japanese -themed dish which derives its versatility from the season in which it is made. Bell pepper is just one example of a vegetable that can be swapped in for sugar snap peas during the summer. Adding seasonal varieties of veggies will ensure you never tire of this meal. Packed full of fresh greens interspersed with healthy soba noodles and with a cook time of a mere five minutes, it is a quick and painless dish to prepare that is sure to become one of your favourites.
*Portion sizes are for six people
● To make the ginger sesame dressing that will tie together the noodles and veggies beautifully, whisk together ¼ cup of soy sauce, 2 tablespoons quality peanut oil, 1 small lime, 1 tablespoon toasted sesame oil, 1 tablespoon agave nectar, 1 tablespoon white miso, 2 teaspoons freshly grated ginger and 1 teaspoon of sriracha in a small bowl until the mixture emulsifies.
● Slice the peas in half and slice the carrots into long, thin strips with a julienne pepper.
● Toast the sesame seeds in a frying pan over a low to medium heat (moving them regularly to prevent burning) until they are golden brown.
● In two separate pots of boiling water, cook the soba noodles until al dente in one and the edamame in the other for around five minutes each. Toss the halved peas in to boil with the edamame for the last twenty seconds. Drain.
● Combine the soba noodles, edamame, peas and carrots and toasted sesame seeds with some chopped coriander.
● Pour over the ginger sesame dressing.
Italian Orzo Spinach Soup
This vegan Italian Orzo Spinach Soup is yet another astoundingly quick and comforting recipe that everyone will love. Full of classic Italian flavours and scents, the distinctive pasta variety of orzo combines with a host of herbs to startlingly tasty effect.
● Over a medium-high heat, heat 2 tablespoons of olive oil in a frying pan.
● Sautee onion for 4 minutes in the same pan.
● Add carrots, celery and garlic to cook for a further 3 minutes.
● Add vegetable stock, orzo, thyme, oregano and rosemary and stir.
● Reduce heat and leave to simmer for 10 minutes until the pasta is al dente.
● Add spinach and cook for 2 minutes until it is wilted and bright green.
● Serve warm and season as desired with salt and pepper
Both of these recipes are simple, healthy and most importantly – delicious examples of vegan dishes that everyone will enjoy.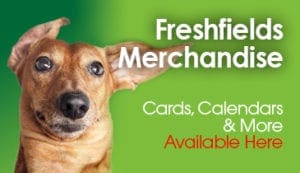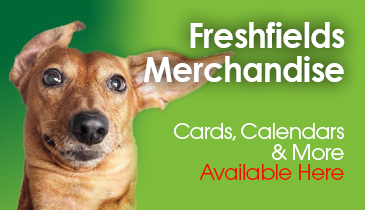 Merchandise
Exclusive merchandise available direct from the rescue. Don't miss out, follow the link to make your purchase today.