THANK YOU SO MUCH TO THOSE OF YOU WHO HAVE MADE A DONATION!
Our rescue centre near Ince Blundell first opened its doors in 1986, eleven years after the charity was founded. Thanks to public support and the dedication of regular staff and volunteers the 2.5 acre site has grown and facilities improved greatly over the years.
We currently have three blocks of six kennels and with additional 'rooms' given over to the dogs in our care we have the capacity to comfortably house up to 45 depending upon size, breed and temperament. We are lucky to have a strong band of volunteer dog walkers and also a number of dedicated individuals who are buddied up to help with some of our more troubled rescues.
Our Cattery is home to in the region of 65-80 cats and kittens, numbers will vary according to current re-homing success. To limit stress and to promote good health, all cats admitted go through a period of isolation before they are made available for rehoming. During this time we also ensure that each cat is vaccinated and neutered and that they are all de-fleaed, wormed and microchipped.
We have a small animal unit catering for rabbits, Guinea pigs, chinchilla and other 'small' creatures and staff here also take responsibility for the wild birds and hedgehogs in our aviaries and hedgehog hospital. In the springtime the sheer volume of casualties can be overwhelming and many a defenceless youngster will require hand feeding at regular intervals throughout the night.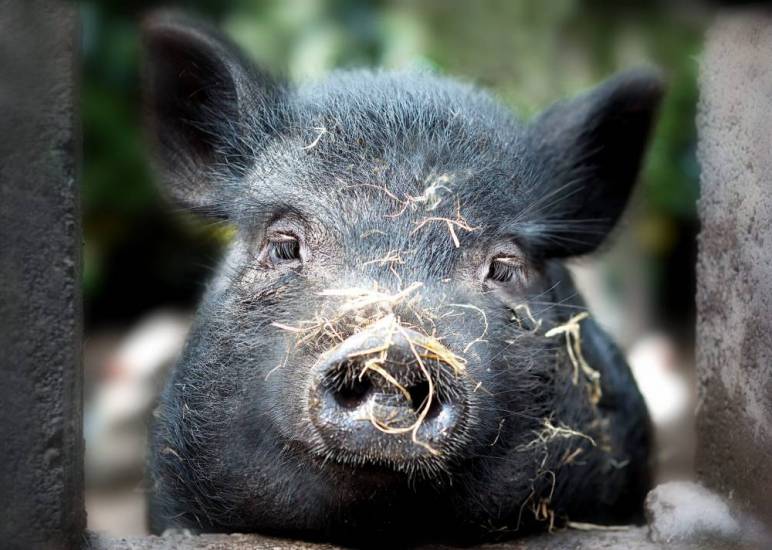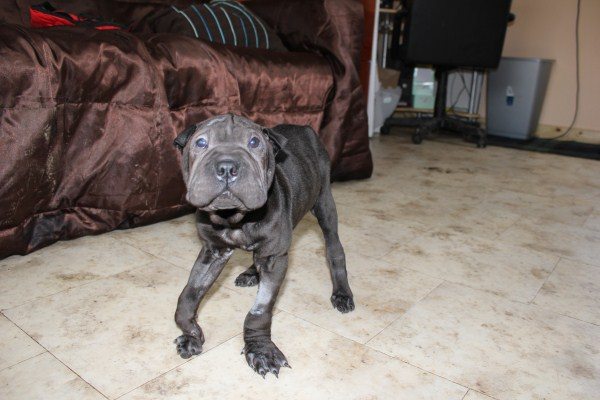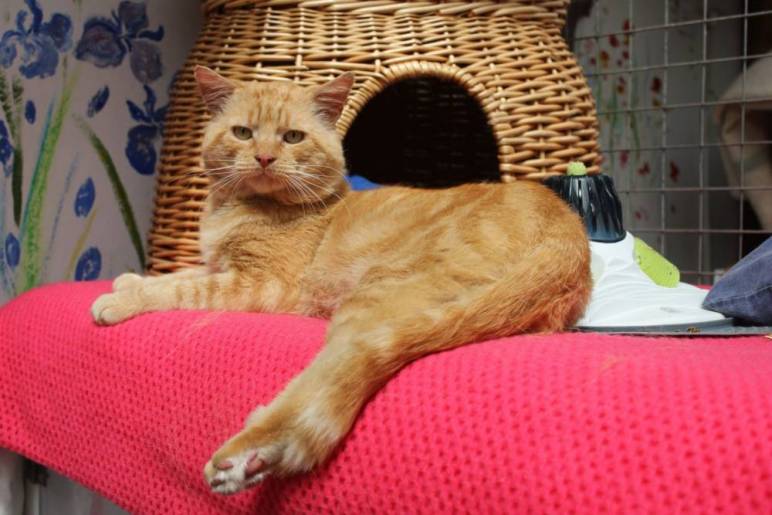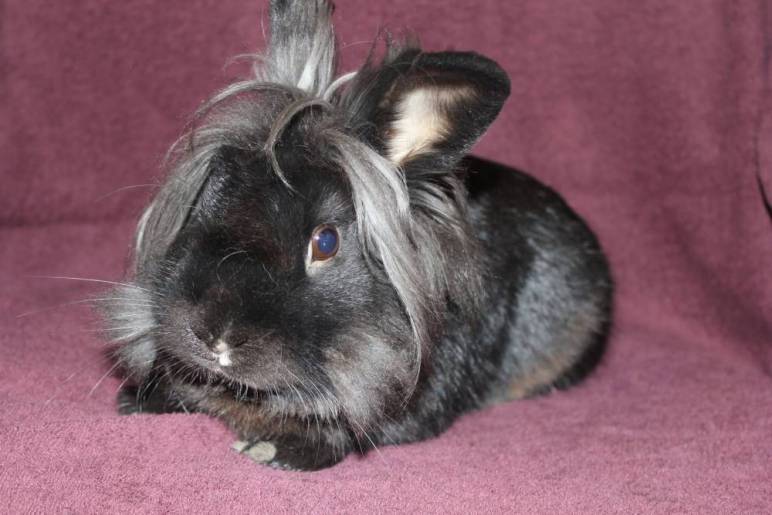 Over on our small farm we have resident pigs and sheep along with hens, ducks, turkeys, geese and quail. At the time of writing we have 7 characterful pigs and 7 equally characterful sheep! They each seem to have an opinion on just about everything or perhaps more accurately how 'everything' might affect 'them' or more importantly supply of their favourite foods!  Both Freshfields rescue centres and all of our charity shops are meat free zones, there's no logic after all in providing rescue space for farm animals without also implementing such a policy.
As with everything 'animal rescue' we achieve much more as a team and working towards common goals!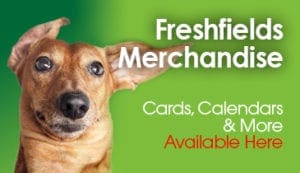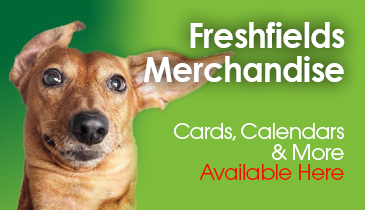 Merchandise
Exclusive merchandise available direct from the rescue. Don't miss out, follow the link to make your purchase today.