Kate, 37, has spent over 20 years working and volunteering with animals, here she tells us about her new venture and why it is so important to her to continue helping animals.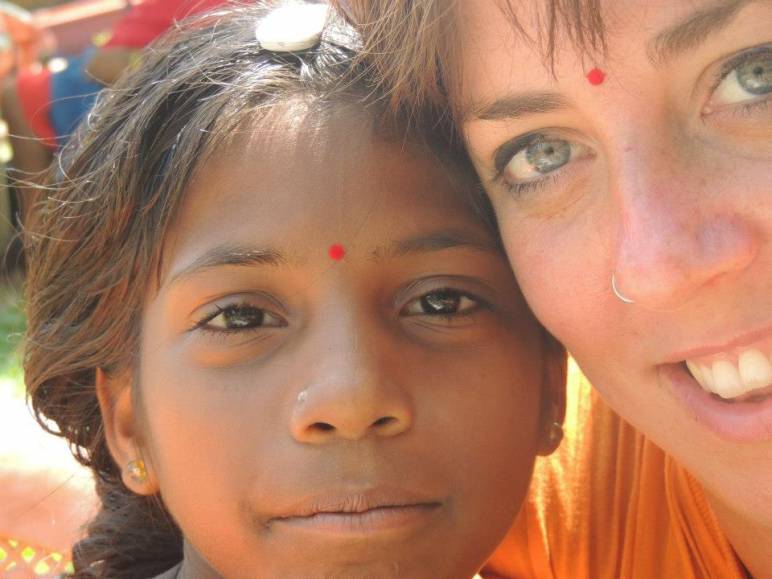 Kate, 37, from Liverpool, is the co founder of Balance Independent Health Food Shop. This new venture takes Kate away from her former role working in an animal rescue center and 20+ years of volunteering in rescues in the UK and around the world. Here she explain why she chose this career move, and what she hopes to achieve.
I have recently started a new chapter in life by opening my own business, together with my friend Collette. We are a new independent whole food shop called Balance Wholefoods, and this is a totally different career move for me as I have only ever previously worked with animals! Before this I worked in the kennels section of Freshfields Animal Rescue for 12 years. Leaving Freshfields was hard; I adored the dogs, the people I worked with and the volunteers, but it was the right time for me to take on a new challenge and new direction in life, so here I am!
Why is the shop called Balance?
We believe life is all about balance! You will find a mixture of everything in our shop – there really is something for everyone, whether you want a chocolate treat or a healthy treat, we have it all! We have supplements and boosts to help balance out the stresses and chaos that life can bring. Myself and Collette are keen yogi's and believe strongly in the sense of peace and balance that yoga brings to your mind and body. We practice several times a week and feel so much better within ourselves since doing so. Yoga teaches you about the work/life balance and how that spills over into looking after and loving yourself. Our shop has many things to help you look after yourself that little bit more – organic fruit and veg, smoothies and more. The name just felt right as it sums up what life should be about – balance.
Our favourite quote by Rachel Brathen (also known as 'yoga girl') sums life up well! –
'Balance is the key. In everything you do. Dance all night long and do yoga the next day. Drink wine but don't forget your green juice. Eat chocolate when your heart wants it and kale when your body needs it. Wear high heels on a Saturday and walk barefoot on Sunday. Aim for balance. Make your own rules and follow your own path and don't let anyone tell you how to live according to theirs.'
Balance only stocks vegan products, why is that?
Both myself and Collette have been vegan for 20 years. We met through our love of animals. Once we learned about how meat and dairy was produced it was cut out of our diets straight away. It was only natural that our shop would follow suit. That doesn't mean that only vegans can shop here though! We are just a health food/whole food shop, stocking all sorts of goodies and things for everyone. People can't believe how well stocked we are and don't even realise that everything here is animal free!
How has Balance been received in the local community?
We have had an amazing reception. I think there has been a shift over time where people are wanting to support and shop locally again, rather than at the big chains that inevitatabily lead to the closure of small businesses. So many people have come to us to offer support and positivity. There is a real sense of community in this local area, and we feel lucky to be a part of it. We are keen to offer a service to the public and welcome feedback. We'll do our best to source any products that people want or suggest we stock. We can give advice about going vegan, and offer healthy meal and treat ideas for people wanting to improve their diet. We can also advise about natural remedies and supplements to help with anything from aching joints, menopause, allergies or boosting your immune system.
Why did you and Collette decide to open Balance?
It felt like the right time for a change in life. I wasn't getting any younger and the early starts and such a physical job at Freshfields was taking its toll! I couldn't do just any job, it had to be something I believed in. Opening a whole food shop was something we had joked and dreamed about over the past few years and earlier this year it started to become a reality; we really believed we could do it!
Was it difficult setting the shop up?
Well, we have no business experience between us so we replied upon a lot on advice and input from other people – who have been brilliant! We have a friend who runs a whole food shop in Porthmadog, Wales, and he gave so much advice and help, I don't think we could have done it without him. Other people in Liverpool who have recently opened new businesses like 'The Old Hardware Shop' veggie café were also very helpful too. Our families were exceptional and we are so grateful to everyone who helped us get to where we are today. This is so different to anything else I have ever done but I really believe in it. I feel so enthusiastic about it, and I love talking to customers, sharing my knowledge, and hopefully helping them lead a healthier lifestyle.
Tell us more about some of the other things you have been involved with!
Most of my lifes work has been with animals. I began volunteering at a rescue in 1992, every weekend and school holiday I was there! That later led to a full time job at Freshfields looking after dogs, where I worked for 12 years. I have volunteered abroad at a rescue in Romania and every year I help with a street animal neutering project in Morocco (HSAM). Neutering animals is the only way to target the root of the problem and try and bring the population down, this in turn can then stop certain local governments from taking matters into their own hands by poisoning the street animals. During the 8 years I have helped HSAM in Morocco I have seen the number of animals decline and in turn the amount of diseases the animals suffer from has also greatly declined. It is amazing to feel a part of such a fantastic charity.
A few years ago I went travelling for almost a year across Asia, and during this time I volunteered for 6 months with a charity in India that helps street and slum children. They had set up 4 small charity schools, the idea being that the children could get an education and also help them out of poverty. I would assist the children with their school work, mainly maths and English and I even got to learn some Hindi along the way! I have never before seen kids begging to be given home work – they were so keen to learn! It was amazing! We would also feed the children, collect new clothes for them, play games and build relationships with the families. Most importantly we helped the children learn how to just be kids, playing on the beach and having fun, instead of begging and feeling the weight of the world on their shoulders. It was one of the most wonderful moments when after several months with the children I saw some of them progress enough to be able to enrol at state school! The charity would continue supporting the children with extra tuition, and financial support for necisities such as school uniforms, books and equipment. It was an amazing time and I feel so grateful to have been able to help these kids.
All of the things I have been involved with have been so rewarding and I wouldn't change them for the world, but it is also all very demanding work and that can take its toll on you physically and emotionally.
Are you still involved with any other projects?
Yes! I am now a volunteer for Freshfields Animal Rescue. I strongly believe in neutering; there are just too many animals and not enough homes which results in so many animals being put down. I support and volunteer at Freshfields Bull Breed Welfare project, which offers free neutering to any bull breed dog. These are the breed that suffer the most in terms of so many being put to sleep. I also set up my own neutering charity with two friends (Neutering Animals In Merseyside – NAIM). After seeing first hand how many unwanted animals there are, we set our charity up to offer discount neutering to any dog, cat, rabbit or ferret. This helps to bring down the population and prevent so many from being put down due to a lack of homes, and also helps to take the pressure off rescue centres. The key is targeting the root of the problem – neuter! I still go to Morocco every year to help HSAM (Help Street Animals Morocco), we treat the sick animals on the street, deflea, worm and anything else the animals need, and we also neuter the street cats and dogs. I'll always want to be a part of helping charities, again it comes back to balance, giving back to the community.
What are your aspirations for the future?
We believe in a holistic approach to looking after yourself. We would love to expand Balance from a whole food shop, to an additional yoga studio and maybe even a café! We have had lots of requests for this already, so who knows what the future holds!
Find out more about Balance Wholefoods here 
Find out more about Neutering Animals In Merseyside here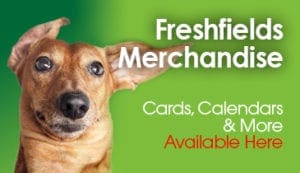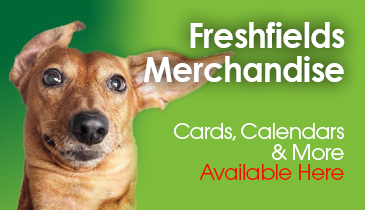 Merchandise
Exclusive merchandise available direct from the rescue. Don't miss out, follow the link to make your purchase today.