Hello all, my name is Jemma McNulty and I am the founder of a Facebook group called 'Southport Vegan Community'. Whether you are already vegan, vegan curious or thinking of going 'part time' vegan, the group is there to offer inspiration, ideas, support and friendship to everyone interested in cutting down on animal consumption.
We will be sharing local finds such as food, cosmetics and restaurant reviews as well as future plans for petitions, meet ups and fundraisers for animal charities such as our local Freshfields Animal Rescue. As I sit here typing and munching my way through a pack of Fox's dark chocolate chip cookies I will confess that I love my vegan junk food!
I am your girl for finding out where to buy the best vegan chocolate, biscuits or ingredients to make your favourite classic junk food treats without having to venture out of Southport, not to mention how to make the best peanut butter brownies! On the other hand I have always had a keen interest in nutrition and will be sharing lots of my favourite nutrient rich meals which are high in protein, calcium, iron and vitamins. Many people are under the impression that the vegan diet is restrictive or will leave you hungry but this is not the case at all. Vegan eating is an absolute joy.
There are over half a million vegans in the U.K. today and the movement is growing with sales of vegan foods up by 1500% this year and exciting new vegan restaurants popping up all over the UK. Now is a better time than ever to be vegan with new products snowballing in; Quorn's new vegan chicken nuggets and burgers, Linda McCartney's new chorizo sausages and hoi sin duck, Alpro's new range of ice creams and desserts and Sainsbury's new range of vegan cheese's. You will be surprised by how easy it is to eat vegan in Southport and we as a group can show each other how while coming together to make it better over time by raising awareness among local business's.
I am going to save you a long read and pass on discussing the health benefits of the vegan diet or the harrowing global issue that is the impact of animal agriculture on the environment and get straight to the point with my initial reason for going vegan and the topic I am most passionate about, animal welfare.
Many people are led to believe that the animals they are eating had a good life frolicking in fields but the truth is that millions never see the light of day and are deprived of the things they need to be happy and live naturally. Most animals are slaughtered at weeks or months old (or within hours in the tragic case of male dairy calves and the male chicks of the egg industry) so they have not had a life, and come slaughter day they experience the same fear and pain that we, or our pets would experience. Over 4,000 severe breaches of animal welfare regulations were recorded over the past two years at British slaughterhouses. These were 'category 4' breaches meaning that animals were subjected to "avoidable pain, distress or suffering". Almost 10,000 breaches occurred across all categories in the slaughterhouses inspected. Without constant inspections or CCTV coverage of slaughterhouses these are just the cases of cruelty that we know of. We cannot know how many more occur when no-one is watching. We slaughter over 1 billion animals a year in the U.K. This is due to our excessive demand. Only we as individuals can make a difference.
So come along and join the group! There is no obligation to contribute or be vegan, no judgement or criticism. It's simply just a place for sharing all things vegan in Southport in the hope that we can make life easier for everyone, from the New Year vegans to the old hands! I look forward to meeting you!
Again the group can be found by searching for 'Southport Vegan Community' on Facebook.  Thank you to Freshfields Animal Rescue for inviting me and thank you for reading!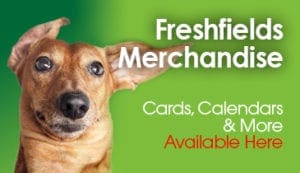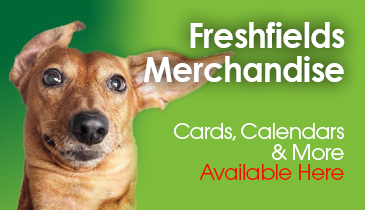 Merchandise
Exclusive merchandise available direct from the rescue. Don't miss out, follow the link to make your purchase today.