Craig Redmond is a photojournalist based in Wales. His work takes him around the world, here he explains why he chose this career.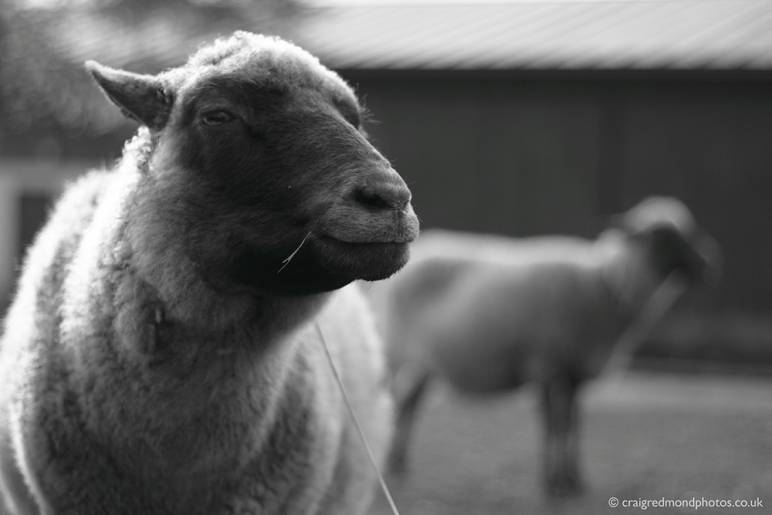 Craig Redmond, 45, is a photojournalist based in Wales. His work takes him around the world, and he documents many different stories relating to environmental protection, wildlife conservation and other human and non-human issues. His latest work involved filming a series of short projects with Chris Packham in Cyprus which exposed the industrial-scale illegal killing of migrating birds (available to watch here). Here he explains what led him to this career, and what 'compassion' means to him.
Compassion is a lot harder to write about when someone asks for your thoughts on it. It's something that has been part of my life from an early age. I grew up in a compassionate home, my parents instilling respect and compassion as part of our daily lives. We were the family (ok, it was my mum, really) who took in the waifs and strays; we were never without a rescued dog or cat (and a gerbil at one point) and I recall many times we had orphaned birds. So when it's part of your life you don't actually think about it that much – it's a normal way of living; it's only when you see other people not being compassionate that it's noticeable.
An interest in nature as a kid was helped by our family holidays always being in Snowdonia and the Lake District, camping and walking the hills. A dislike of bloodsports grew from this, and although my family weren't political in any way I somehow took an interest. In my early teens I joined Amnesty International and supported campaigns against the death penalty and wrote to political prisoners in many countries. A sense of injustice started rising in me, which really defined what I've done for the past 30 years.
Supporting the anti-apartheid and environmental movements led to me reading widely about lots of issues. Although I disliked the idea of animals being killed for us to eat, it took me a while to go vegetarian. When I did, it wasn't just about the animals (although this was my main reason): Susan George's book 'Ill Fares the Land' was one of the seminal moments for me, describing how countries experiencing huge poverty, droughts and starvation (this was the time of shocking images on our TVs of famines in Ethiopia and elsewhere) were actually growing crops that were being sent to Western countries to feed farmed animals. In turn, those animals were killed in a cruel and inefficient process to feed us (not the starving people). I couldn't ignore this anymore. Even today, it takes 18 times more land to feed omnivores than to grow food for vegans, and shockingly, because at least 50% of grain worldwide is fed to farmed animals, 82% of starving children live in countries where food is fed to animals and the animals are eaten by Western countries (statistics from www.cowspiracy.com/facts). It seems we really learned nothing from the days of Live Aid.
By the age of 18 I went vegan and was sabbing local hunts every week (and later on, when moving to Liverpool, volunteering at Freshfields). To me, all these issues – human rights, animal liberation, environmental protection – were all part of the same thing. Compassion meant that I couldn't ignore some of the issues just because they were inconvenient (at that time, you couldn't really get vegan food at restaurants or get any of the convenience foods now available). The term 'intersectionality' is used a lot now, to describe the way issues are connected (originally used to connect the impacts of sexism and racism, now also used to link animal rights to other social justice issues) but to me there was no name for it other than 'obvious'!
Israeli professor Aeyal Gross, in part speaking out against his country's military occupation of Palestine (one of the worst ongoing human rights abuses of our time), has written in support of veganism and it's connected elements: "there is no contradiction between concern for animals and concern for human life. Quite the contrary, opposition to the suppression of human beings easily dovetails with opposition to the suppression of animals: in both cases, one is expressing an overall sensitivity to the oppression and suffering of the Other and to the exploitation of the weak. […] Veganism is not a substitute for struggling against the oppression of other human beings, but instead is part and parcel of that struggle." (I would add that struggling against the oppression of other human beings is also not a substitute for veganism – we can, should, and need to do both!)
Now a photojournalist, I work on a range of issues relating to animal (human and non-human) and environmental protection, particularly wildlife conservation activism, and still see animal rights as a key part of social justice. One of my favourite authors, Arundhati Roy, once said: "There's really no such thing as the 'voiceless'. There are only the deliberately silenced, or the preferably unheard", and this holds true for people and non-human animals in so many situations. For me, photojournalism provides a platform for everyone to express their situation to a wider audience (even if, in the case of animals, someone may still need to represent them).
Once we hear those voices we can't ignore them. Veganism is a natural conclusion for someone who has respect and compassion for people, other animals and the planet. 
See more of Craig's work on his website here 
See more of Craig's work on FaceBook here
Photo 1 – Tuulispaa: A rescued sheep at the wonderful Eläinsuojelukeskus Tuulispää Animal Sanctuary in Finland, which provides a refuge for animals rescued from the meat and dairy industries
Photo 2 – Aberthaw demo:  Reclaim the Power and the Coal Action Network protest for the closure of Aberthaw coal power station, South Wales, one of Europe's most toxic power stations
Photo 3 – Palestine hens: Working with the locally-run Palestinian Animal League to research animal welfare issues in the occupied Palestinian territories for campaigns to promote compassion and veganism
Photo 4 – Nakba demo: Palestinan supporters in Berlin mark the Nakba (the Catastrophe), when 700,000 Palestinians were displaced to form the state of Israel. The banners read 'Freedom for Palestine'
Photo 5 – Chris Packham: Wildlife TV presenter Chris Packham with a dead bird caught on a 'limestick' in Cyprus, a traditional – and illegal – way to catch birds for sale to restaurants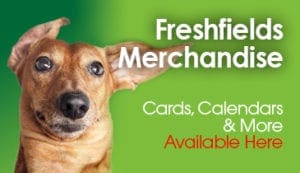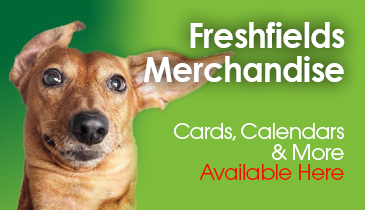 Merchandise
Exclusive merchandise available direct from the rescue. Don't miss out, follow the link to make your purchase today.