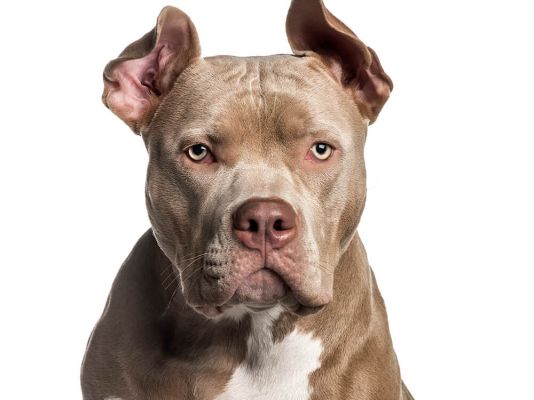 The Planned Ban on XL Bullies
What an almighty, and sadly very predictable, mess this is.
Our thoughts are with everyone affected.  We're conscious that dog owners of all breeds and the general public are scared for themselves, their families and their loved animal companions at the moment.
We believe that successive governments have completely disregarded the needs of companion animals and the animal welfare sector. This has left the door wide open to opportunist breeders and importers who know that no resources will be put into enforcing the Dangerous Dog Act 1991.
Governments have repeatedly demonstrated absolute disregard for our sector, with no intention to fund essential investment in infrastructure to control issues that result from it, with the revenues from the £ 6 billion pet industry.
There are several problems with a blanket ban on XL bull breeds:
A ban may discourage breeders of XL Bully types, but leaves open the opportunity to breed something else instead.
XL Bully is a type, not a breed which is yet to be determined and is difficult to effectively and impartially assess and identify. It will be an expensive exercise to 'type' them, and stressful for worried owners.
The court system does not have the capacity to process the cases and applications for exemptions. Enforcement of the ban will fail at this point.
There is no space in rescues for any seized dogs awaiting court outcomes. Rescue centres are already overwhelmed with an ever-increasing demand for spaces.
A focus on the dog 'type' is not helpful. The root cause of the situation – and therefore the solution – lies with people 'types' –political leaders, breeders, and improper owners.
A law already exists to control 'problem' dogs – the DDA 1991. There is no meaningful or sustained enforcement of the Act at present. Let's start by actually implementing this.
We need to check our morals and take responsibility. At the rescue we see pets being let down by humans every day, expecting animals to perform or protect as we wish.  When a confused dog doesn't get this right, the suggestion is then to simply kill them.  Too many humans are all 'take' and no 'responsibility' with their dogs. Humans fail animals every day, and the animals pay the price with their lives.
Animal rescue could grind to a halt. Many rescues can't take XL Bullies who can't legally be rehomed without an expensive court exemption.  If a rescue's policy – like ours – is to never put a healthy animal to sleep, we will have a centre full of XLs, blocking spaces and making it impossible to rescue and rehome other dogs who desperately need our help too. Dogs who are more easily rehomed will almost certainly end up being put to sleep elsewhere.
What we believe will happen at this point in time:
The government will set up a working group to determine what an American XL Bully type is. It will then add this type to the list of dogs banned under the Dangerous Dogs Act 1991.
The ban is expected to come in late this year or early next year, which means it will be an offence to own (unless granted exception), breed, sell or gift that type of dog, or own a dog that cannot be guaranteed to be kept under control at all times.
Currently, if a dog is seized as a banned breed, it can be put in kennels to be assessed for a number of months. Breeders and owners of banned breeds that are out of control can be fined and jailed.
Owners will need to fully comply with the Dangerous Dogs Act 1991.
Owners may need to apply to the court for an Exemption Certificate to keep their dog. They will need to evidence that they are responsible, and the dog poses an acceptable low risk of harm in the future.
What To Do
It is important not to panic. You need to start preparing to demonstrate that you are a responsible owner with a low-risk dog.  Do not assume that rescues will be able to take in your dog.  It's important that you take positive actions yourself at this point.  Ask rescue centres and others for advice or support to do this if necessary.
Ensure your behaviour, and your dogs' behaviour, are exemplary and cannot be perceived as a risk.
What you can do to prepare for a ban.
Plan and prepare. If everything is in place you have a better chance of keeping your dog at home whilst you apply for exemption.
Muzzle train your dog. Ensure you pick the right muzzle and that they wear them in public places; that includes your car.  See this link for information. About The Movement– The Muzzle Movement
Neutering/spaying your dog will be a legal requirement. If your dog is too young to neuter, arrange an appointment in advance and note the details for proof of your plans.
Use a lead that is no longer than 1.5m. Keep your dog on its lead in public places.
Get 3rd party liability insurance cover. Check with your provider or the Dogs Trust.
Start working with your dog now to ensure basic training is in place and behavioural issues are addressed.
Prevent unplanned escape from the house using secure doors, gates and fencing.
Understand your responsibilities under the Dangerous Dog Act 1991 https://www.legislation.gov.uk/ukpga/1991/65/contents
Cooperate with the police, and also understand your rights. Police can't enter your home without a warrant or being invited.  Don't sign paperwork without advice.
https://www.gov.uk/control-dog-public/banned-dogs
If your dog is seized then contact Trevor Cooper on doglaw.co.uk for help.
Prevention is always better than cure.  Here's how:
Don't buy a dog at all.  Rescue one of the millions abandoned each year.  There is almost always one to suit your circumstances.
Never buy a dog from a breeder, or friend of a friend no matter how nice you think they are.
Be responsible – here's your checklist of what that means:
Always get a rescue dog
Basic behavioural training is an essential
Full control of your dog in public
Never leave your dog alone with young children
Microchipped and kept up to date with current address details
Neuter your dog
Register with a vet and have annual health checks
Flea and worm treatment once a month with a quality brand.
You don't allow your dog to approach others without permission
You don't leave your dog unattended in public and at risk of theft such as outside shops.
This is a fast-moving situation. In our experience, the details will change, we would therefore advise everyone to watch out for further communication.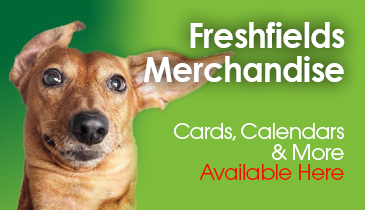 Merchandise
Exclusive merchandise available direct from the rescue. Don't miss out, follow the link to make your purchase today.
More >