7 years in waiting, Winston goes home!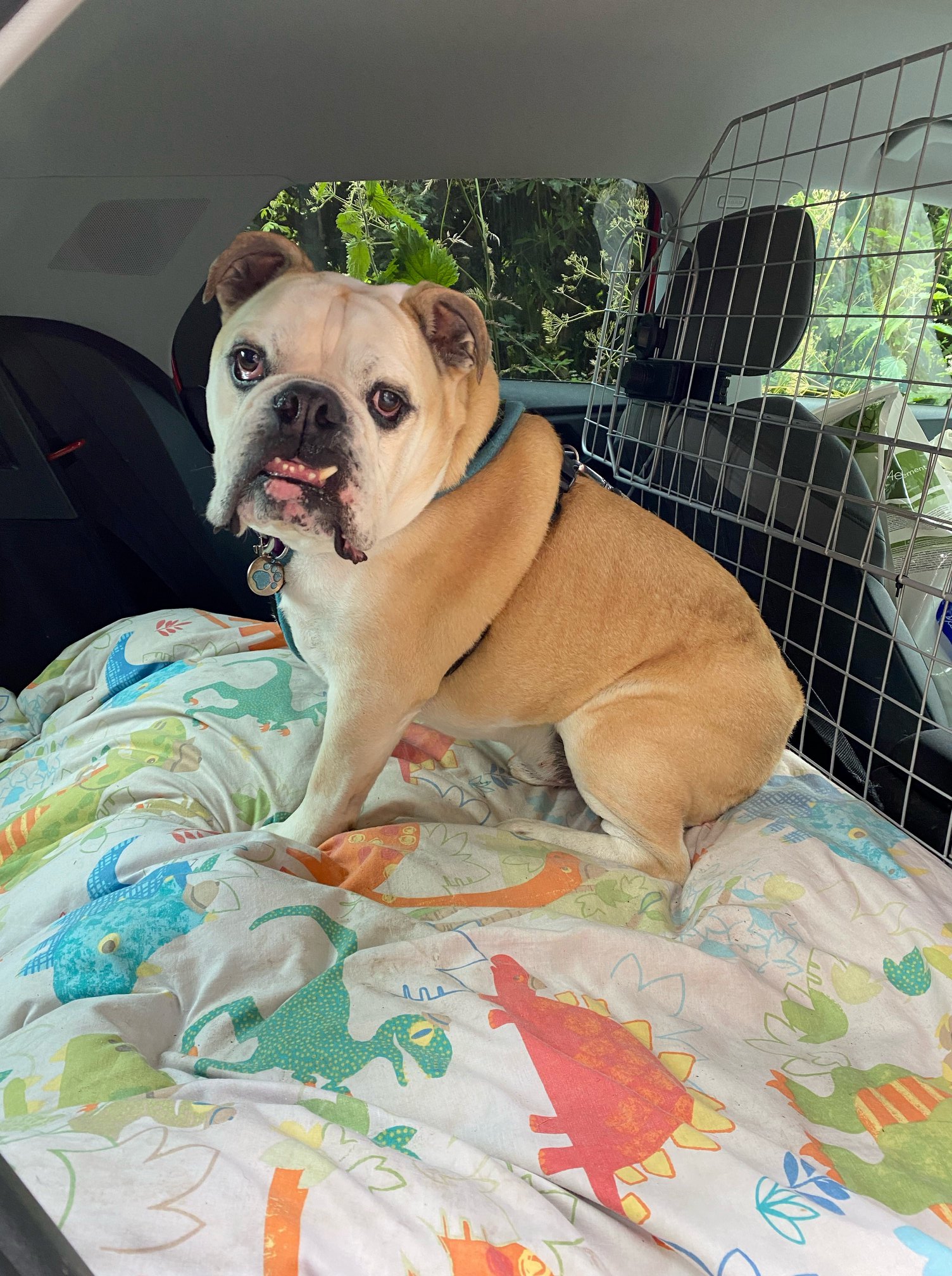 Finally, on June 27th, long-term resident Winston trotted out of Freshfields to his very own forever home. As you will imagine, emotions at the rescue centre ran high with joy for our four-legged friend.
Winston first arrived with us in 2014. Emotionally damaged by the trauma of losing his owner to a prison sentence, Winston, who was left behind, became protective of his home and owner's partner, reacting aggressively towards visiting strangers.  A dog in crisis, he was heading toward veterinary euthanasia, with Freshfields his only lifeline. Every animal is worth saving, and Winston, no less so. We are so grateful to you for standing behind us, supporting us in this work.
It took several weeks to gain Winston's trust before his transfer to our Liverpool centre. After an initial settling in period, Winston bonded with all of the kennel staff plus two trusted volunteers. The signs were hopeful that we would rehabilitate and re-home him.
Winston, however, had plans of his own. All attempts to expand his circle of friends were unsuccessful, and it soon became clear that Winston would accept nobody new into his life. This disappointing turn of events meant that re-homing Winston would not be possible, so he became a permanent resident.
We set out to ensure Winston continued to have the best life possible.
He had his own rota, with staff and volunteers going above and beyond to make sure Winston had everything he needed. He won the heart of his dog walker Gill, and it seemed that the feeling was mutual. Gill was a loving mum to Houch, an earlier Freshfields rescue, and unable to offer Winston a home.
Inevitably, Winston's circle of friends became smaller over the years and ensuring he had enough carers each day became more of a challenge. Sadly, Houch passed away. A heartbroken Gill knew then she was Winston's final chance of a forever home. She began to take Winston home to familiarise himself with his new environment. Gradually everything fell into place.
We never give up on those animals who have known only chaos and fear in their lives! We see beyond the challenges to the beautiful, unique personalities within. Extreme trauma, neglect and cruelty can affect an animals ability to trust. Thanks to your support, we are honoured to be able to give hope and new life to dogs like Winston, and to other animals too.
To all of you, sponsors, donors, trusted friends who made this outcome possible, Thank YOU. We are truly grateful, and so is Winston!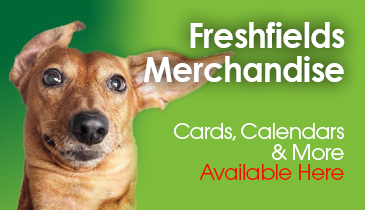 Merchandise
Exclusive merchandise available direct from the rescue. Don't miss out, follow the link to make your purchase today.
More >