Vote for Freshfields in Pet Plan Awards 2019!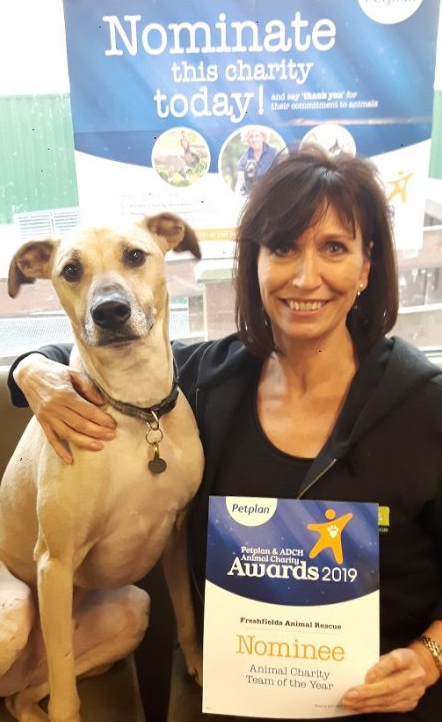 Hello Freshfields friends….
Happy New Year to each and every one of our supporters! We hope that 2019 is a great year, for you AND for the animals whose lives you transform with your loyal support.
We're glad to tell you that our wonderful staff and volunteers have been officially nominated for Animal Charity Team of the Year in the Pet Plan Animal Charity Awards 2019. We now need your votes to give us the best chance of winning the award.
Our nomination certificate is for Charity Team of the Year, so please select that option on the drop down menu.
The online form can be found at the link below, and only takes a minute to complete.
Please help our super Freshfields team to win this award. Their commitment, compassion and devotion brings joy and love to the lives of animals like Pippin, one of our happy adopted Freshfields dogs (and part-time office assistant!) seen here with Volunteer Receptionist Maria.
Deadline for your votes is 25th January 2019.
THANK YOU for everything you do for the animals – we're so glad to have you always by our side as we go forwards into our 40th year.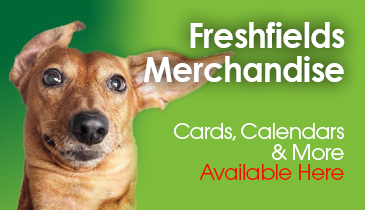 Merchandise
Exclusive merchandise available direct from the rescue. Don't miss out, follow the link to make your purchase today.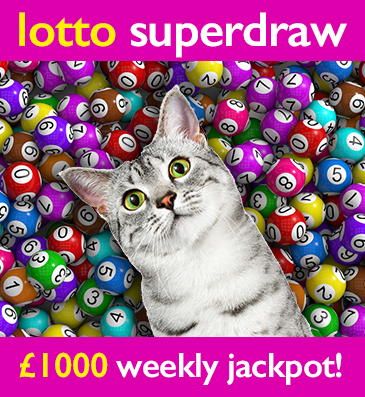 Freshfields Lotto Superdraw
The easy and fun way to support your local animal rescue centre. Over 30 guaranteed prizes every week. Every time you play you help an animal in desperate need.