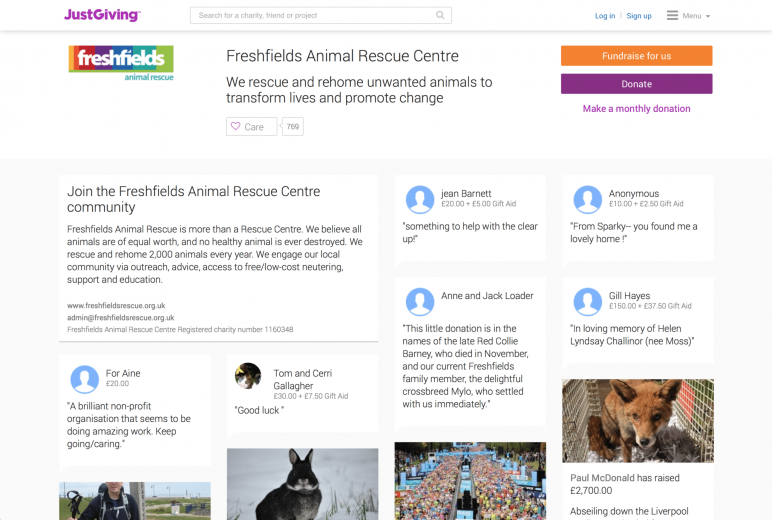 Do you hope to do something GREAT this year, like raise vital funds for Freshfields Animal Rescue?
A great way to boost your fundraising is to create your very own fundraising page using Just Giving.
Whether you are taking part in a team event, running a marathon, trekking up a mountain or collecting donations in exchange for a product or service Just Giving can provide you with the tools you need to promote your fundraising to friends, family and colleagues and to collect their donations!.
There are loads of tips and advice on the site along with great ideas for promoting your page using social media. It's easy to set up, eligible events can boost donations with gift aid and if you let us know about your page we can help to publicise it too! Why not visit the Just Giving page and register today.