Freshfields – Our Practice and Principles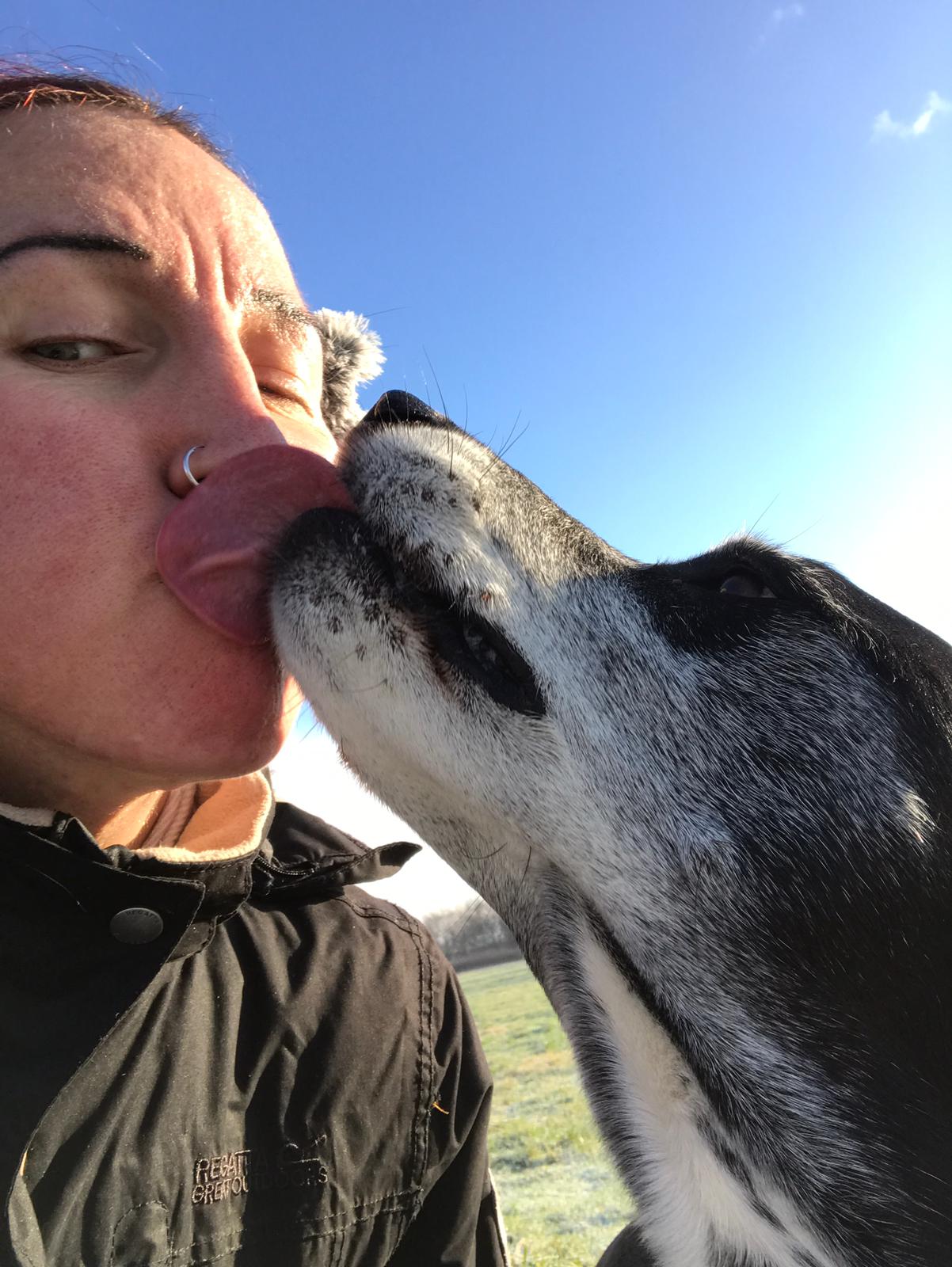 At Freshfields Animal Rescue we are always mindful of the trust which you place in us to provide safe space and loving care for the abused, abandoned and unwanted animals who need us every day.
With this in mind, and with respect to the allegations currently in the public domain regarding standards and practices at a charity on Merseyside, we felt that it would be appropriate to reiterate the ethical practices and guiding principles which are at the heart of everything we do.
Freshfields Animal Rescue was founded 40 years ago on a moral philosophy that has become our way of life. We are passionate about providing quality rescue, rehabilitation and rehoming services to a wide variety of domestic animals and we also focus upon the rescue, rehabilitation and release of local wildlife in need. We have 2 centres; one in Ince Blundell, Merseyside and a second in Caernarfon, North Wales.
Freshfields Liverpool accommodates the most diverse range of any animal rescue centre in the North West, caring for dogs, cats, rabbits and other small animals, as well as farm animals such as pigs and sheep. We have a Fox Unit which is on-call 24 hours a day, and a growing Wildlife Project which supports sick and injured wildlife including, at present, 75 hedgehogs and 31 different species of wild birds.
In 2017 (our most recent year for which we have audited accounts) we took in 1,416 creatures and rehomed/released 1,115. At any one time, our Liverpool centre cares for up to 500 animals and birds, who live free from fear at Freshfields whilst we look for a secure and loving home for them, or prepare them for safe release into their natural habitat.
From the tiniest bird to the largest dog, our Animal Units have records relating to every animal coming into, and leaving, our care.
Kennels Unit
Our rescue, rehabilitation and rehoming policy for dogs involves a detailed Care and Treatment Plan, drawn up in consultation with staff, veterinarians, behavioural specialists and previous owners/carers where applicable. We believe that it is very important that the plan is focussed on the individual needs of the dog, and will set out clearly their physical, emotional, medical, environmental and other needs.
Thanks to the kindness and generosity of our supporters, and after a successful Fundraising plan in 2017, our dogs now have access to the services of our on-site vet who provides a comprehensive medical support service to the animals for 35 hours each week. Every dog receives a thorough health assessment, and a treatment and medication plan is devised and implemented by our staff and volunteers. The plans are delivered under the management supervision of our Kennels Unit Head, under the direction of the Operations Manager.
Our staff and volunteers work extremely hard to make sure that every dog has the best chance to take up their place as a beloved pet in a forever, loving home. Our team work with potential adopters to identify the most appropriate home for every dog. Whether it takes a week or ten years, we will be there for the dogs as long as they need us.
Our procedures for rehoming dogs are as rigorous, meticulous and diligent as our supporters would expect. Our respect for the dignity of the dogs is paramount, and we work at their pace, not ours. Rehoming may be a gradual process, including several structured 'bonding' visits, meetings with all family members and any other family pets. This could include building up slowly from short introductions and extended dog-walking, to day visits, overnight stays and weekends. We will proceed to the home-check stage when all parties are happy that the dog and prospective owner are comfortable with each other.
This approach helps some of our more nervous or troubled dogs to manage the move from kennels to a home environment. Getting it right at this stage boosts the chances of a happy outcome and secure future for our beloved dogs.
Our new adopted families are given copies of the dog's medical history, ongoing treatment advice, and when appropriate appointments for continuing care at our on-site Vet Facility.
Kennels staff work 'core' shifts between 5.45/6.00am – 6/6.30pm. A staff member resides overnight and can respond to emergencies if needed. Every dog is exercised on the Activity Field and exercise yards twice a day, and they are all walked off-site by dedicated dog walkers who are eager to help us give the dogs an excellent quality of life.
We have underfloor heating in one kennel block, and central heating in the other two. We have an abundance of toys for our dogs, blankets, privacy curtains, carpets and even sofas to make their kennels as homely and comfortable as possible. We use high quality foods, including special prescription only foods to support dogs with health and dietary issues.
A fundamental part of our practice is our genuine non-destruction policy. We never put a healthy animal to sleep, and will only euthanize an animal on the advice of a veterinarian and to alleviate suffering. In 2017, across our two shelters, Freshfields admitted 273 dogs and rehomed 253. 11 dogs were put to sleep, including dogs who had been with us for almost a decade and had incurable or inoperable health conditions. We will only ever take this route when an animal is clearly suffering and we are unable to alleviate that suffering sufficiently to provide a reasonable quality of life.
To extend our reach beyond the site-based services, we operate a Rehoming Service/Waiting List via our website. We collect information about dogs who need our help, and work hard to help them in any way we can – working closely with other partners, arranging neutering, providing behavioural advice, offering food – whilst we strive to find them a new home. In 2017 we rehomed a further 29 dogs following this rehoming service via our website.
We stand together with our devoted supporters, friends and partners in the local community, to provide a voice to those who do not have one.
We value your faith in us more than we could ever say, and we enthusiastically embrace the importance of transparency and accountability for the work that we do. Our rescue centres are open to the public from 12pm – 4pm every day. We would love to welcome you to visit and to share with us your dedication to transforming the lives of rescued animals.
We want you to know that we consider it a privilege to care for the animals, and we are always moved by the courage and capacity for love and trust shown by dogs like Ozzie (pictured here).
With your help, we will continue providing a lifeline for animals in need for the next 40 years.
Thank you for being part of our mission: to work for a better life for ALL animals.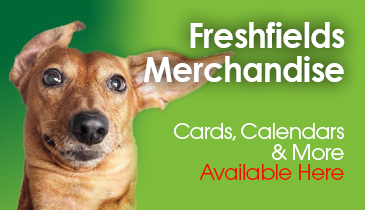 Merchandise
Exclusive merchandise available direct from the rescue. Don't miss out, follow the link to make your purchase today.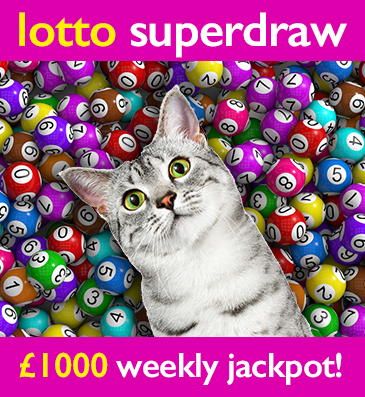 Freshfields Lotto Superdraw
The easy and fun way to support your local animal rescue centre. Over 30 guaranteed prizes every week. Every time you play you help an animal in desperate need.