You could say this is our quiet time, if there is such a thing around here, yet in the wildlife and small mammal unit we have innumerable rabbits, ferrets and guinea pigs, as well as aviaries full of domestic and exotic birds, along with ninety five wild hedgehogs.
Many of our hedgehogs are hibernating in outdoor runs now in preparation for release in the spring. When they wake up they can be prone to sulking initially as they are reluctant to venture out of their warm beds in search of the food outside. Thankfully, they all adjust in the end.
To find out more or how you can help, please click HERE.
Do you remember our poor bald hedgehog who we named Norman? Well, here he is, fully recovered with a magnificent new set of glistening spines after his successful ringworm treatment.
We always have at least ten-twenty wild pigeons in the unit and currently have a squab [juvenile pigeon] at the moment that needs hand feeding two/three times a day, it's astonishing how much they can take in one sitting! Pigeons are extremely successful birds that breed throughout the year. Their nests are fragile being compiled of loose twigs which are often blown from trees during high winds.
We do get some rather unusual birds in the unit throughout the year. This sparrow hawk graced us recently, it was found exhausted and windswept but after a little TLC and several good meals it was fighting fit in no time and promptly released.
Now, do you recall the duckling we admitted before Christmas? Well here she is, all grown up. She is the duck in the front of the picture, the one behind her came in recently and the two are now firm friends who will be released together once the worst of the winter has passed.
We are also delighted to announce that all our adult and young guinea pigs are ready for adoption now they are neutered and their skin issues have been successfully treated. Please check our website for details.
What we need this week
We urgently need long shredded paper as we are running extremely short, also towels, hedgehog food, cat biscuits and cat food, no fish flavours please, to care for and feed our overwintering hedgehogs.
If you are able to donate food or goods to us, please check our  Amazon Wishlist.
A huge, huge thank you to anyone who can help, we really do appreciate it.
I know it's not wildlife but….
check out our stunning Rosella. These Australian birds should be wild, not kept as a pet like this one. We've had this beauty for years now, she lives with her other exotic friends in a large aviary.
Out and about February
There have been many sightings of early flying butterflies this winter. To count as an early flyer a butterfly must be seen out in the open and active. To date, holly blues, red admirals, peacocks, commas and small tortoiseshells have been seen abroad.
If you are interested in following early sightings, do go check out Butterfly Conservation on Facebook.
Now is the time when drakes are displaying and are at their brightest and have their best plumage of the year. It's also a good time to listen out for woodpeckers drumming in the woods and tawny owls who are now at their noisiest.
White mountain hares can now be spotted in Snowdonia, the Peak District and in the Upper Pennines.
Did you know….
that spiders fly using electricity, not wind?
only female Holly trees have red berries and that Mistletoe is a symbol of fertility which is why people kiss beneath it.
Please remember to….
leave food and water out for birds and for hedgehogs that will be coming out of hibernation in the next few weeks. leave the Ivy until all the black berries have gone as they are an excellent source of food for many birds and small mammals. Put up nest boxes as blue and great tits are already searching for nest sites.
And Finally……..
Always remember to seek advice from the wildlife staff before bringing an animal to the rescue. If an animal is seriously injured, please take it to a vet as we don't always have a vet on site. Most vets treat wildlife for free.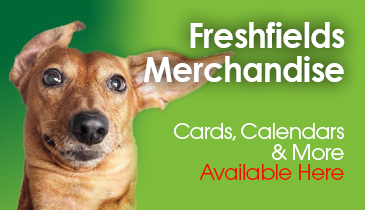 Merchandise
Exclusive merchandise available direct from the rescue. Don't miss out, follow the link to make your purchase today.