Thank You
for considering helping us and the animals in our care by purchasing some of our wonderful, unique Christmas cards.
Your purchase will help to make a difference as well as helping us to spread the word about our worthy cause.
Pack of 10 individual designed Christmas Cards by Amy Hornsby, each card depicts one of our rescued animals in all their seasonal finery.
All the cards are packaged by our wonderful volunteers to ensure your purchase makes the greatest possible difference.
All the profit goes directly to Freshfields.
Click image above to enlarge
Making a difference together for All animals…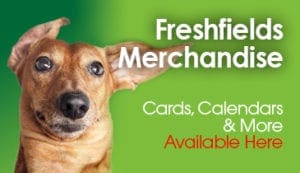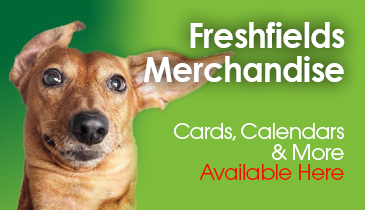 Merchandise
Exclusive merchandise available direct from the rescue. Don't miss out, follow the link to make your purchase today.