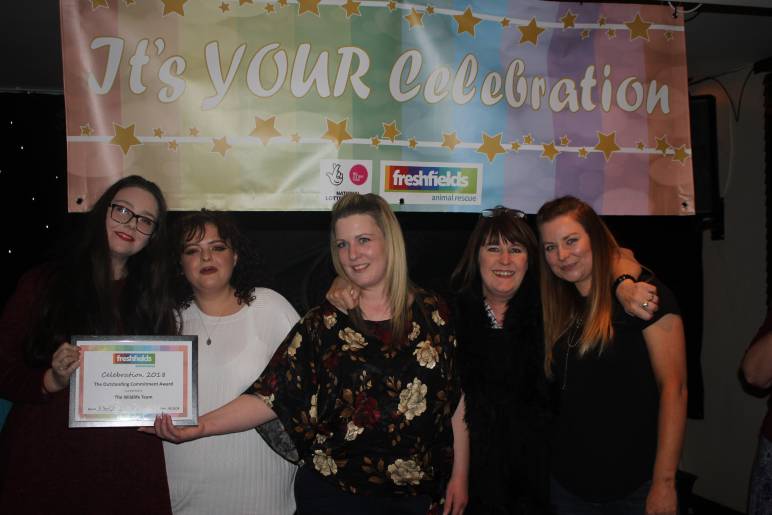 Freshfields Animal Rescue volunteers and staff lit up the night in a fantastic evening of Celebration and Thanks on Friday 2nd November.
Held at the Barbacoa in Waterloo, the evening was an opportunity to recognise and honour our outstanding staff and volunteers, and was made possible by Big Lottery funding.
The evening was, in the words of one of our gems, 'a rip roaring success', with awards for our 12 amazing teams from all across the organisation, and for 11 surprised people who were delighted to be given our first ever 'Hidden Gems' awards, representing the often 'unsung heroes' of the charity.
The evening started off in style, with a surprise video message of Thanks from the Board and Senior Management Team.
Helen Stanbury, Director of Freshfields, said:
' 'It was wonderful that so many staff from both of our rescue centres, in Wales and Liverpool, had come together to celebrate each other's commitment, and recognise the importance of their various roles as part of the wider Freshfields team.
They are certainly 'Making a difference together for All animals', rescuing tens of thousands of domestic and wild animals over the years.
Every single role is very much valued and appreciated.
We currently have 293 wonderful volunteers. For those of you, staff included, who couldn't make it on the night, this video is for you, and it comes from the heart.
Thank You!
The Full List of Award Winners:
Teams:
Cattery Liverpool Embracing Change Award
Farm Quiet Champions Award
Fox Unit
The Extra Mile Award
Fundraising and PR Most Aspirational Team Award
Kennels Outstanding Resilience Award
Operations and Support Engine Room Heroes Award
Outreach Education Game Changers Award
Shops Community Connections Award
Trustees Mission Control Award
Veterinary and Behaviour Exceptional Care Award
Welsh Rescue Warriors Award
Wildlife and Small Animals Outstanding Commitment Award
Hidden Gems:
Elaine Chin
Eva Carr
Ste Marsh
Andy Catterall
Laura Roberts
Mion Moorhouse
Gabi Martinazzoli
Carol Gowrie
Debbie Hughes
Breda Sweeney
Svenia Krause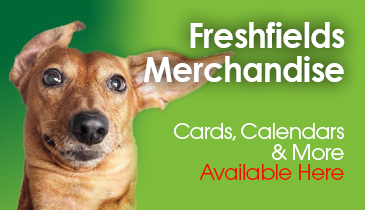 Merchandise
Exclusive merchandise available direct from the rescue. Don't miss out, follow the link to make your purchase today.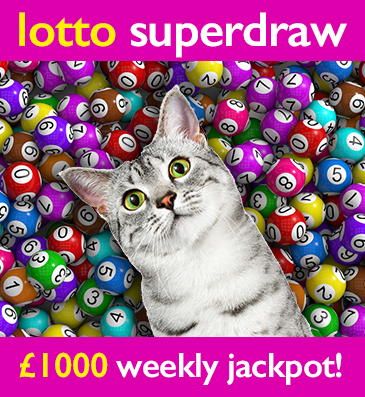 Freshfields Lotto Superdraw
The easy and fun way to support your local animal rescue centre. Over 30 guaranteed prizes every week. Every time you play you help an animal in desperate need.