Tuesday:
Excellent news from the cattery – Dark tortoiseshell cat Bella who has been here for two long years has finally found a home with a lady in Criccieth who said she reminded her of a previous much loved cat.Bella has always been rather nervous of strangers but when this lady visited, she immediately came up to her and allowed her to make a fuss. Did she sense this could be the person for her? I would never underestimate the depth of understanding and sixth sense shown by animals and this type of event has occurred so many times in the past, I am sure there is truth in it.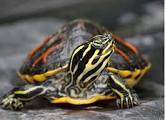 We have been asked to find homes for a yellow bellied slider(Turtle) and a Bearded dragon this week.Neither are easy to rehome .Turtles grow so big, they easily outgrow their tanks and this one is only a little smaller than an average sized dinner plate! We have placed a special appeal for them, so fingers crossed. The owner can no longer afford to keep them and they come with tank/vivarium etc. Ideally I would like to see both placed in more suitable environments so I really do hope to come up with something positive for both animals.
Six months ago we were involved in a rescue of ex breeding dogs and one of them was so traumatised that she was unsuitable for adoption. 5 years old miniature poodle Sadie lives with me in the house and after six months I am still unable to touch her. She loves to snuggle up with the other little dogs but if I approach her she runs and hides so as her thick curly coat grew more and more, it was obvious that she needed to be sedated if she was to be clipped and bathed. She was booked into the Vet for an anaesthetic to do the business and tidy her up so this morning was the designated 'catch Sadie' time .Even with sedation she was running rings round me and I had to corner her to pick her up.Even then she was wriggling like mad and my heart was in my mouth in case she managed to get away from me.Fortunately all went well with the Vet trip and this afternoon she has been returned looking clean and tidy which must make her feel better In herself. Sadie was so glad to be home, she rushed on to her favourite chair and let me very briefly stroke and cuddle her. A few seconds later , having endured quite enough of my show of affection, she raced away from me – back to her normal unsociable self! (the thought occurred to me that she may well be emulating my own behaviour!)
Thursday:
I have just discovered that since we joined the EU, there are rules that mean non indigenous species cannot be rehomed . I knew this was the case with wild birds and animals but it is news to me that the ruling covers domestic pets also. That means although the sliders owner is within the law keeping his pet, he cannot give him away to another private home, he can go to a rescue only and then he will have to stay there for life. Forgive me for lacking the understanding of that rule but I cannot see what difference it makes to rehome your pet or to give to a rescue? If one can purchase a non indigenous pet in the first place then the ruling makes no sense to me. It would make more sense to ban the breeding and import of such pets. Why not leave the poor creatures in the countries of their origin ?
We have just three kittens left now after a mad two weeks of adoptions. Here's hoping the last three find homes very soon.
Most of our recent dog adoptions have been through our 'outreach' procedure. That is when we cannot take them in due to lack of space .What we do is assess the dog in the home, then advertise on our website, find a suitable owner, check that home for suitability and then owner and prospective adopter meet up at the shelter. If all goes well, the animal is adopted with little cost to the charity and another life is saved. We prefer to have the dog in foster care for better assessment but sometimes we have none available and this is often the only hope the animal has of a future. Not a perfect solution maybe, but for some desperate cases it is all we can do and most do stay put in their chosen homes and live happy lives with their new people.Those few which we regard as failed adoptions will come back to us when we have space. Some of those recently adopted dogs include 9 years old Bassett Hound Lily, 9 years old Beagle Fleck , 1 year old Jack Russell Smot and terrier cross Kess.
Today we had a rabbit called Lightening reserved, I hope the adoption goes through as we have had two lots of rabbits reserved recently and both prospective adopters changed their minds! This is incredibly disappointing for the staff who care for them and who get excited at the prospect that their charges are finally going to new homes.Still it may well be that there are better homes waiting for them .Our turn over for bunnies is very slow though winter time is never the best for adoptions.Maybe Spring will bring better results for our little hopalongs.
As always there is not much money about after Christmas so we were delighted to receive a cheque for £317.18 from a quiz night organised by Danielle and Steph in Anglesey and one for £130 from Sian who held a New Years Raffle at Glyn Garth Country Club in Pwllheli. I am so grateful for their help. Thank you Ladies.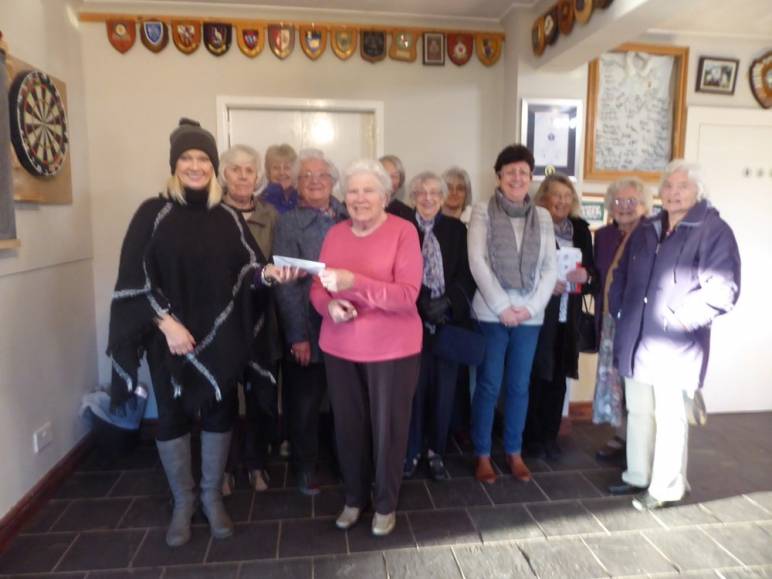 Also I gave a talk to the Efailnewydd Womens Institute and after wards they had a whip round and donated £60 to Freshfelds. It was worth the nerves I felt before the talk! I feel churned up and almost physically sick before I give talks but it is important to spread the word about the work we do here so I try to overcome my nerves by a little trick told me many years ago by my mum. When I told her how I felt about standing up in public,how intimidating I found It, she said to pretend everyone was stark naked! That way nobody would seem superior or intimidating. It works every time. Needless to say I made no mention of this to the good ladies of the Womens Institute!