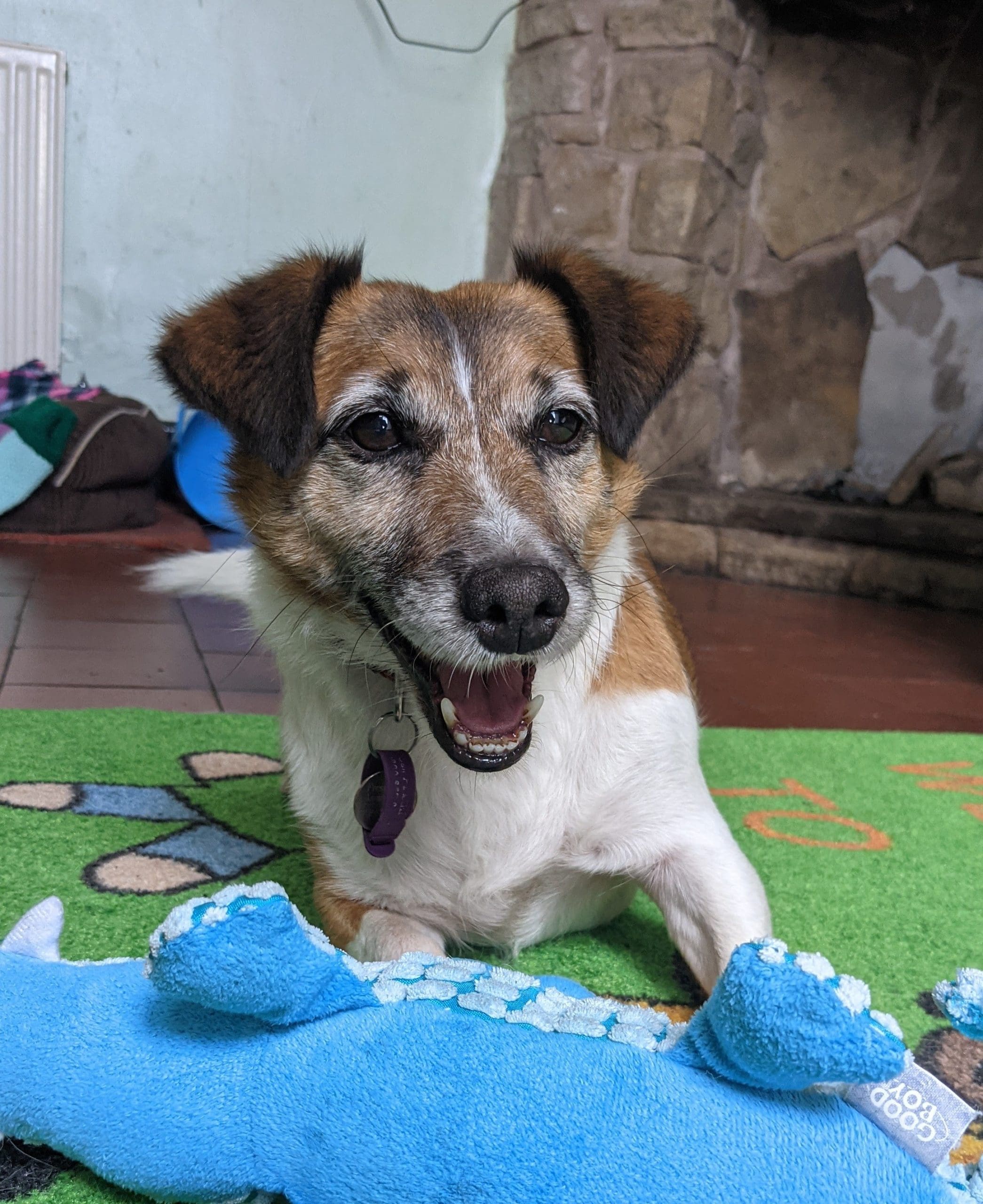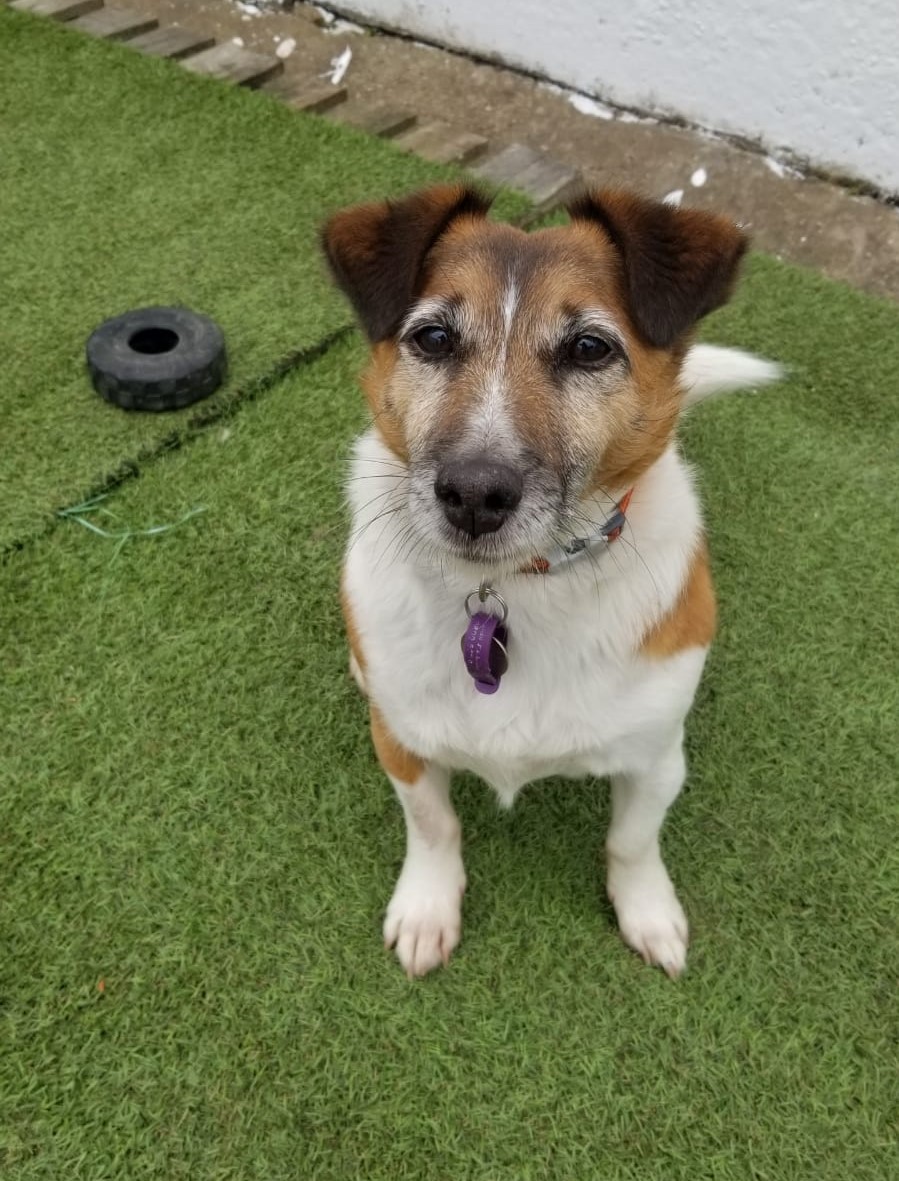 Meet Rikki
Our Rikki may be a small chap, but what he lacks in height, he certainly makes up for in personality! He makes us laugh every day and loves racing around the exercise field with his favourite toys.
Rikki came into our care due to a relationship breakdown, which resulted in him being left home alone for long hours during the day.
He's a very sweet, fun and affectionate boy with the people he knows here at the rescue. Rikki is always excited to see his dog-walker friends and loves adventures and sniffing around in the countryside. After some initial nervousness on meeting new people, he will relax and thoroughly enjoy spending time with the people who become his trusted friends.
Rikki lives in one of our 'home style' rooms, which is excellent preparation for living in a homely environment. He is clean and non-destructive, sleeping happily on his sofa at night.
Rikki has some insecurities around guarding food and toys, and our staff will give you the tools you need to help Rikki overcome this obstacle. We will provide guidance and support on behavioural strategies and routines, which will help Rikki make the transition through adoption and become more confident and secure.
Medical Issues
Rikki is generally in good health. He has mild skin allergies and luxating patellas, both of which are very easily managed with medication.
Rikki's Ideal Home
Rikki is looking for an experienced owner – someone who has had terriers before and is familiar with their breed traits. He would be best suited to a quiet home with someone who is home most of the time and has the time to devote to helping him feel safe and comfortable. Once he has settled in, he may be able to be left alone for a couple of hours. He cannot live with other animals.
With the right environment and a patient owner, Rikki can thrive in his rightful place as a beloved family member.
If you are interested in adopting Rikki please download and complete our Dog Adoption Application Form by clicking HERE
Alternatively, you can give us a call and a member of our kennels team will be happy to have an informal chat with you. Call the Kennels on 0151 931 1604 or email LCIR@freshfields.org.uk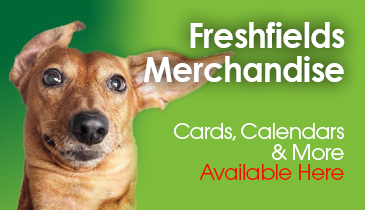 Merchandise
Exclusive merchandise available direct from the rescue. Don't miss out, follow the link to make your purchase today.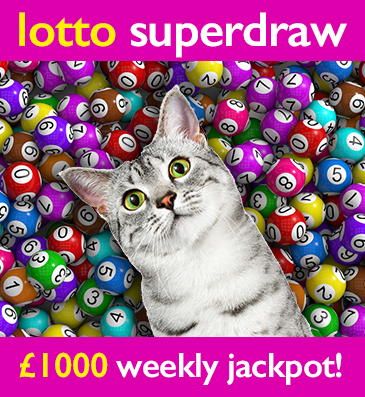 Freshfields Lotto Superdraw
The easy and fun way to support your local animal rescue centre. Over 30 guaranteed prizes every week. Every time you play you help an animal in desperate need.