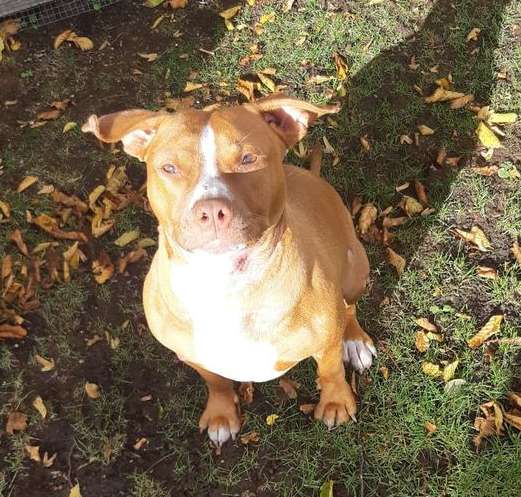 A Tribute to Collette, on her last day at Freshfields:
Dear Collette,
Freshfields won't be the same without you, after 20 years of loyal service. Thank you for all you have done for the rescued animals in your care. Your dedication, commitment and hard work has made a difference to so many animals and people.
3 of the remarkable dogs you and the team helped are Nina, Sky, and of course Maple, who I have adopted over the years. You were instrumental in rehoming them, and a very important part of settling them in with me. I never forget Isaac who came for a visit; I think of him often. I have been so blessed to have shared my home and my life with them all and YOU are a massive part of that story.
Colette, you have always gone the 'extra mile' to make everything right for the dogs being rehomed. Maple and I have so much to thank you for.
Maple would not be sitting here in the sunshine without your love.
We wish you every success in the next chapter of your life. Embrace it, enjoy it, keep in touch.
Lots of love and best wishes,
Dawn and Maple Parkes Xx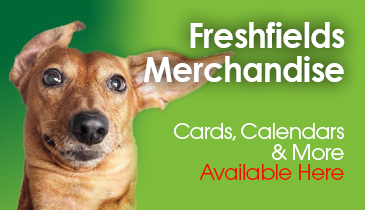 Merchandise
Exclusive merchandise available direct from the rescue. Don't miss out, follow the link to make your purchase today.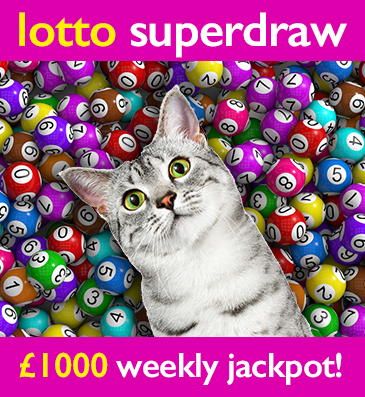 Freshfields Lotto Superdraw
The easy and fun way to support your local animal rescue centre. Over 30 guaranteed prizes every week. Every time you play you help an animal in desperate need.