Welcome to the useful links section of our website. The information and links made available for you here are aimed at building awareness and ensuring you have access to a vast and eclectic source of information.
Please note that by providing these links Freshfields neither advocates nor provides endorsement for any of the companies listed. Our advice to you will always be to research thoroughly and maintain an open mind.
In the North West
Birkdale Health Store
This small health store in the heart of Birkdale village, is packed with a huge variety of products. Caters really well for the veggie/vegan diet and for an ethical lifestyle. The obliging staff are more than happy to order any specialities in so if you don't see it, don't be afraid to ask.
35B Liverpool Rd, Southport PR8 4AG
01704 564353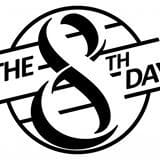 The Eighth Day Co-operative Ltd
One of the largest selections of organic and natural vegetarian and vegan foods in the North West. They also sell cosmetics, toiletries, household, and baby products.
111 Oxford Rd, Manchester M1 7DU
0161 273 4878

Unicorn Grocery 
This vegan supermarket is now one of the largest, most successful wholefood outlets in the UK. As well as a huge range of foods, they also sell household, baby care, and toiletry products.
89 Albany Rd, Chorlton, Manchester, M21 0BN
0161 861 0010
https://www.unicorn-grocery.coop/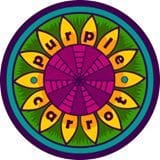 Purple Carrot Health Shop 
This vegan shop supplies wholefood, fruit and veg.
286 Smithdown Rd, Liverpool
0151 378 8069
https://www.facebook.com/purplecarrotliverpool

Windmill Wholefoods
This organic wholefood shop offers a wide selection of fruit and veg boxes
162 Aigburth Rd, Aigburth, Liverpool, L17 7BR
0151 727 2723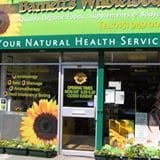 Barnett's Wholefoods
Barnett's offers a wide range of vegan and vegetarian food, bodycare, and supplements.
133 St John's Rd, waterloo, Liverpool, L22 9QE
0151 949 0004
https://www.barnetthealth.co.uk/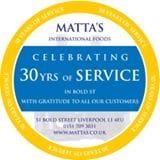 Matta's International Foods
Matta's offer a wide variety of foods, and specialise in ingredients from around the world.
51 Bold St, Liverpool, L1 4EU
0151 709 3031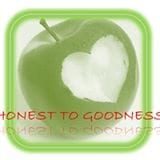 Honest to Goodness
This organic wholefood shop sell a huge range of vegan and vegetarian food, alcohol, and supplements.
10 Market St, Hoylake, Wirral, CH47 2AE
0151 632 6516

Holland and Barrett
This nationwide store has over many branches in the North West, and sells a large selection of vegan/vegetarian health products.
National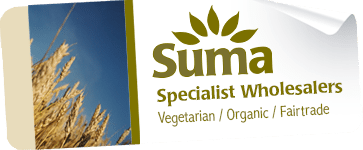 Suma Wholefoods 
Suma is a large vegetarian, organic, and fairtrade wholesaler. They sell a huge variety of vegan products.
Lacy Way, Lowfields Business Park, Elland, HX5 9DB
01422 313841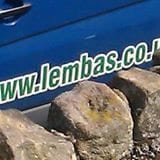 Lembas Wholefood Wholesalers
A vegetarian and vegan wholesaler
The Old Tannery, Unit % Whiting St, Sheffield, S8 9QR
0114 258 6056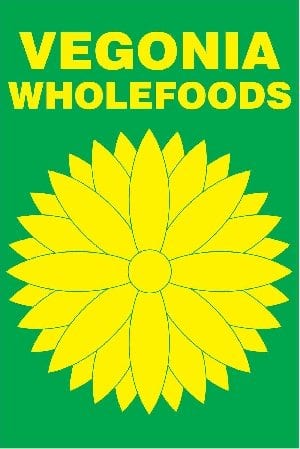 Vegonia Wholefoods
All vegan shop selling thousands of vegan items, of which many are fair trade and organic.
49 High St, Porthmadog, LL49 9LR
01766 515 195
https://www.facebook.com/pages/Vegonia-Wholefoods/224015617798259

Naturally Good Food
On line wholefood shop, with a huge range of vegan products.
The Haybarn, Bretford, Rugby CV23 0JU
02476 541 990
On-Line Stores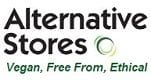 Alternative Stores
This vegan/vegetarian on line store has a large range of foods and shoes.
I Wesley Way, Benton Square, Benton, tyne and Wear, NE12 9TA
0191 603 0577
https://www.alternativestores.com/vegan-vegetarian-shopping/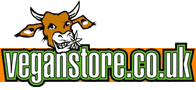 The Vegan Store
As the name suggests, this is a one-stop vegan on line shop which sells everything from footwear and cosmetics, to chocolate and suncream.
Vegan Store Ltd, PO Box 110, Rottingdean, Brighton, BN1 9AZ
sales@veganstore.co.uk

Animal Aid
Animal Aid is a campaigning organisation, which also runs a very well stocked vegan on line store – selling just about everything!
https://www.animalaidshop.org.uk/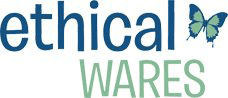 Ethical Wares
This vegan on line shop sells footwear, clothing, belts, jewellery, bags….
01570 471 155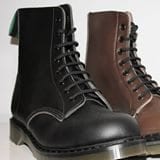 Vegan Line
An all vegan on line shop with a huge variety of shoes, boots, sandals, clogs, and much more!
2 Avenue Gardens, London, SW14 8BP
0208 286 9947

You're So Vegan
This on line store sell clothes, bags, shoes, and accessories.
0208 287 1481
Vida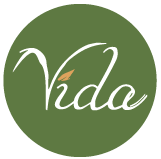 Handmade vegan soaps that are cruelty-free, gluten-free and bee friendly (the packaging is impregnated with bee-friendly seeds, just toss it in your garden where it will break down and the seeds hopefully grow).  Ships to the UK too.
Clothes/shoes/accessories

Vx
Vx describes itself as the first vegan only boutique in London, promoting a 100% vegan life style. They offer a mail order service.
73 Caledonian Rd, London, N1 9BT
020 7833 2315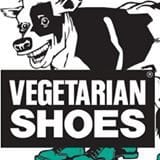 Vegetarian Shoes
Actually all vegan, this shop also has a selection of bags, belts, and jackets too.
12 Gardner St, Brighton, BN1 1UP
01273 685 685, mail order – 01273 691 913
https://www.vegetarian-shoes.co.uk/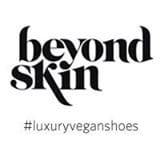 Beyond Skin
This is a luxury, designer shoe store which sells only vegan footwear. Prices are sky high – but delivery is free!
59 Lansdowne Place, Hove, BN3 1FL
01273 778 837
https://www.beyondskin.co.uk/

Bourgeois Boheme
Up market vegan footwear for men and women.
Palmerston Rd, London, SW14 7PZ
020 8251 9407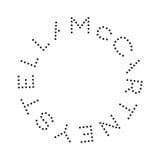 Stella McCartney
Designer clothes, footwear, bags, and perfume created by a vegan designer.
11 outlets in the UK; 3 in Manchester, 8 in London.
https://www.stellamccartney.com/gb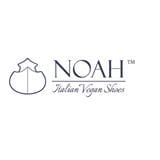 Noah
An Italian vegan shoe company, only available on line. They also sell bags, belts, and accessories.
https://www.noah-shop.com/en/

The Third Estate
This London shop sells ethical clothing and vegan footwear.
27 Brecknock Rd, London N7 0BT
020 3620 2361
LaBante
Luxurious handbags made with the finest craftsmanship, ethically produced using recycled plastic bottles.

Sports Shoes
Vegan Runners
(https://www.veganrunners.org.uk/) provide the following information about vegan athletic shoes –
https://vegan8.me/vegan-athletic-shoes/vegan-athletic-shoes-2015/
Cosmetics/toiletries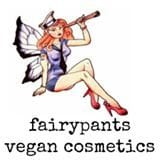 Fairypants
This shops sells a range of vegan cosmetics, skincare, perfume, and gift sets.
3 Shepherds Lane, Chester
07961 059 753
https://www.fairypants.co.uk/index.php?route=common/home

Honesty Cosmetics
Honesty offer a huge range of vegan cosmetics and beauty products. You will find their ranges in many health food stores, but you can also buy on line.
Lumford Mill, Riverside Business Park, Bakewell, DE45 1GS
01629 814 888
https://www.honestycosmetics.co.uk/

Beauty without Cruelty
This company provide an entirely vegan range of cosmetics. They are available in many health stores but also on line.
Unit 10, Gamma Terrace, West Rd, Ipswich, IP3 9SX
01473 271 500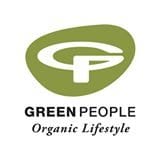 Green People
Green People product a huge range of organic skin care products, many of which are vegan.
01403 740 350
https://www.greenpeople.co.uk/

Dolma
Dolma's range of perfume is completely cruelty free and vegan.
43 High Street, Uppermill, Lancashire OL3 6HS
0800 246 1935
https://www.dolma-perfumes.co.uk/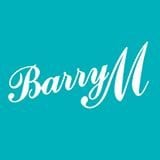 Barry M
This range of cosmetics to completely cruelty free, all the vegan items are marked with a vegan symbol. Barry M is available in high street shops and on line.
https://www.barrym.com/

B 
This is Superdrugs own range of cosmetics, available in all stores, it is entirely cruelty free and vegan.
https://www.superdrug.com/brandshop/B
On the High Street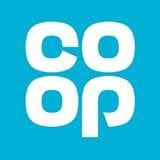 The Co-op
Since 1985 and 1997 respectively, none of the Co-op's own brand toiletry or household products or their ingredients have been tested on animals. These products are also clearly marked suitable for vegan's or vegetarians.
https://www.co-operative.coop/find-us/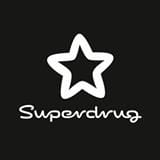 Superdrug
Superdrug has a no animal testing policy for all its own brand toiletries. They are clearly marked if suitable for vegan's/vegetarians. They also produce their own cosmetic range 'B', which is completely vegan.
https://www.superdrug.com/store-finder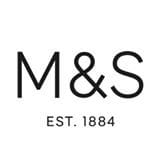 Marks and Spencer
M&S have a non animal testing policy for all of their beauty and household products. No individual ingredients in these products have been tested on animals since 2006. Autograph and Per Una perfumes are vegan, but please email them for an up to date list of other vegan items.
https://www.marksandspencer.com/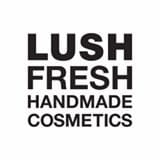 Lush
Lush have a strict non animal testing policy for all its products and their ingredients, they will also not but ingredients from companies that do test. All products suitable for vegans are marked 'vegan'.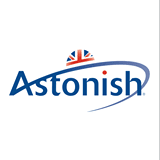 Astonish
Astonish household products are all cruelty free and vegan. These are widely available on the high street – and pretty cheap too!
Liverpool

The Egg Vegetarian/Vegan cafe
Top Floor, 16-18 Newington, L1 4ED
0151 707 2755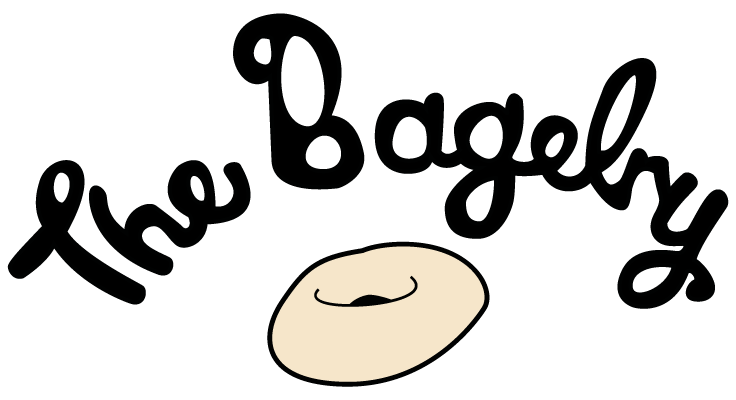 The Bagelry, Vegetarian/Vegan
42 Nelson Street, L1 5DN
0151 306 5723
https://thebagelryliverpool.co.uk/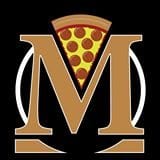 Maguires Pizza Bar Vegetarian/Vegan options
77 Renshaw St, L1 2SJ
07931 451048
https://www.facebook.com/MaguiresPizzaBar/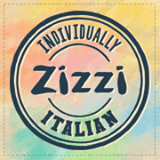 Zizzi Italian Pizza, Vegetarian/Vegan options
14 Paradise St, L1 8JF
0151 707 8115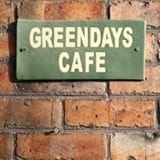 Green Days Cafe Vegetarian/Vegan options
Little Parkfield Rd, L17 8US
07703 673136
https://www.facebook.com/Greendays-Cafe-236679779745286/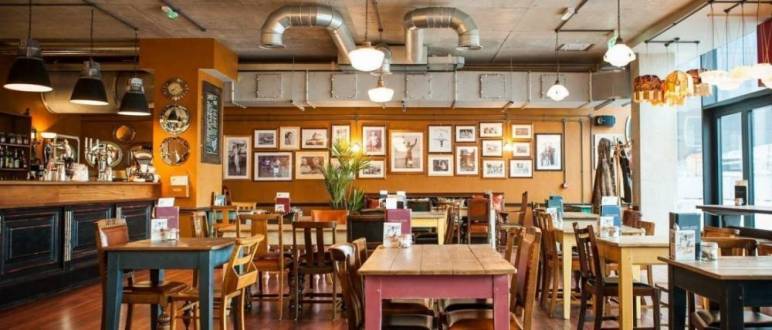 The Lounges cafe bar, Vegan menu available
Brasco Lounge, 27a Mann Island, Liverpool Waterfront, L3 1BP, 0151 365 085
Milo Lounge, 88-90 Lark Lane, L17 8UU, 0151 727 2285
Marino Lounge, 5 Marine Point, kings Parade, Wallasey, CH45 2PB, 0151 639 7050

Yeut Ben Chinese Restaurant, Vegetarian/Vegan menu
1 Upper Duke St, L1 9DU
0151 709 5772

Next to Nowhere Vegan cafe
Basement, 94 Bold St, L1 4HY
0151 703 6806
https://www.liverpoolsocialcentre.org/
Meeting House cafe Vegetarian/Vegan options
22 School Lane, L1 3BT
0151 709 6957
https://meetinghousecafe.co.uk/

Rawfully Good 4 U Vegan juice and snack bar
261 Rice Lane, L9 3BY
07963 514 579
https://www.rawfullygood4u.co.uk/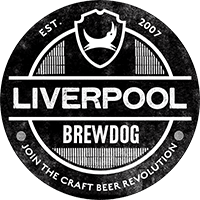 Brewdog bar, Vegan options
Manolis Yard, 8 Colquitt St, L1 4DE
0151 707 6557
https://www.brewdog.com/bars/uk/liverpool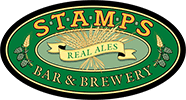 Stamps Bar Vegetarian menu/Vegan options
4 Crown Buildings, L23 5SR
0151 286 2662

The Crosby Tea Rooms, Vegan options
185a Collage Road, Crosby L23 3AT
0151 345 1212
https://www.thecrosbytearooms.co.uk/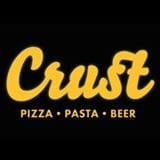 Crust Pizza/Pasta. Vegetarian/Vegan options
25 Bold St, L1 4DN
0151 709 1133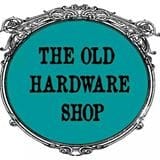 The Old Hardware Shop. Vegetarian/Vegan cafe,
8 Woolton St,Woolton, L25 5JA
0151 345 7370
https://theoldhardwareshop.yolasite.com/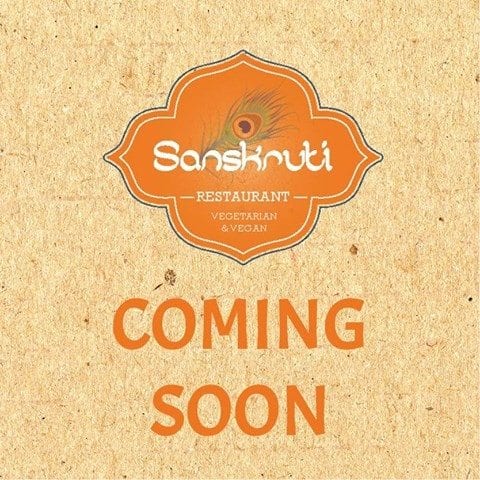 Sanskruti Liverpool. Vegetarian/Vegan restaurant,
Ormond/Bixteth Street Corner
Liverpool L3 9NA
Tel: TBA
https://www.sanskrutirestaurant.co.uk/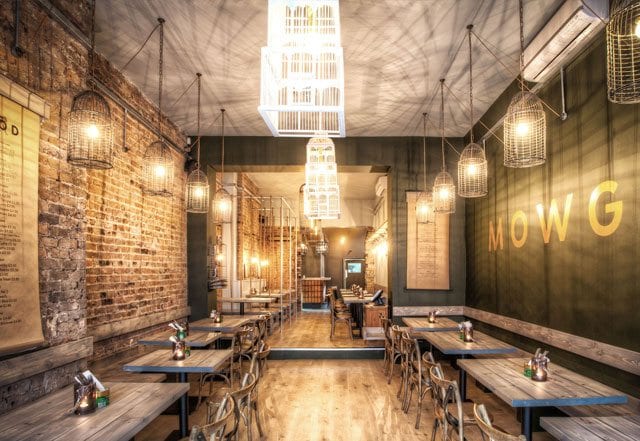 Mowgli Street Food. Vegan options
69 Bold Street
Liverpool L1 4EZ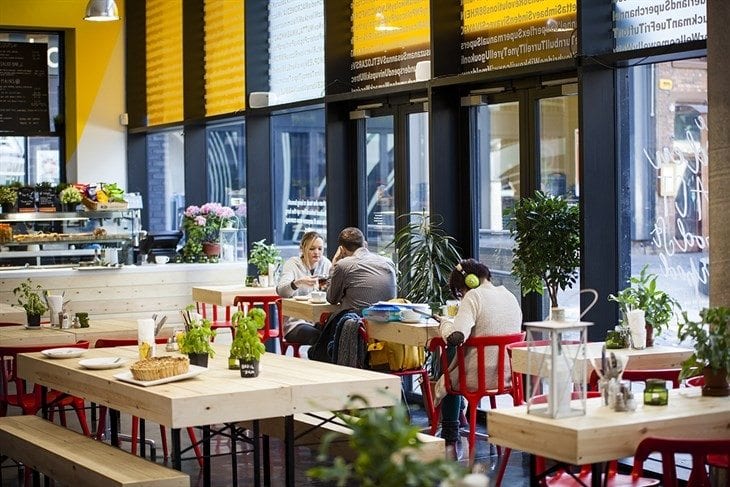 The Garden by LEAF – FACT. Vegetarian/Vegan options
88 Wood Street,
Liverpool, L1 4DQ
0151 707 4444
https://www.fact.co.uk/food-drink
North West
LANCASTER
The Whale Tail Vegetarian/Vegan cafe
Roots Vegetarian/Vegan cafe
https://rootsvegetariancafe.co.uk/
Bibbi's Vegetarian/Vegan cafe
https://www.happycow.net/reviews/bibbis-cafe-lancaster-53617
THE LAKE DISTRICT
The New Moon Restaurant Vegetarian/Vegan options, Kendal
https://www.newmoonrestaurant.co.uk/
Waterside Vegetarian/Vegan cafe bistro, Kendal
https://www.watersidekendal.co.uk/
The Heights Hotel and bar Vegetarian/Vegan, Keswick
https://www.theheightshotel.co.uk/
Green Valley restaurant (part of Lancrigg Guest House) Vegetarian/Vegan, Grasmere
https://lancrigg.co.uk/the-restaurant/
Zeffirellis Cinema and restaurant Vegetarian/Vegan, Ambleside
Fellinis Vegetarian/Vegan restaurant, Ambleside.
https://www.fellinisambleside.com/
Rattle Grill Vegetarian/Vegan cafe, Ambleside
https://www.rattlegill.com/#about
The Green Canteen Vegetarian/Vegan cafe, Keswick
https://www.thegreencanteencumbria.co.uk/
Quince and Medlar Vegetarian/Vegan restaurant, Cockermouth
https://www.quinceandmedlar.co.uk/
BOLTON
The Kitchen Vegetarian/Vegan cafe
RAMSBOTTOM
Lolo's Vegan restaurant, Ramsbottom
https://www.lolosveganandraw.co.uk/
WIGAN
The Coven Vegetarian/Vegan cafe, Wigan
https://thecovencafe.weebly.com/
SOUTHPORT
Westminster Tea Rooms, Southport. Vegetarian/Vegan options, Southport
https://www.westminstertearooms.co.uk/
WARRINGTON
The Green Room Vegan/vegetarian restaurant, Warrington.
https://www.facebook.com/TheGreenRoomWarrington/
CHESTER
VBites Cafe and Deli, Vegetarian/Vegan. Situated inside Holland and Barrett, Chester.
PRESTON
RK Sweets Vegetarian Indian Cuisine, Preston
BURNLEY 
Red Triangle Cafe Vegetarian/Vegan cafe, Burnley.
https://www.tripadvisor.co.uk/Restaurant_Review-g503927-d720404-Reviews-Red_Triangle_Cafe-Burnley_Lancashire_England.html
COLNE
Jim's Acoustic Vegetarian cafe, Colne.
https://jimsvegetarianrestaurant.blogspot.co.uk/
Nationwide.
Toby Carvery restaurants, Vegan options.
https://www.tobycarvery.co.uk/
The Salford Arms, Vegan night on Tuesdays, Manchester…….need to check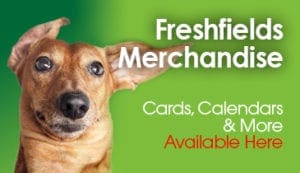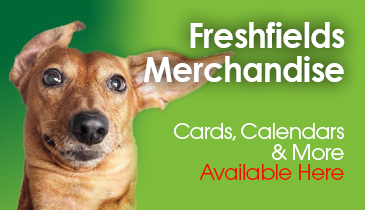 Merchandise
Exclusive merchandise available direct from the rescue. Don't miss out, follow the link to make your purchase today.