Share your Freshfields Rescue Story with us…
We know that your beloved pet plays a huge role in your life and all of our supporters love to see previous Freshfields rescue pets getting the love they deserve with their new families.
Would you tell us the story of your Freshfields rescue friend and let us know the difference they make to your life? This may encourage others to adopt a new member of the family too.
We often share updates on adopted pets on our social media too.  You can follow us on Facebook here.
by Debbie | Jun 23, 2018 | Success Stories
At Freshfields, we know how much the love of a rescue animal can enrich our lives. Deb Hamilton got in touch to tell us about Owen. Deb says: "We  lost our beloved JRT Dillon age 14, to cancer Christmas 2012 and were completely distraught. We couldn't even contemplate...
read more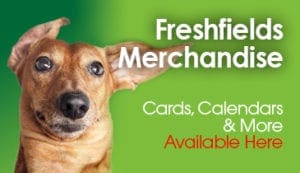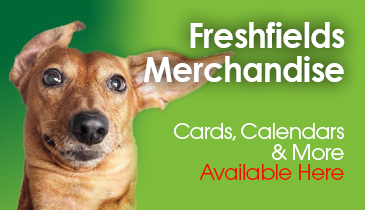 Merchandise
Exclusive merchandise available direct from the rescue. Don't miss out, follow the link to make your purchase today.