Wanted - 40 Abseil Hero's
It's Freshfields 40th Birthday year and we are providing you with the opportunity to take part in a number of 40th Birthday Challenges!  Our 2nd 'Challenge' for 2019 is the Liverpool Anglican Cathedral Abseil.
This is an ever-popular event for Freshfields where you abseil down the outside of the Liverpool Cathedral, enjoying the spectacular view of the city whilst saving the lives of animals!
Feel 'literally' high as a kite, on this epic abseiling challenge down one of Liverpool's most famous landmarks. Enjoy spectacular views from the turrets of the Anglican Cathedral whilst saving the lives of hundreds of animals from as far and wide as you can see.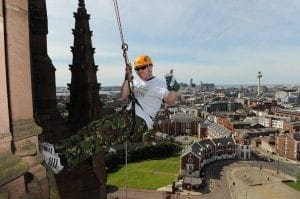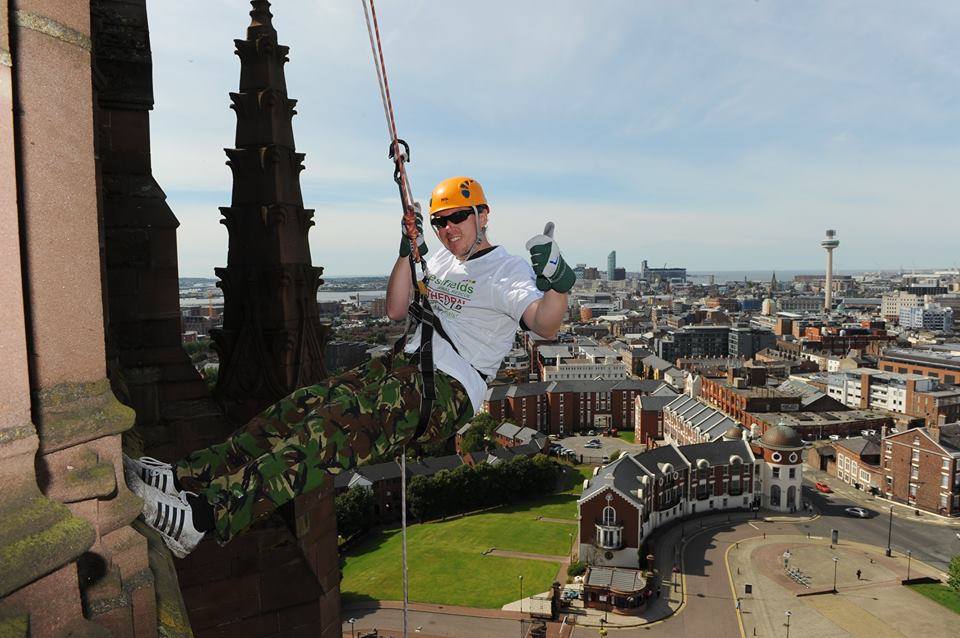 You will be prepared and trained in advance by fully qualified instructors before your heroic act. And here at Freshfields we will, of course, give you all the support you need to raise sponsorship funds for the animals in our care.
The event takes place at the Liverpool Anglican Cathedral on Saturday 17th of August between the hours of 1.30pm-3.30pm.
To take part in this event you need to be willing to commit to raising £200 in sponsorship monies for the animals.
For further information or to book your place please contact Naomi on 07545 211018, email naomi@freshfields.org.uk Or simply submit your details via the contact form below!
Thank You