Stunning Sooty is looking for a new home as his owner feels that she is no longer able to give him the exercise and attention that he needs.
Sooty's owner originally rescued him from Egypt when he was found straying aged around 6 months old, he was quite underweight and had possibly been dumped. He was very unwell but thankfully made a full recovery.
Sooty is a large, strong boy! He is primarily German Shepherd but does have some Saluki, Golden Retriever and Labrador in his breeding.
Sooty currently lives with a female Rottweiler who he gets along really well with and he also socialises well with other dogs whilst off lead, however he can be reactive towards dogs when he is on the lead, particularly small dogs. His current owner feels he would be best suited to a home where he can be the only dog as he loves attention.
He is not good with cats and does have a strong prey drive so will need a home free from small animals.
Soot is full of character, he loves to make new friends and will run over to strangers and try to get them to play fetch with him!
Sooty is friendly with new people including visitors to the home. He has no issues being seen by a vet and is happy to be handled. He is a loving, affectionate and loyal boy.
Sooty has never been around children so we are looking for an adult only home for him, free from visiting children and without any children planned for the future. This is not because Sooty is aggressive, it is because we need to take into consideration his size and strength.
He will benefit from a home with someone around for most of the day but is okay to be left alone for a couple of hours and is quiet and non-destructive. He will need a home with a very secure garden/yard with fencing of at least 6ft.
Overall Sooty is a sweet boy who will make a fantastic friend for an experienced owner. If you love large dogs he is the boy for you!
PLEASE NOTE THAT SOOTY IS CURRENTLY ON OUR WAITING LIST AND IS STILL IN THE CARE OF HIS OWNER WHILE AWAITING A NEW HOME. PLEASE CALL US ON 0151 931 1604 TO MAKE AN APPOINTMENT TO MEET HIM.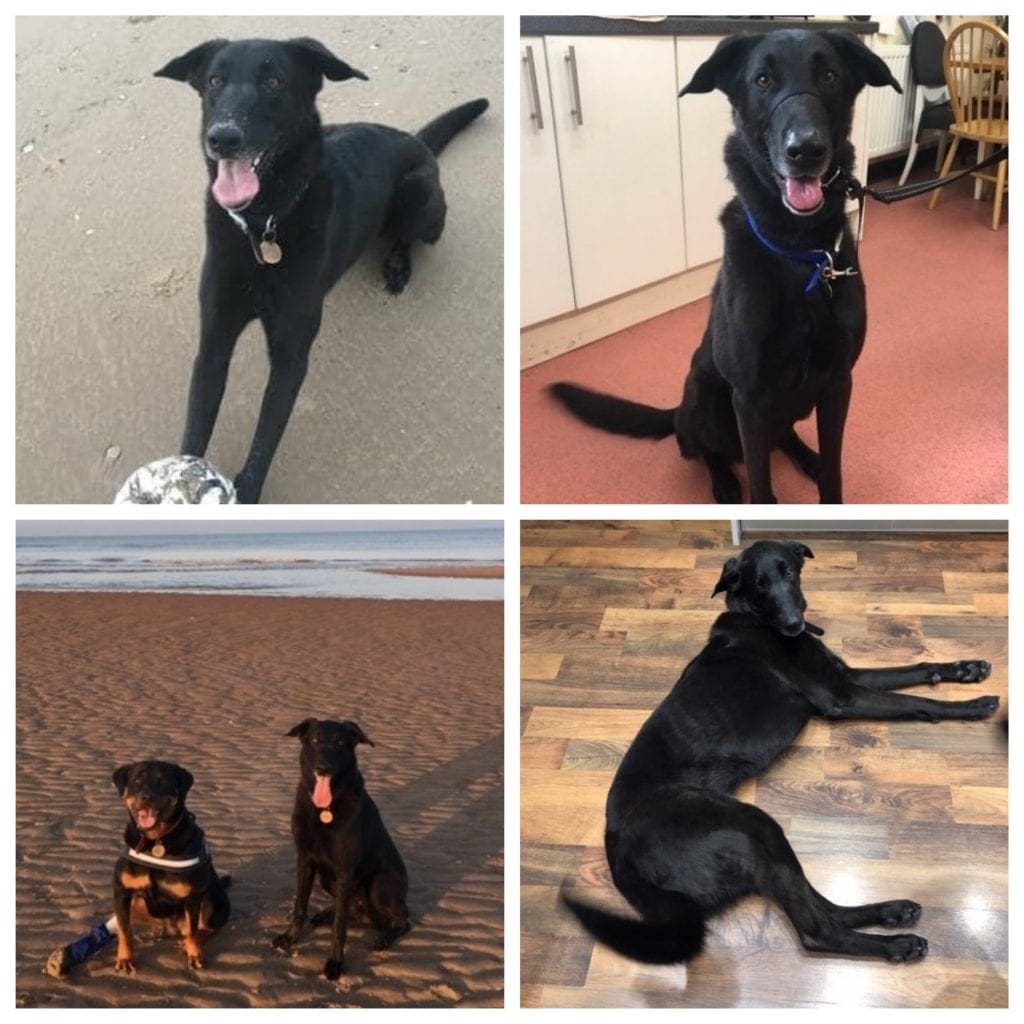 Breed / Type -

German Shepherd Cross

Sex -

Male

Age -

5 Years

Colour -

Black

Vaccinated -

Yes

Neutered -

Yes

Used to Kids -

No

Used to Cats -

No

Used to Dogs -

Yes but best as only dog
---
How do I Adopt
Sponsor me
Back to Animal Search
Share this animals details