Noodles originally came to us in 2012, his owner was moving house and couldn't take him.  He found a wonderful home with long term supporters of the rescue, but sadly he could not cope being left during their working hours.
Often dogs that have been abandoned by their family develop separation anxiety.  Poor Noodles loved his new home so much, he was panic stricken when they left him to go to work, he thought he had been abandoned once again.  Unfortunately, he was that upset he became destructive, he couldn't cope being crate trained and so had to be returned to us as he could have caused danger to himself.  Poor Noodles is back at square one looking for another home.
Noodles has shown himself to be nothing but the perfect gentleman in a home environment; he is spotlessly clean, well behaved and fine with visitors if they are introduced to him initially.
Noodles is great on walks and he loves to go for miles, he is fine with most dogs while he is on the lead.  Whilst in his home Noodles enjoyed many days out and he never put a foot wrong; the only time he reacted to other dogs was if they were black labradors or very over excited.  We do still feel though that Noodles should be the only pet in the household as he merely tolerates other dogs rather than enjoying their company!
For poor Noodles, his only problem is his separation anxiety; he simply cannot be left for more than half an hour before he becomes distressed.  This is a problem that we thought he could overcome but he is a danger to himself when left unattended.  Noodles so desperately wants to be with people that he will fret and chew until his owners return and for this reason we are looking for a home where there will be someone around most/all of the time to keep him company and build him up slowly to being left alone.
Noodles will make a fantastic, loyal companion for someone, he just needs some time to gain trust then will show off what a sweet boy he really is.  He would benefit from a home with previous experience of this breed or of nervous dogs and he needs a home where there are no young children.  Please give Noodles a chance!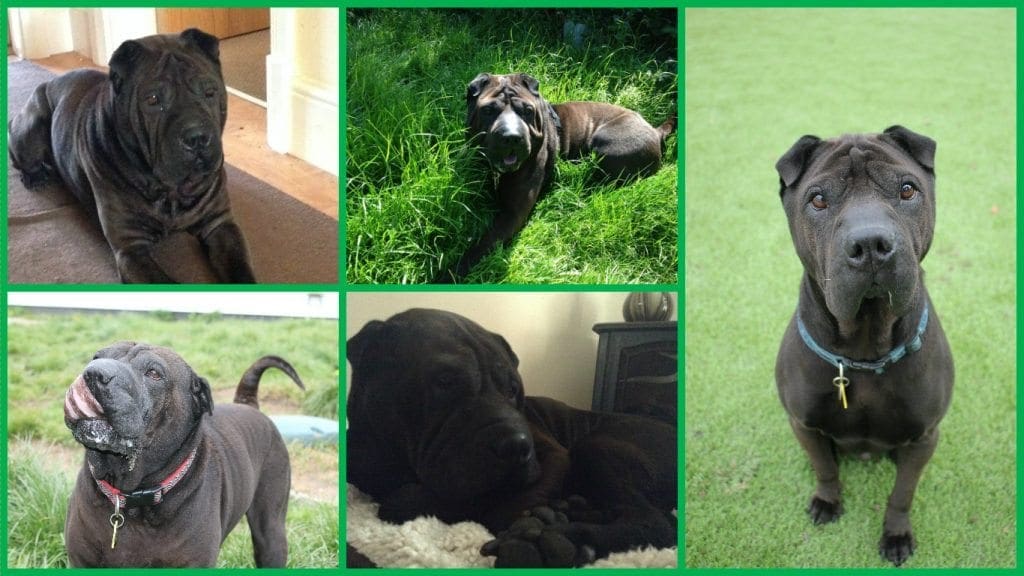 A note from Leo & Pam - Noodles weekend buddies
When Noodles came to live with us we were overjoyed- he was perfect: playful, full of character and very affectionate. We knew that separation anxiety was an issue but Freshfields were very helpful and supportive- even giving us the services of a behaviourist. However as we came to the end of the school holidays it became clear that the issue wasn't going to get better and when Leo returned to work it was upsetting for everyone.
Things came to head when we returned home to find that Noodles has chewed on the baby gate that was put up to stop him hurting himself when chewing on the door. It was clear that Noodles had been very distressed on his own and there was blood on the floor where he had obviously hurt himself whilst chewing on the gate- cutting his gums. We were very upset when we took Noodles back (although he didn't seem bothered - happy to prance off with his friends from the centre). However, a week later we were called by Collette and given an unexpected option - would we like to keep in touch with Noodles- be his walkers and maybe if everyone (especially Noodles) was happy, for him to stay over weekends. We immediately said yes, although admittedly I was initially worried that I wouldn't be able to emotionally deal with continually saying goodbye to Noodles. This has proved to not be a problem because of Noodles great character-getting to see him so happy and the fact that he seems as happy to return to his kennel as he is to come home with us.
Noodles now comes home with us every weekend, now whilst this is lovely for us, as we adore him, we do this to help Noodles. Prior to him coming to live with us, the staff admitted that they didn't know too much about Noodles. What they did know was he was anxious around strangers, bad with other dogs and he wouldn't leave the centre to go for walks with many people.
However, upon his return we were able to say that Noodles was gregarious- he loves to meet new people (to the level of dragging you over to see them), he is good with dogs (unless he meets a black lab!) and seems to really want to be social but to struggle knowing what to do with other dogs  (which can sometimes cause some problems- as other dogs don't know what to make of him). He is playful- he loves his toys and was so affectionate and loving! Having Noodles come and live in a home environment over the weekend gives the staff more information to help them re-home Noodles, but it also keeps Noodles socialised and keeps his anxiety levels down. It also gives Noodles respite from kennel life, obviously there are times when the centre can be loud with a lot of barking and Noodles is a dog who loves his sleep...he really likes his sleep; some weekends it seems that's all he does!!!  So coming to a quiet home lets him relax and get some much needed rest.
Having Noodles come and live with us gets him used to meeting new people (our families love him) and to being in everyday situations- for instance going out in the car, going on days out, and (Noodles favourite) going to the pub (The Freshfield Pub is Noodles favorite as he gets tonnes of attention). Noodles is very relaxed when out and about- in fact in the pub he gets himself into the most awkward position - right in the way of where people will walk- and then goes asleep.
As a result of coming home with us, Noodles is now more active- and wants to go on long walks- instead of his usual mini walks and gives him experiences that he unfortunately can't get in the kennels.
This arrangement has proved to be positive for all involved, as on top of he above it also takes a bit of strain off the staff at the centre, having one of the dogs off site a few days allows them to give the others more attention. We would thoroughly recommend volunteering to bring a Freshfield's dog home on the weekend. Being able to help in this way has enriched our lives and given us an opportunity we did not even know was available. We would like to say a big 'thank you' to all the staff at Freshfields who allow us to do this and who support us and also to encourage others to contact the centre and see if you can help as we do- just think of the benefits you could bring to the life of a wonderful dog... And he benefits they could beg to your life, even if it is just for the weekend.
Admitted -

09/07/2013

Breed / Type -

Shar-Pei

Sex -

Male

Age -

11 Years

Colour -

Black

Vaccinated -

Yes

Neutered -

Yes

Used to Kids -

No

Used to Cats -

No

Used to Dogs -

Yes (on lead)
---
How do I Adopt
Sponsor me
Back to Animal Search
Share this animals details